Every week we highlight some of the people who are funding our work creatively or helping us spread the word of our mission online. If you spot Heifer International while you're surfing the web or know of a fun or creative fundraising effort, please share it with us here in the comments.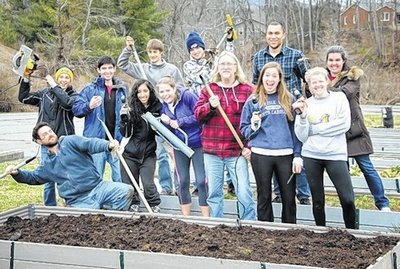 Members of the Hospitality House of Boone. Photo credit: Jefferson Post
A workshop was held May 22 at the Hospitality House of Boone, North Carolina, on building hoop houses, which are used in winter farming and for better, more reliable production. The workshop and the Hospitality House garden project are supported by Heifer International through Blue Ridge Seeds of Change.
More than 400 students from K-8th grade at the Benjamin Franklin Classical Charter Public School, led a school-wide community service initiative to benefit Heifer International. "I'm helping people who are very poor, who don't have any food; they can't share it with their family because they don't have it," said Anya Krishnamony, a first-grader.
Here's an interesting story on from NPR: African Cities Test The Limits Of Living With Livestock, about raising livestock in urban settings, with a weigh in by Heifer CEO Pierre Ferrari.
Second Life's Seanchai Library SL recently highlighted Heifer International as a featured real world charity. We think that's virtually out of this world! If you're into the virtual world, check out Living in a Modemworld, where we discovered Seanchai Library SL's involvement with Heifer.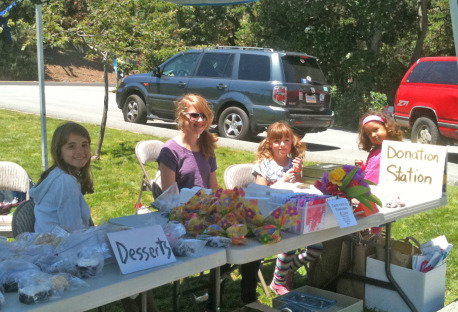 Photo credit: Belmont Patch
Near Belmont, California, on June 2? Stop by the Congregational Church of Belmont where the children will be selling plants and baked goods on the lawn to benefit Heifer.
If you're in Downer's Grove on August 4, check out the 6th Annual Family Farm Fest at Church of the Holy Nativity for food, games, live animals, and even a cake walk; profits benefit Heifer International.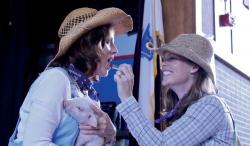 Photo credit: The Landmark
Students at Naquag Elementary School "hit the ground running" at a very successful fundraiser for Heifer. Not only did they raise money to help Heifer's mission around the world, they raised enough to exceed their goal, which meant they got to see Principal Dixie Herbst kiss a pig, as promised.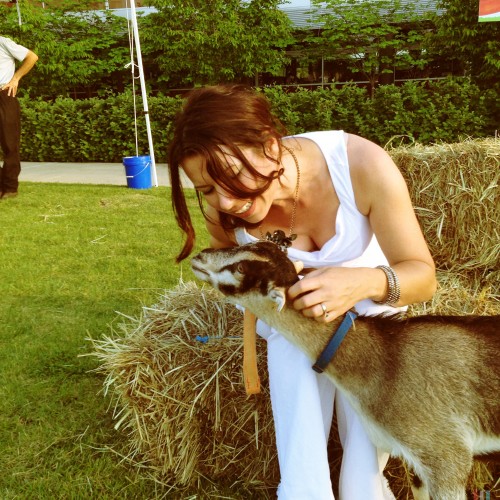 Photo credit: Planting Dandelions
Blogger Kyran Pittman attended Heifer International's Feast in the Field, was enamored with a certain Buzz the Goat, and wrote a blog post you won't want to miss.