Uganda
Equipping youth with the tools and expertise they need to earn a living income
We connect farmers with local groups and cooperatives where they can share their knowledge and access finance to grow their businesses.
Location

Uganda

Products

Dairy, Poultry, Swine, Cereals, Oil Seeds

Active Since

1982
Background:
Youth make up over 70% of Uganda's population, but they face high levels of unemployment. Many Ugandans rely on agriculture to make their living, but farming practices and environmental degradation are major obstacles to successful businesses.
Heifer International started working in Uganda in 1982. What began as a small project distributing a handful of cows, has expanded into one of Uganda's leading agricultural and community development organizations.
We work closely with communities and invest in local capacity, knowledge transfer, appropriate technology and farming capital such as livestock and other agricultural inputs.
Working with a network of partners, we mobilize farmers and help them connect into cooperatives to share knowledge and access financial services. Our work focuses on the dairy, poultry, swine, cereals, and oil seeds value chains, integrated with climate-smart technology.
More than 932,000 families supported by our work.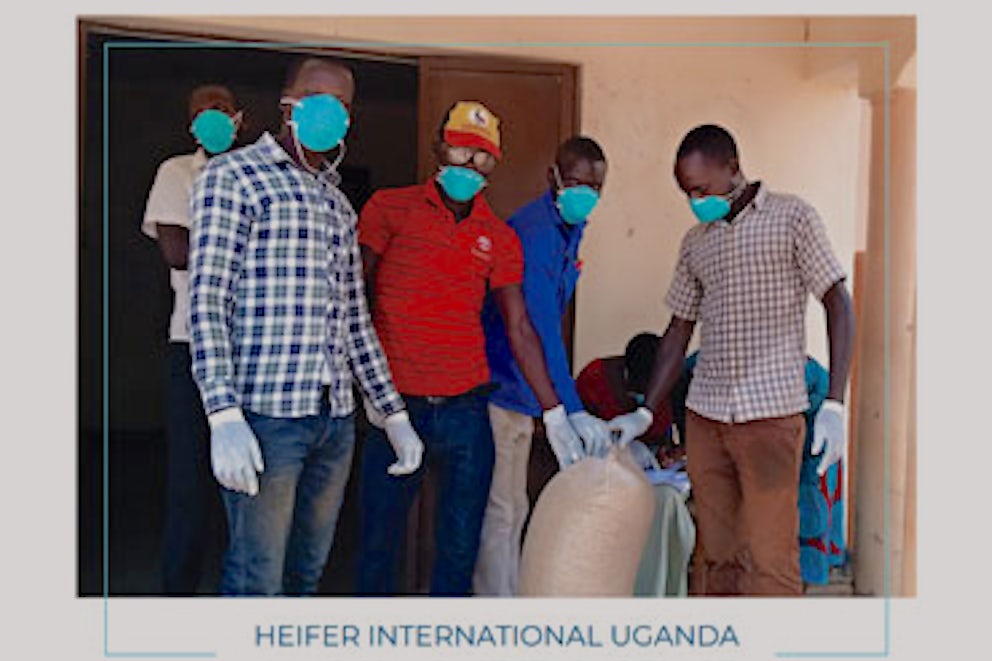 Heifer International Uganda Covid-19 Impact Study Report
On March 25, 2020, Heifer Uganda suspended all office-based work and staff were requested to work from home following the country's lockdown to combat the spread of COVID-19. Heifer Uganda decided to conduct a deeper study to understand the effects of COVID-19 on targeted participants, including youth, farmer agri-hubs and other value chain actors such as off-takers and input providers.
Download Report
We value the critical role of women in the fight to end hunger, and use gender equity training to support women to become asset holders and community leaders.
Small, women-led farms that diversify crops and increase productivity help create food-secure communities. And agroecological practices such as better water, waste management and renewable energy help farmers build resilience against climate change.
Uganda and Tanzania are both part of the East Africa Youth Inclusion Program, a flagship project with our partner the MasterCard Foundation. The project works to deliver sustainable livelihoods for 25,000 youth, through vocational skill-building and enterprise development.
Living Income
Heifer International invests in farmers and business owners around the world, because we know having a secure source of income can be truly transformational for families and their communities. With support from our in-country teams, project participants build sustainable businesses to close the living income gap.
Living Income is the amount of money each person in a household needs per day to live a dignified life.
In Uganda, we are currently using US$2.04 in Eastern, US$2.10 in Northern, and US$2.17 in Central.
Partners
Government of Uganda
Jesa Dairies
Kilimo Trust
MIICO
Ngetta Tropical Holdings
Restless Development
Tropical Dynasty
United Nations Capital Development Fund
Youth Alive
More about our work in Uganda
Find Out More About Our Work Around the World