In This Article
The world's smallholder farmers are at the heart of building a sustainable food system — a necessary step toward overcoming hunger and poverty while caring for the Earth.
We're celebrating those on the front lines of this work, farmers around the world producing food for their families and communities while working toward a Sustainable Living Income for themselves.
Consider the bounty of food on your table. Fruit, vegetables and other fresh items are often brought to your plate by a complicated confluence of soil, water, sunshine, time and labor, then harvesting, sorting, packing, shipping, storing, stocking and selling.
This is the wonder of the global food system, the complex, interlinked series of activities that together encompass the entire agricultural journey from production to disposal, producing roughly 4 billion metric tons of food every year for billions of people.
But as the world reels from disrupted supply chains, increasing food insecurity and a worsening climate crisis, building a sustainable food system — one that is socially just, environmentally friendly and profitable throughout — is as paramount as ever.
This work is foundational to achieving the United Nations Sustainable Development Goals — and Heifer's mission — to eradicate hunger and poverty while caring for the planet, and there is one person especially at its heart: the farmer.
Heifer partners with smallholder farmers every day around the world who are on the front lines of food systems transformation, uniquely positioned to drive local solutions that nourish the communities right where their livelihoods are rooted.
This Thanksgiving, we're celebrating farmers from Honduras to Uganda who are contributing to their local food systems, producing food to feed their families and communities, all while working toward a Sustainable Living Income for themselves.
Harvesting More in Honduras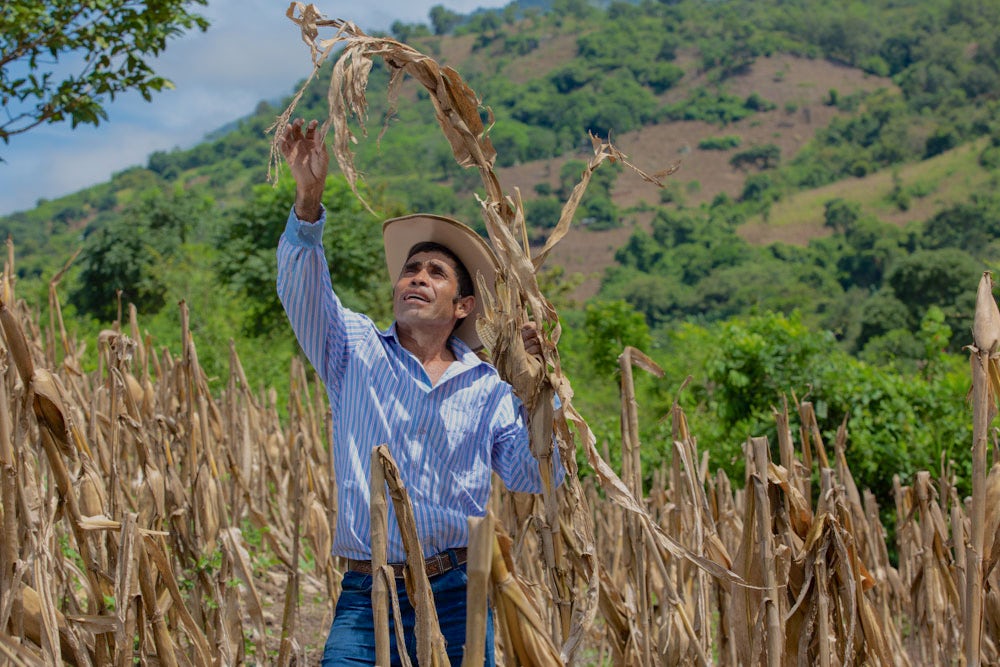 Abundant, high-quality harvests are the first step in ensuring farmers are able to grow food for their households, earn income and participate in local markets. In Lempira, Honduras, the country's poorest department, Heifer provides farmers like Antonio Espinoza with agricultural training; improved supplies, like seeds and irrigation systems; and business support to hone their production.
"They taught us how to strengthen our work and increase our yields," Espinoza explained. "We use our traditional tools — our pickaxe, our shovels — but also our new technical knowledge. We have standards to compare the plants to now, where before we just had to do it by eye."
Going Local in the Galápagos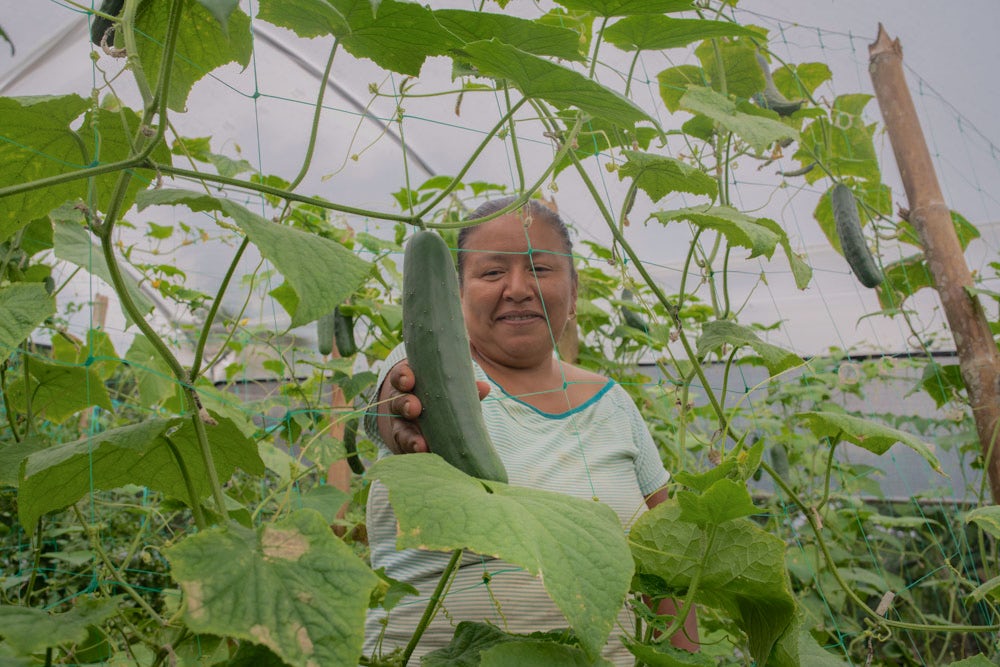 When Irma Carrión Paz got married, her grandfather gifted her his farm: "'It's productive,' he told me. 'That's what's going to enable you to eat.'"
Years later, Paz's farm is vital to the whole of her Galápagos Islands community. The archipelago traditionally imports 75% of its food supply from mainland Ecuador, a system that has been especially strained by the economic impacts of COVID-19 and required local farmers like Paz to fill the gap.
With supplies and a greenhouse from Heifer, Paz has improved her yields and sells her produce — lettuce, peppers, basil, watermelon — at an open-air market on San Cristóbal, the same island where she grows her crops.
"That's what I consider a sustainable food system: producing food for my customers and for everyone who lives in and enjoys the Galápagos," Paz said.
Crafting Quality in Mexico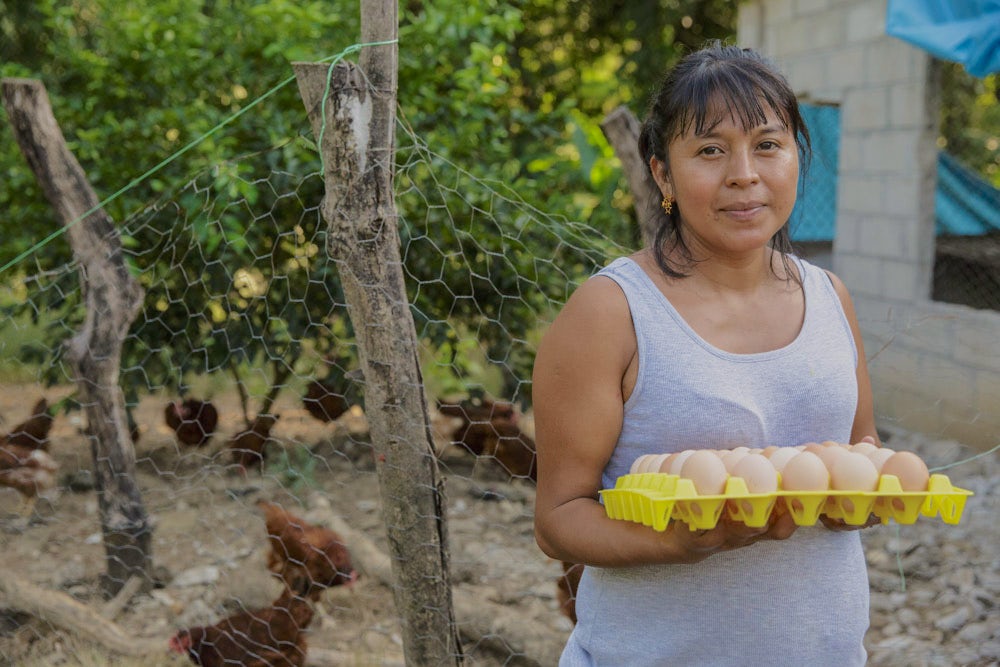 With technical assistance and business and marketing training from Heifer, Georgina Vásquez Perez established a reputable, cage-free poultry business to meet the growing demand for responsibly raised produce and livestock in urban Mexico.
Due to the quality of her chickens' eggs, Perez became a supplier for the Mexican restaurant chain Toks, which has hundreds of restaurants around the country and prides itself on using natural ingredients.
"People know me and my eggs," Perez said. "There is always someone going to buy the eggs because they look healthy and are a high quality."  
Reducing Waste in Nepal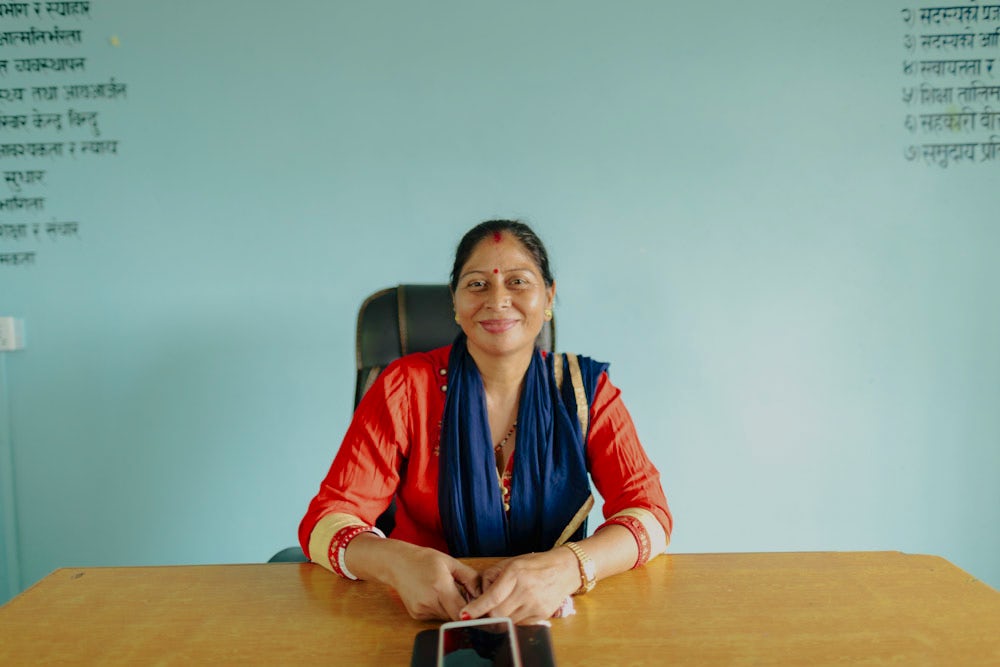 In Kopuwa, Nepal, where raising dairy cows is common but effective milk storage is not, Tulsi Thapa and other women in her farmers' cooperative saw an opportunity to earn income and improve the system: a local dairy collection center to reduce spoilage.
As a founding member of the center, Thapa is active in the operation, which now collects nearly 2,000 liters of milk per day and has expanded to processing and selling other dairy products, like cottage cheese, yogurt, ghee and kulfi, or ice cream.
"We are also in the process of diversifying the milk into various products in a larger volume so that milk does not have to go to waste," Thapa said. "We are hopeful that the future holds better prospects for us."
Empowering Entrepreneurs in Uganda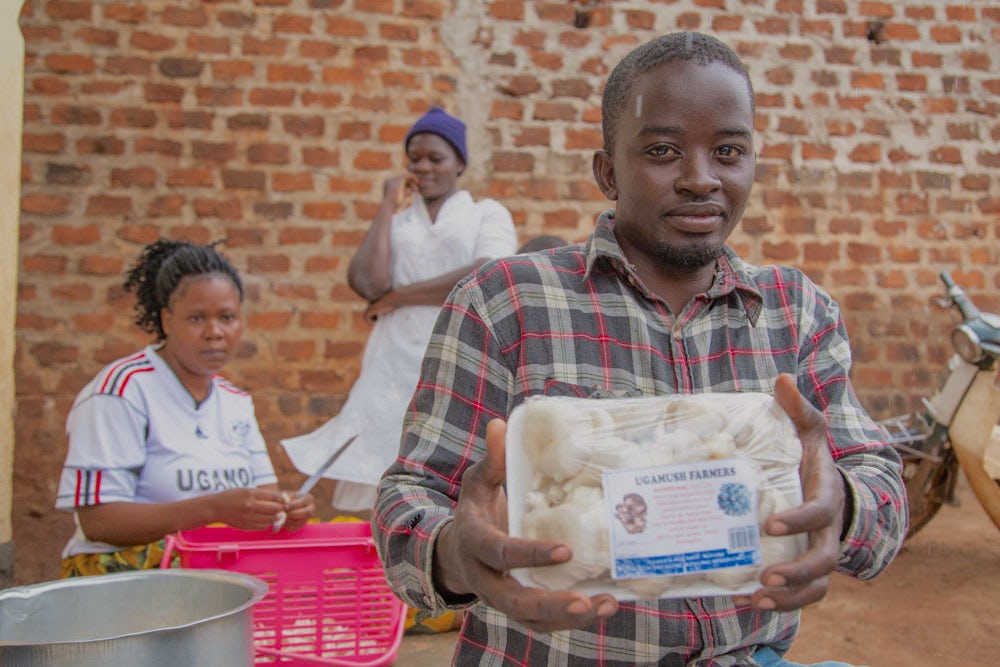 Agriculture and food production are important livelihood opportunities for young people in Uganda, where more than 70% of the population is under age 30 and strengthening the local food system is critical to improving food security.
Supported by Heifer, 22-year-old Tonny Musasizi is taking the mushroom market by storm — engaging closely in every step of the business, from production to packaging and sales — to earn income for himself and contribute to his community's food economy.
"I wake up in the morning, pack my mushrooms, get my motorcycle and ride to the market," Musasizi said. "You find customers waiting for you here."
Producing for the Future in Kenya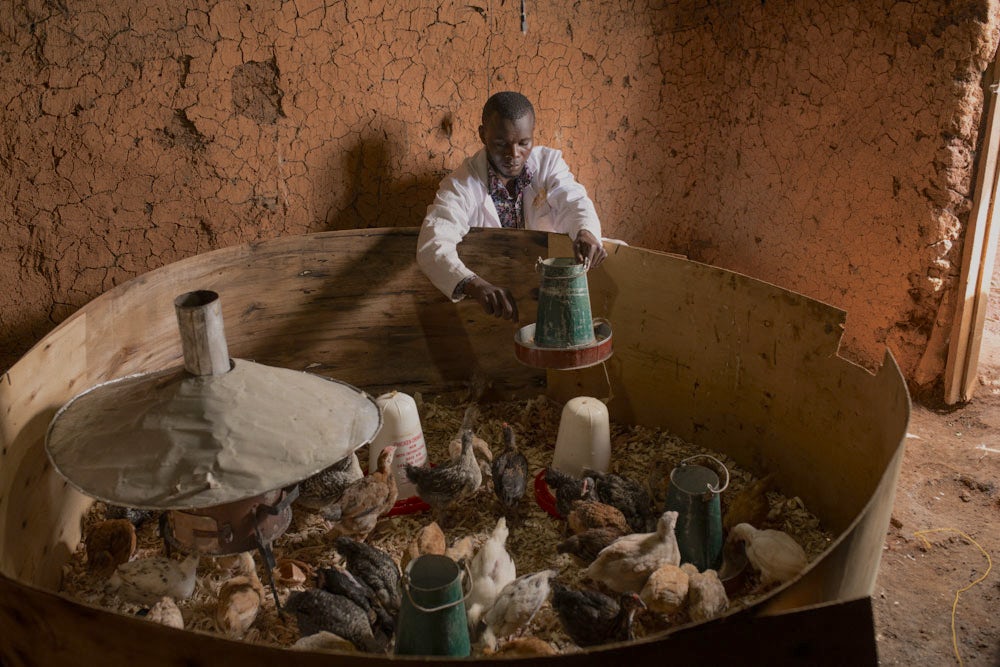 Raising poultry is a lifeline for Victor Odero, providing much-needed income for his family. But it's also important for his rural community in Kenya, where eggs and chicken are affordable sources of nutrition.
With support from Hatching Hope Kenya, a partnership between Heifer International and Cargill that helps poultry farmers access finance, enhance rearing practices and connect to markets, Odero has grown his flock tenfold and built a business better equipped to sustain his family and feed his community. And this is just the beginning.
"My vision is to have a bigger farm that can supply enough chicken meat to the market and to the country of Kenya," Odero said.
How You Can Help
Heifer International's work helping farmers around the world feed their families and communities is made possible by the generosity of our supporters. This holiday season, you can help us reach even more people with tools, training and support to transform their lives by making a gift today.