Heifer International has a long history of supporting farmers in Zambia — from families previously living in poverty now earning enough to purchase a rental property, to connecting an enterprising women's group with dairy cows and training that grew incomes, reduced maternal mortality and ensured their children received an education.
Betty Chisamu is yet another Zambian woman facing obstacles with dogged determination — and her family and community are feeling the effects.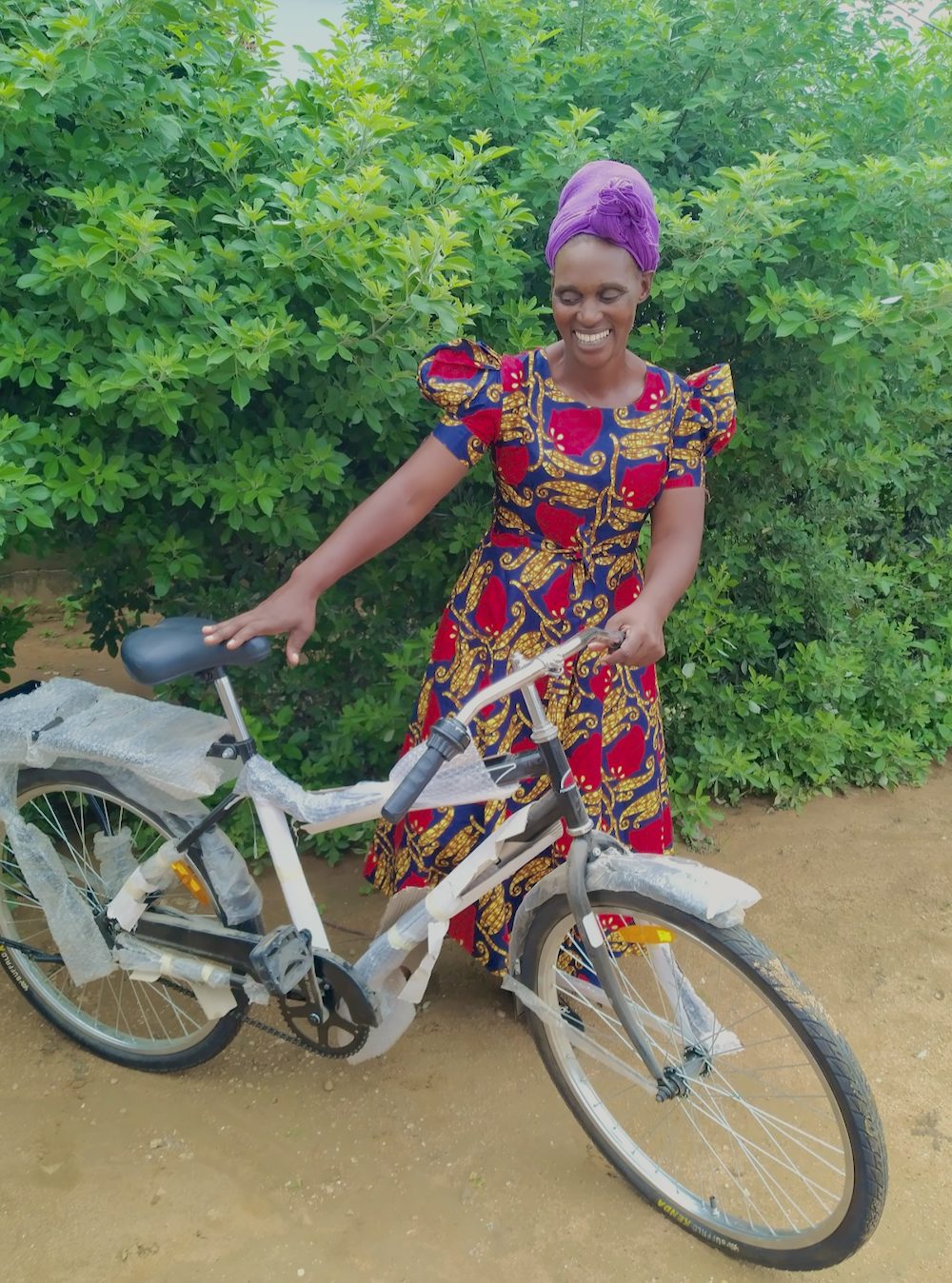 Betty, who lives with her husband and six children in the country's southern Kalomo district, received training and support from Heifer Zambia in the form of high-quality seeds and a new bicycle, an affordable form of transportation which makes it easier to access markets and agricultural supplies.
Before, Betty and her family grew maize with little consideration of whether they were making a profit. With guidance and a gift of 20 pounds of groundnut seeds, she has diversified into growing groundnuts, cow peas and sunflowers.
"The training really opened my understanding on how to farm profitably," she said. "I learnt the importance of budgeting in order to use our family's resources prudently."
Smallholder farmers in Zambia, like Betty and her husband Allan, produce roughly 80% of the country's food needs, but poverty in rural areas persists as a major development challenge. Thoughtful agricultural techniques and the right support is making a marked difference.
"We used to make an income of $1,500 per year," Betty said, "but this year we are projecting an income of $2,300."
Like many women in her district, Betty didn't think she'd ever own assets like livestock or land for herself, as they are perceived as a man's privilege. But pernicious gender norms no longer inhibit her dreams; with the new income from her productive field, Betty plans to buy cattle and dreams of scaling her business.
Advancing women's economic empowerment and positioning them as respected partners in decision-making is especially important in Zambia, where women make up 70% of the agricultural workforce. And it's central to Heifer's work in the region.
In the spirit of change that's long-lasting and far-reaching, Betty is set to lead a study circle of 15 fellow farmers to pass on her newfound animal and crop management knowledge. And her impact doesn't stop there: After she completed the cornerstones training, Betty went on to train 193 community members.
"I now live with a sense of purpose," she said, "because I learnt how to set individual and family development goals."