In This Article
Nearly 811 million people go to bed hungry each night, lacking adequate quality, quantity and diversity of food.
Poverty, food availability, household feeding practices and social norms play major roles in ensuring access to nutrition.
Heifer's nutrition development model addresses food security challenges using a holistic approach.
This model ensures vulnerable communities and groups overcome socio-economic and structural barriers to food security.
Tonight, thousands of poor farmers will dine on a handful of boiled rice in India; a piece of injera, or traditional flatbread, in Ethiopia; or corn-based tamales in Guatemala — managing to fill their bellies but missing out on the wholesome nutrition required for good health and growth.
While poverty is a key factor keeping people like these from getting the food they need, the issue of hunger is more complex than income: food availability, household feeding practices and restrictive gender norms also play major roles in families' access to quality nutrition. Hunger resulting from these challenges can lead to compromised health, growth and immunity — at a devastating scale. As many as 811 million people go to bed hungry every night, lacking the quality, quantity or diversity of food needed to support their well-being.
Heifer's mission to end world hunger starts with smallholder farmers, who make up the majority of people living in poverty and much of the globe's food insecure population. And our holistic nutrition development model tackles the challenge in a complete way, addressing the various factors that determine a family's food security by helping farmers improve their production, earn a Sustainable Living Income, overcome social taboos that prevent good nutrition for the most vulnerable, and ensure nutritional diversity today and for the future.
1. Improving Availability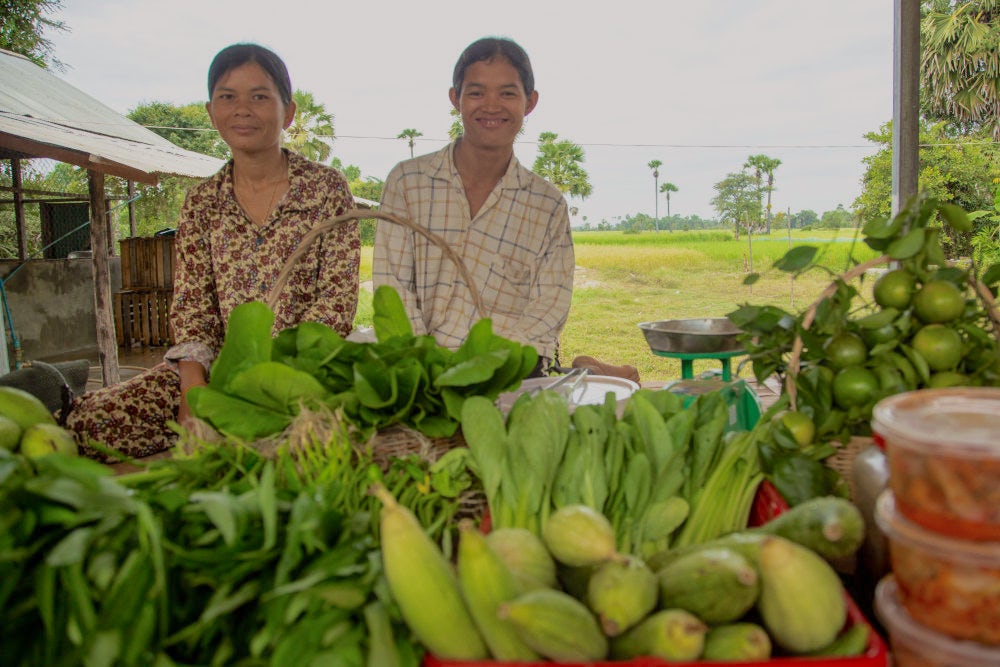 "In terms of food, there are two sources," said Neena Joshi, Heifer's senior director of programs — cooperative development for Asia. "You either buy, or you grow." But smallholder farmers who cultivate their own food by growing crops or raising animals often own less than 5 acres of land and depend on limited production for household consumption and income.
Heifer trains farmers to improve agriculture and livestock production to ensure year-round availability of quality nutrition. Communities are also educated on cultivating kitchen gardens, which improve the availability of fresh fruits and vegetables and increase dietary diversity.
"In kitchen gardens, we help families to grow a variety of food — vegetables, green[s], roots, red, yellow, all kinds," Joshi said. "Once you are in a position to do it, you don't have to skip a meal … you know what to eat [and] how to eat properly."
2. Enhancing Affordability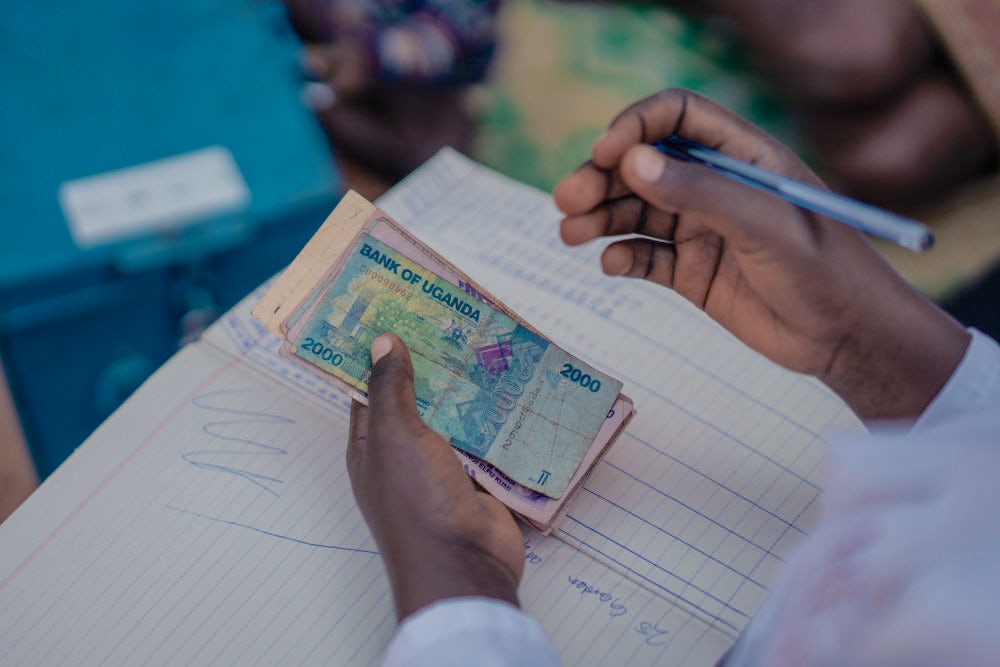 For producers who rely on income from farming to provide for their families, low yields and lesser profits can make it nearly impossible to access nutritious food.
Heifer connects these producers to critical resources to improve their farms' productivity and income-earning potential by strengthening the availability and skills of local services, such as agriculture experts, animal health providers, and feed and fodder suppliers.
We also help producers collectivize into farmer-led business hubs, through which they can access training and supplies and pool resources to expand their operations. When farmers work together to improve production, they are able to tap into market demand, increase their income, purchase more diverse sources of nutrition and end household hunger.
"Once you are in a position where you can fill your stomach … that's where this empowerment in terms of knowledge [and] in terms of additional income comes [in]," Joshi said. "[Then] you can make the right choices."
3. Overcoming Social Barriers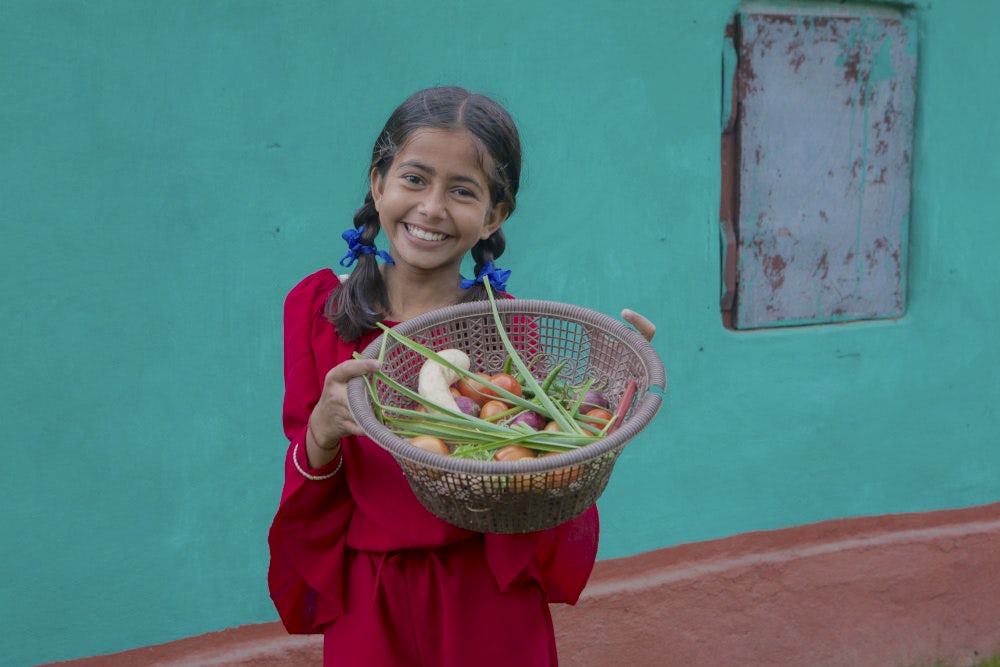 Lack of awareness, gender inequality and social taboos around eating contribute to hunger and undernutrition, especially in women and girls. "There's so much gender disparity," shared Joshi, referring to a common reality in many communities where Heifer works. "The boys get priority for food versus the girls. The boys are fed before the girls are fed."
Heifer's training on gender, justice and nutrition addresses these barriers. Through the training, women are educated on food groups, nutritional requirements for all family members, sources of nutrition and the significance of a supplementary diet for different individuals, such as pregnant mothers. When women are trained on nutritional practices, they are able to improve their family's nutrition — and drive transformation toward better health for the entire community.
"It's not only nutrition and agricultural [pathways], it's other social and psychological elements that actually contribute [to] getting the results you expect," Joshi said. "There are a lot of food myths that have to be overcome."
4. Ensuring Long-term Stability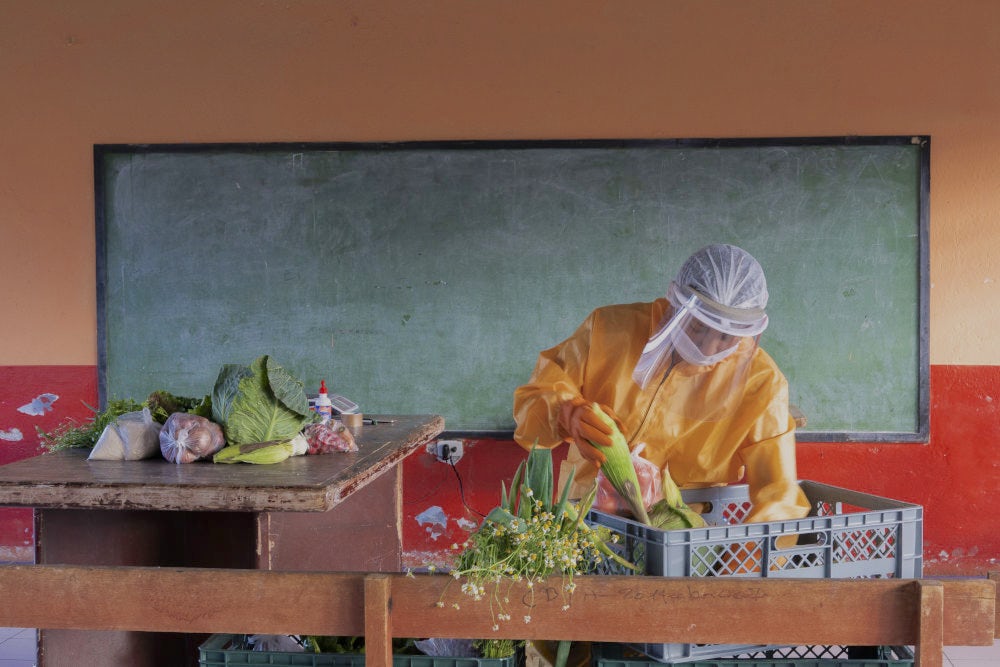 Natural calamities, market downturns and emergency situations can be devastating for farmers who have limited resources to fall back on. For example, when the COVID-19 pandemic peaked in Ecuador, it exacerbated existing poverty and malnutrition crises, especially in poor agricultural communities.
"This emergency intersects with other countrywide stressors, such as deepening poverty, marginalization, unemployment, malnutrition and migration under precarious conditions," shared Rosa Rodriguez, country director of Heifer Ecuador.
Heifer helps its farmers mitigate these shocks through income diversification, developing savings and business plans, and working toward a Sustainable Living Income, which together help producers build resilience and feed their families over the long term, even through lean seasons and severe economic shocks.