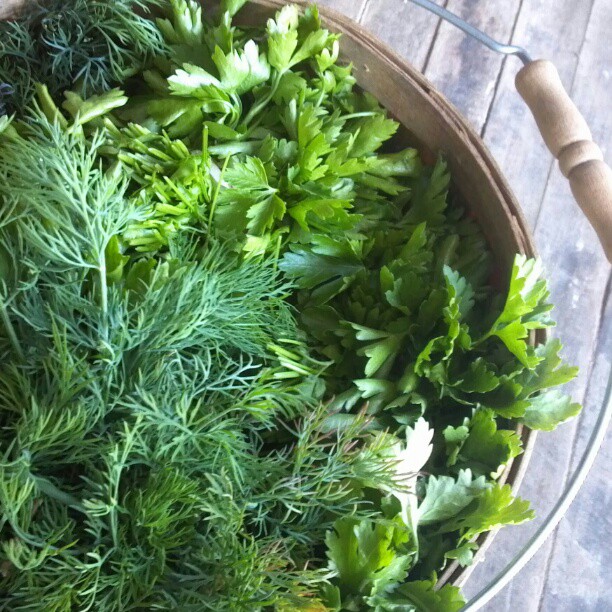 Give your food the fresh taste of summer any time of year by preserving fresh herbs from your
garden. You'll have little cubes of flavor to pop into salad dressings, soups, sauces, quiches and
more. They're easy to make. Here's how:
1. Wash herbs and remove any thick stems.
2. Pack herbs into a food processor.
3. Turn the food processor on and drizzle in a little water or olive oil*—just until the herbs make a paste.
4. Scoop the herb paste into an ice cube tray, with 2-3 tablespoons in each cube. Cover with plastic wrap and freeze.
5. After a day or so, pop the cubes out of the tray and store in plastic bags in the freezer for up to six months.
*We process basil, dill, and sage with olive oil and every other herb with water.

Notes:
Herbs process down to small amount, so it is more efficient to process a lot of the same herb at one time rather than processing small bunches of many things.
You will need to fully wash your food processor in between processing different herbs so the smells and tastes don't mingle.
Freezing herbs can stain your ice cube tray, so consider devoting one to just this use.
Story by Emily Rose