In This Article
Honeybees are some of the world's most important pollinators — and their honey is valuable too.
For the members of Las Selvas Beekeeping Association, honey represents a path to a living income.
Supported by Heifer Honduras' Leveraging Success project, local beekeepers are scaling their businesses.
A new honey processing plant spells improved production, local jobs and larger incomes.
Nestled in the lush mountains of eastern Honduras, the community of Las Selvas, El Paraíso, is dotted with small patches of land where farmers cultivate coffee, citrus, grains and the sweet, golden liquid made by the world's most prolific pollinators: honey.
Home to 2,500 inhabitants, Las Selvas lies in a remote area, dozens of kilometers from the nearest urban center. As a result, opportunities to develop the community seemed like a far-off dream. But a group of intrepid local beekeepers supported by Heifer Honduras' Leveraging Success project is changing that reality — by constructing a honey processing plant.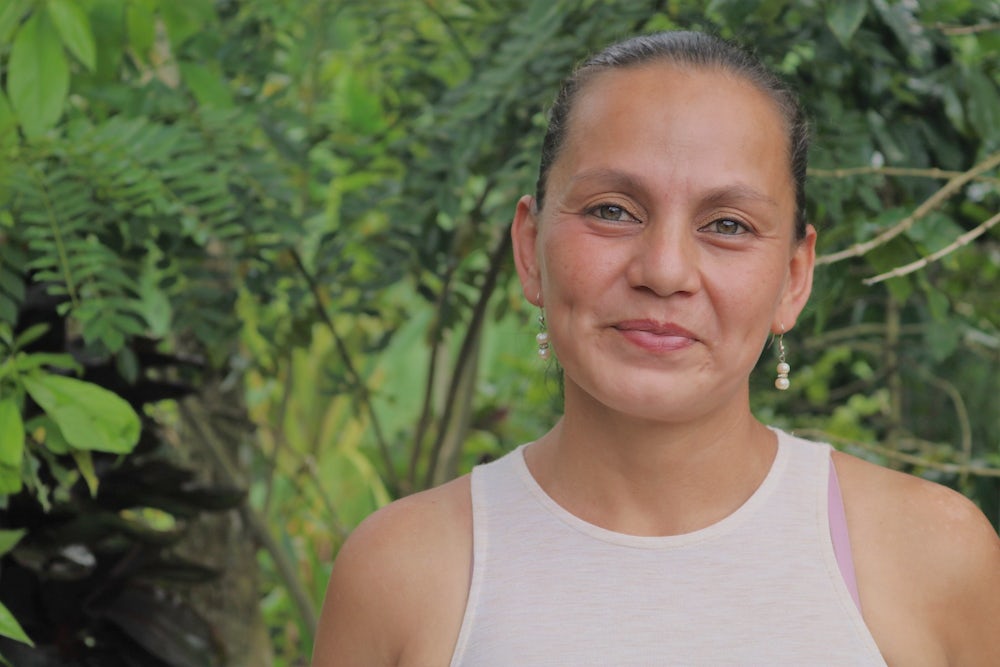 "Before, people didn't even know where Las Selvas was," said Diana Moncada, marketing coordinator for Las Selvas Beekeeping Association (APISEL), a membership group of local beekeepers. "Now everyone knows that there is a honey processing plant here and they see this as a great opportunity for all members of the community."
The plant is a major milestone for the Leveraging Success project, which supports small- and medium-sized businesses and associations in honey, coffee, dairy and tourism to increase the average annual income of a Heifer family in Honduras from $2,350 to $4,400, the amount a family of five requires to meet their basic needs. Since 2019, the project has linked 1,790 Honduran families to the honey value chain and works to increase their hive productivity and profitability.
And the new processing plant allows farmers to do just that, scaling their honey enterprises and streamlining production. For the members of APISEL, the processing plant represents a future of advanced production, local jobs and larger incomes.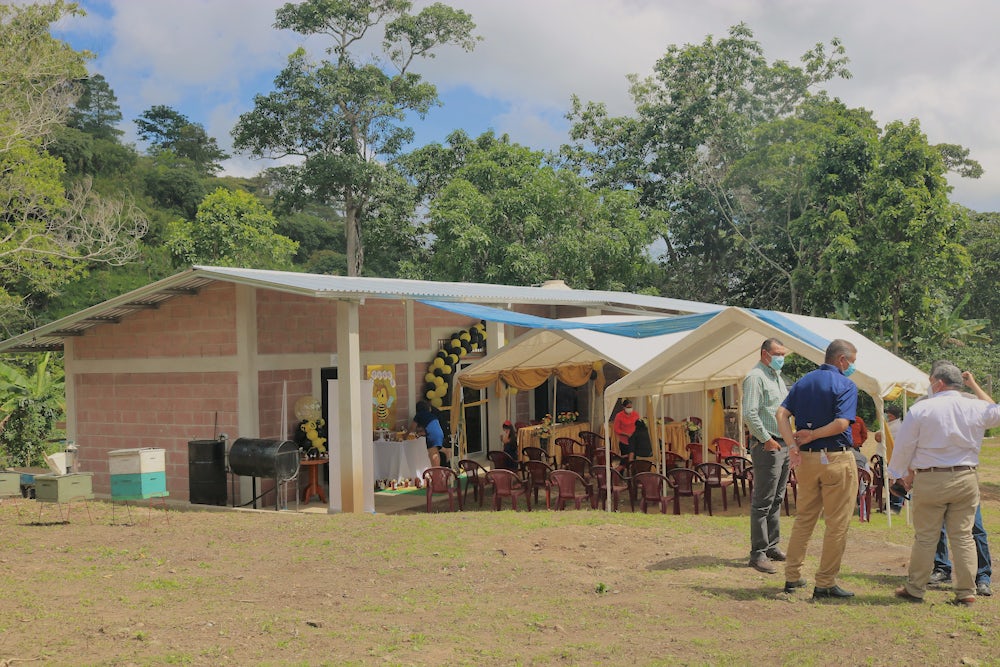 "This group of young people is enthusiastic, and the zone has excellent potential for honey," said Marco Machado, country director of Heifer Honduras. "Beekeeping is a great bet, not only because of the importance of bees in nature, but because it is a way to diversify in an innovative, productive and resilient way."
Honeybees may be small creatures, but their environmental impact is huge. With their taste for nectar and fuzzy legs, these pollinating machines influence farming practices worldwide. It's estimated that one-third of global food production requires animal pollination and 80-90% of this role is carried out by honeybees.
Collective Action for Farmers' Futures
Many of APISEL's members began as smallholder coffee farmers who sporadically engaged in honey production for domestic consumption and local sale. However, due to the wide variety of local flora and coffee production challenges, they soon realized that beekeeping could become more than just a hobby between harvests.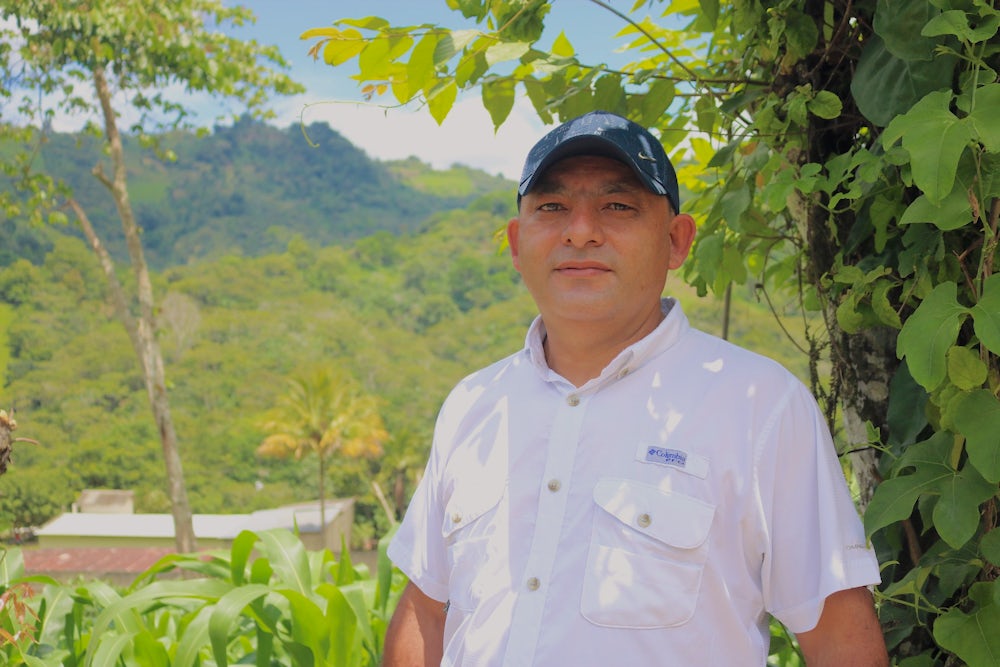 "Coffee prices dropped significantly, and climate change brought many diseases and pests to our crops," said Teresín Maldonado, president of APISEL. "We had to find a new way to get money for our families."
In 2017, with the arrival of Heifer Honduras in the community, Maldonado and 11 other local beekeepers formed APISEL to collectively hone production.
"I was a housewife with five children, and I only went out to work during coffee harvest time," said Diana Moncada, APISEL's marketing coordinator. "My husband had a small apiary, but I wasn't interested in bees. I didn't know how to work with them."
However, after a meeting with APISEL and learning about beekeeping and its benefits from a Heifer Honduras training, Moncada changed her mind. "I was excited to get organized and get started," she said. "Besides, other women friends and neighbors in the community were also there."
With ongoing support from Heifer Honduras, APISEL helps members strengthen technical and administrative capacities for honey production and marketing, and its members — now 18 families — have seen extraordinary success: In just two years, the association went from owning 80 hives, producing 16 bottles per hive, to more than 600, producing up to 27 bottles per hive.
The honey processing plant represents the next chapter in their growth.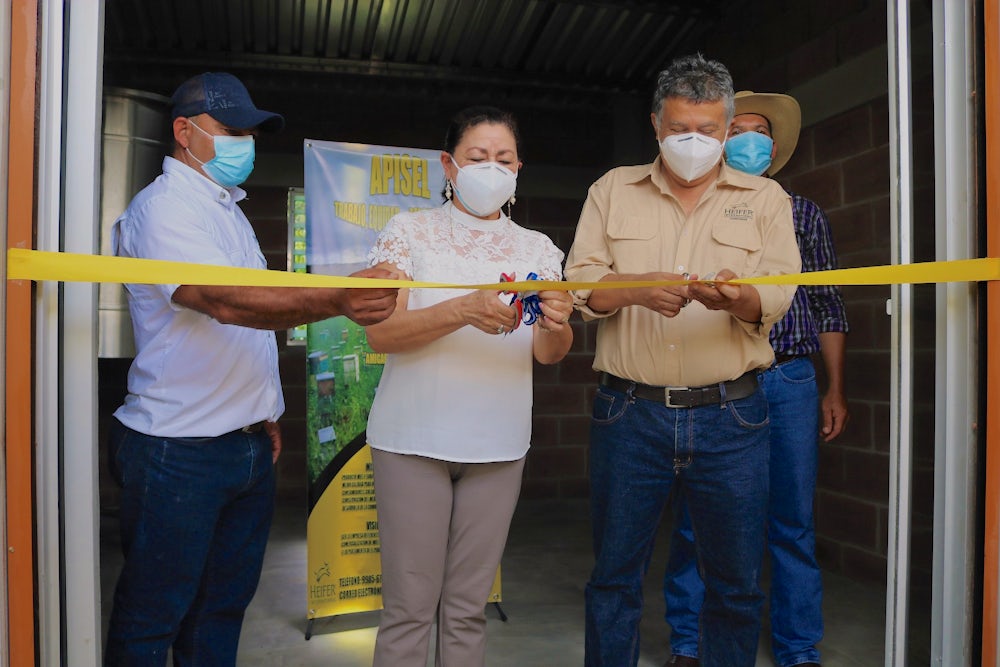 Brick by Brick
The planned investment for the processing plant's construction was around $45,000 — an exorbitant number in a country where 63% of the population subsists on less than $4 a day. But progress is possible with partnership, so Heifer Honduras and APISEL collaborated to acquire land and raise the necessary funds.
"Each APISEL partner family sacrificed a lot, but they did not fail to make a small contribution to reach our goal," said Katy Jarquín, vice president of APISEL. "We were able to negotiate an excellent payment plan that allowed us to finally own our first asset. At the same time, and with Heifer's advice, we sought support from the municipality of El Paraíso, which contributed $5,200 for the purchase."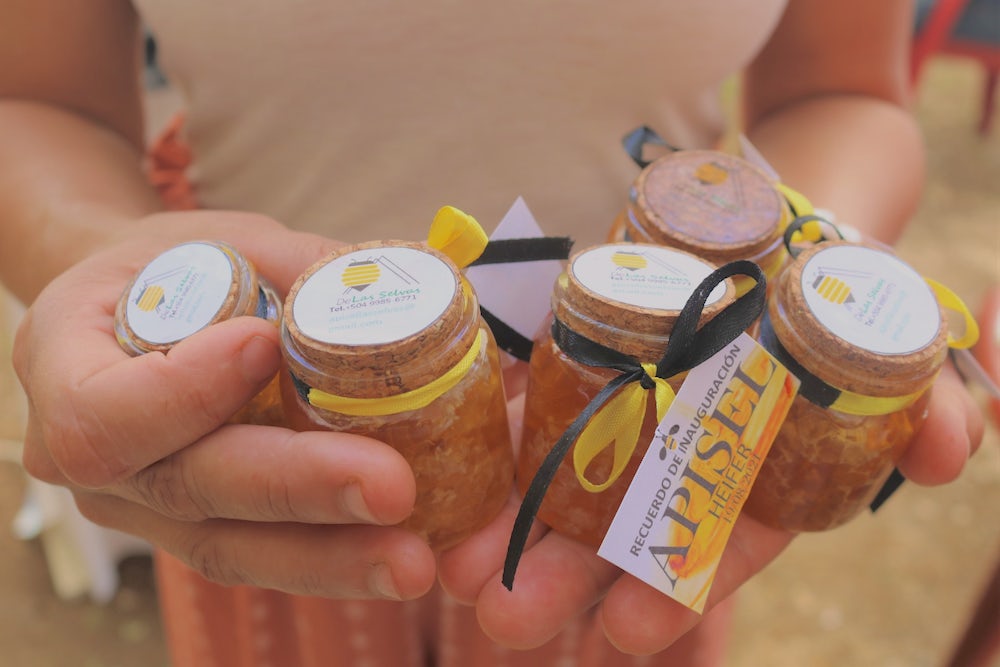 Heifer's efforts raising funds proved just as successful: In May, Heifer Honduras secured an additional investment and construction began.
With the plant now newly inaugurated, APISEL has set its sights on building and growing its brand, guaranteeing quality and safety standards, and modernizing production.
Written by: Pamela Villars