In This Article
In Paraguay, Christmas comes with sunshine, polka music, fireworks and huge infusions of vitamin C.
Try making your own Christmas clericó with this foolproof recipe!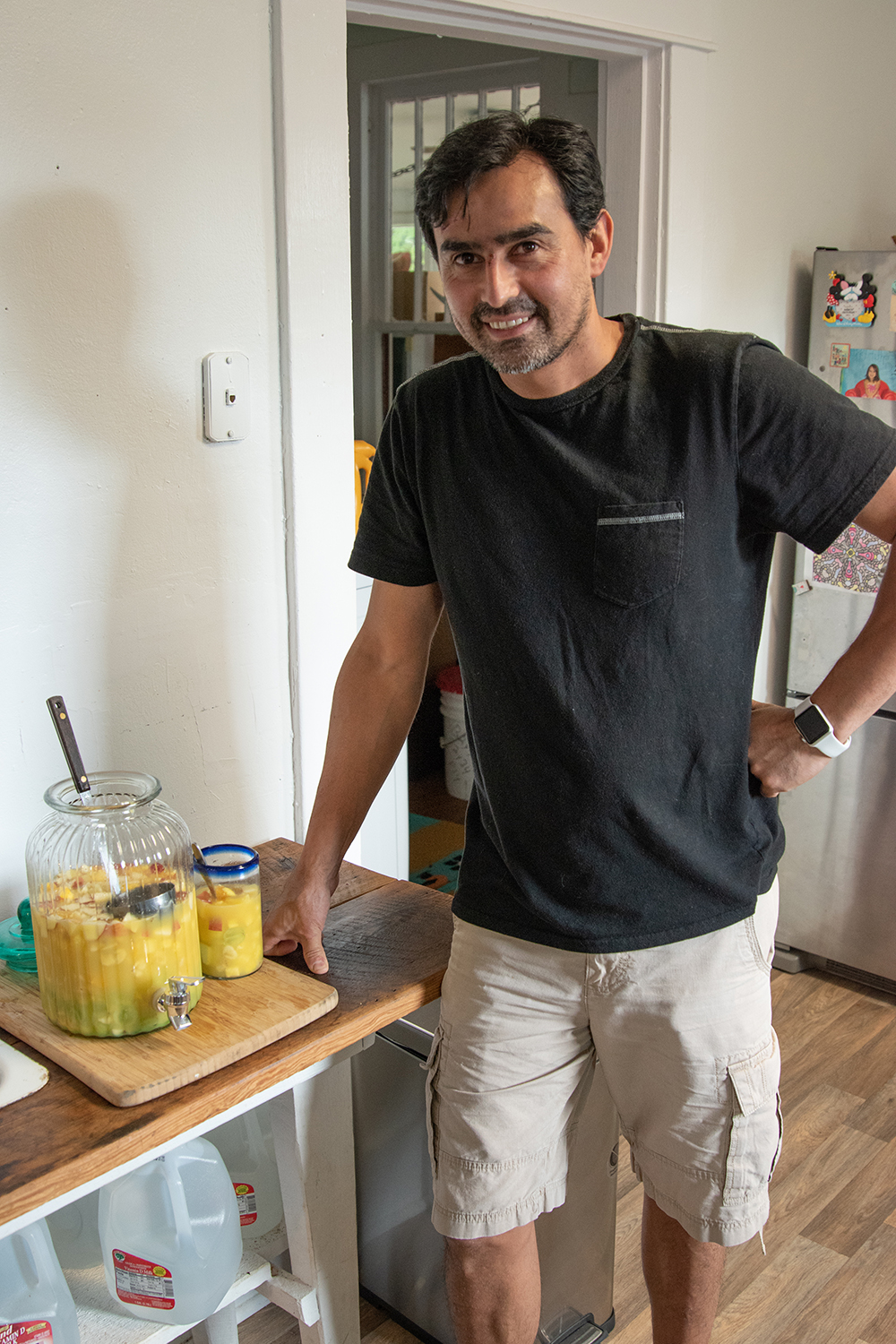 In South American countries where Christmas arrives at the hottest part of the year, holiday traditions look completely different than they do in the northern hemisphere. Cesar Bordon moved to the United States 14 years ago, and he's still not used to cold weather and quiet celebrations on December 25. At home in Paraguay, Christmas comes with sunshine, music, fireworks and huge infusions of vitamin C.
Bordon grew up with two brothers and three sisters in a Catholic household in Itá, a town of about 300 people. He misses the lively Christmas Eve tradition that sends children from house to house to set off fireworks, listen to Paraguayan polka and drink clericó, a unique fruit punch.
The end of December is harvest time in Paraguay, and in the farming community where Bordon grew up, families used homegrown produce to make the season's signature drink. "Every year, every family in every house makes clericó with ripe, fresh fruits," Bordon said. In Itá, young children gather at a soccer field across from Bordon's family home and then travel as a pack from house to house, setting off fireworks as they go. Decorations called pesebres greet the children at each house. These unique nativity scenes usually include fresh fruit, greenery and shiny ornaments. The scrum of children is so loud that people can hear them coming. Members of each household are waiting on the front porch with music playing and clericó chilled and ready to pour.
You can easily whip up your own batch.
Christmas Clerico
Ingredients
3 bananas
3 oranges
3 cups of grapes
3 apples
I quart orange juice
(Amounts are just suggestions, use what you have fresh and on-hand.)
Directions
Slice the fruits into pieces and layer in a large bowl or pitcher. Pour the juice over it, chill and serve. For a festive adult version, use one part red wine to one part juice.
In Itá, the children roam from house to house drinking clericó until Christmas arrives at midnight, then everyone sits down to a feast of carne asada, rice and potato salad.
All Americans
Heifer International first shipped cows to Puerto Rico in 1944, and we have been working with small-scale farmers in Central and South America ever since. You can help these farming families secure healthy futures for themselves and their communities.
Bordon is building his own family holiday traditions in the United States with his wife and two young daughters, but he misses the festive flair of a Paraguayan Christmas. "I miss the heat and the loud music," Bordon said. "It's so quiet here."

Bordon will bring a taste of Paraguayan Christmas celebrations to the U.S. at his new restaurant Dos Rocas, which will feature Central and South American food and drinks. Dos Rocas means "two rocks." Bordon choose the name because he grew up in Itá, which means "rock" in the indigenous Guaraní language, and his new home is Little Rock, Arkansas.