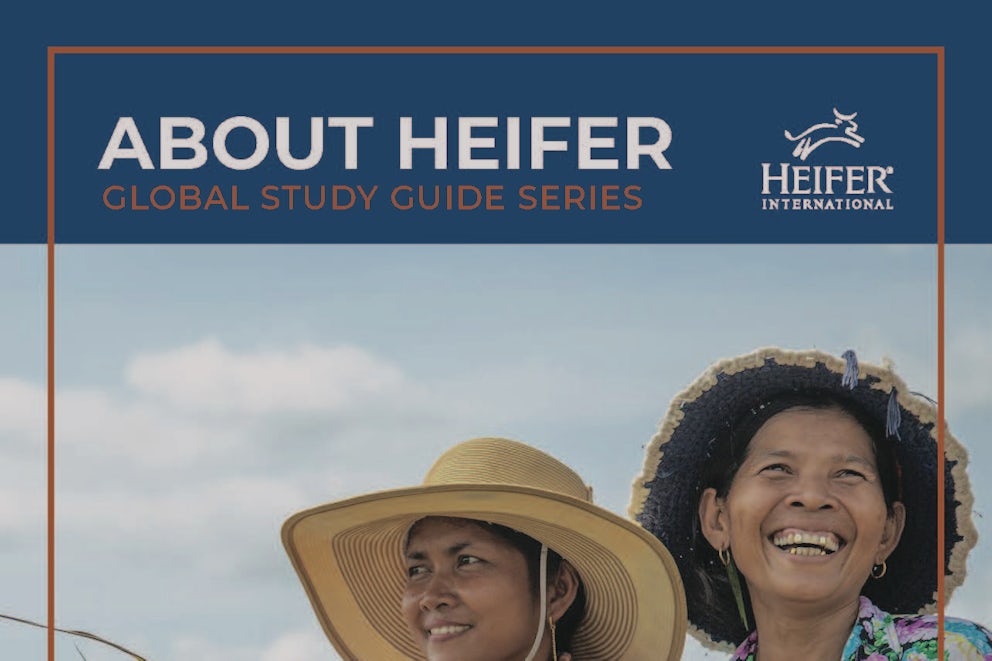 about Heifer
Goats and bees and chickens are useful — but there's more to our success! Learn more about how Heifer makes a difference in the communities where we work. We support farmers as they work to earn living incomes, helping them create sustainable futures for themselves and their families.
Ready to get started?
Please fill out the following form to receive an email with your free resources.
This site is protected by reCAPTCHA and the Google Privacy Policy and Terms of Service apply.
In this guide:
Heifer 101: Describes the basics of Heifer's history, approach and practices. Includes link to a site that has stories and videos for each decade of Heifer's history.
Passing on the Gift®: Explains Heifer's signature practice of Passing on the Gift and the impact it brings for families. Includes stories from Honduras, Zambia and Nepal.
Women's Empowerment: Explores the positive change that takes place when women are given opportunity in their families and communities, along with how Heifer projects help achieve this. Includes stories from India, Mexico, Nepal, Rwanda and Zambia.
Natural Disasters: Shares examples of the local and organizational preparation for and response to natural disasters. Includes stories from Nepal, Guatemala, India, Haiti and Nepal.