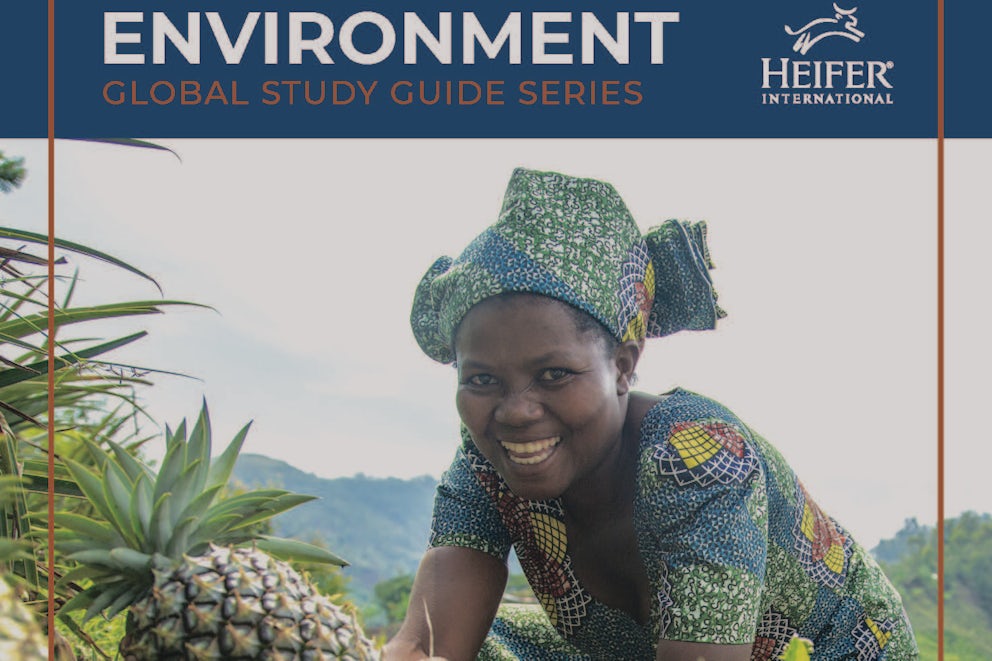 Environment
Caring for the Earth is not only part of our mission statement, it's also integrated into all of our projects. We work with project families to make sure they are caring for their animals and crops in a way that is beneficial to the land. Examine the ways Heifer addresses important environmental issues in conjunction with other aspects of a project.
Ready to get started?
Please fill out the following form to receive an email with your free resources.
This site is protected by reCAPTCHA and the Google Privacy Policy and Terms of Service apply.
In this guide:
Climate Change: Describes how Heifer promotes agricultural practices that reduce the effects of climate change while benefiting the people and animals in our projects. Includes stories from Haiti, Tanzania and Ecuador.
Soil Health: Explains the importance of soil and how Heifer projects help restore and protect it. Includes story from Uganda, hands-on science experiment and desertification infographic.
Water Access: Examines the impact of water access on the lives of Heifer project participants, especially women. Includes stories from Haiti, Tanzania and Senegal, and activities that challenge students to examine their water usage.
Healthy Stoves: Explains alternatives to traditional wood fires and wood-burning stoves, such as biogas, which is clean and energy-efficient. Includes story from Senegal.