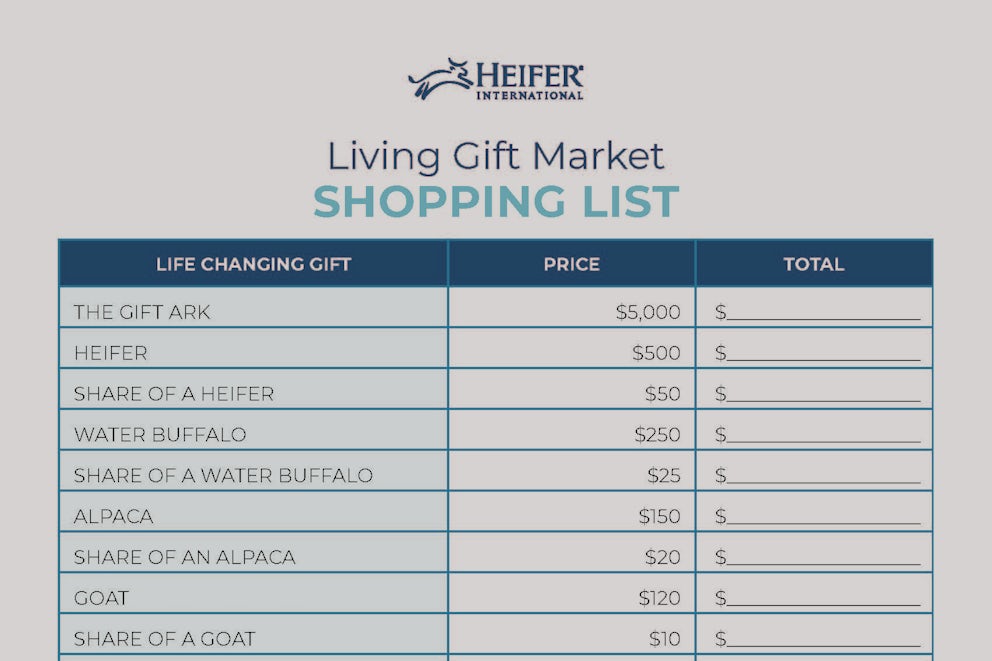 Living Gift Market SHOPPING LIST
Helps shoppers see all your Living Gift Market has to offer with this handy shopping list.
Download this product
Please fill out the following form to receive an email with your free resources.
Resource Overview
Living Gift Markets harness the power of faith communities acting together — and we provide everything you need to host your congregational or community event.