Leadership Team
Meet our leaders
Our leaders' robust level of experience guides our work with farming communities to achieve living incomes.
Pierre Ferrari, President and CEO, Heifer International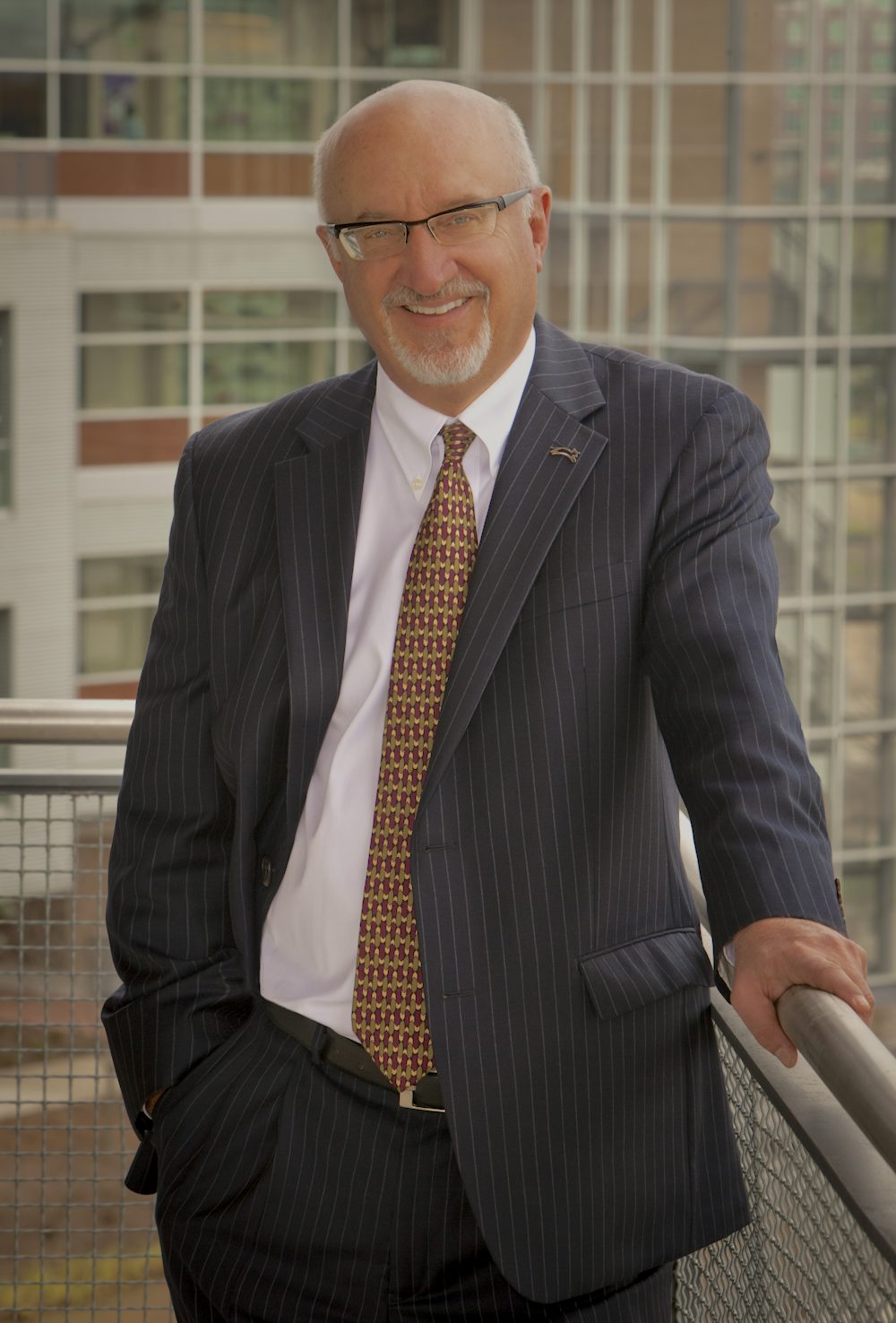 Pierre Ferrari joined Heifer International in 2010 with more than 40 years of business experience. He worked for many years at Coca-Cola USA, before deciding in 1995 to focus his energy and business acumen on social issues. Ferrari is a former chair and board member of Ben and Jerry's Homemade Ice Cream and a former board member of the Small Enterprise Assistance Fund. He received a master's degree in economics from the University of Cambridge and a Master of Business Administration from Harvard Business School.
Hilary Haddigan, Chief of Mission Effectiveness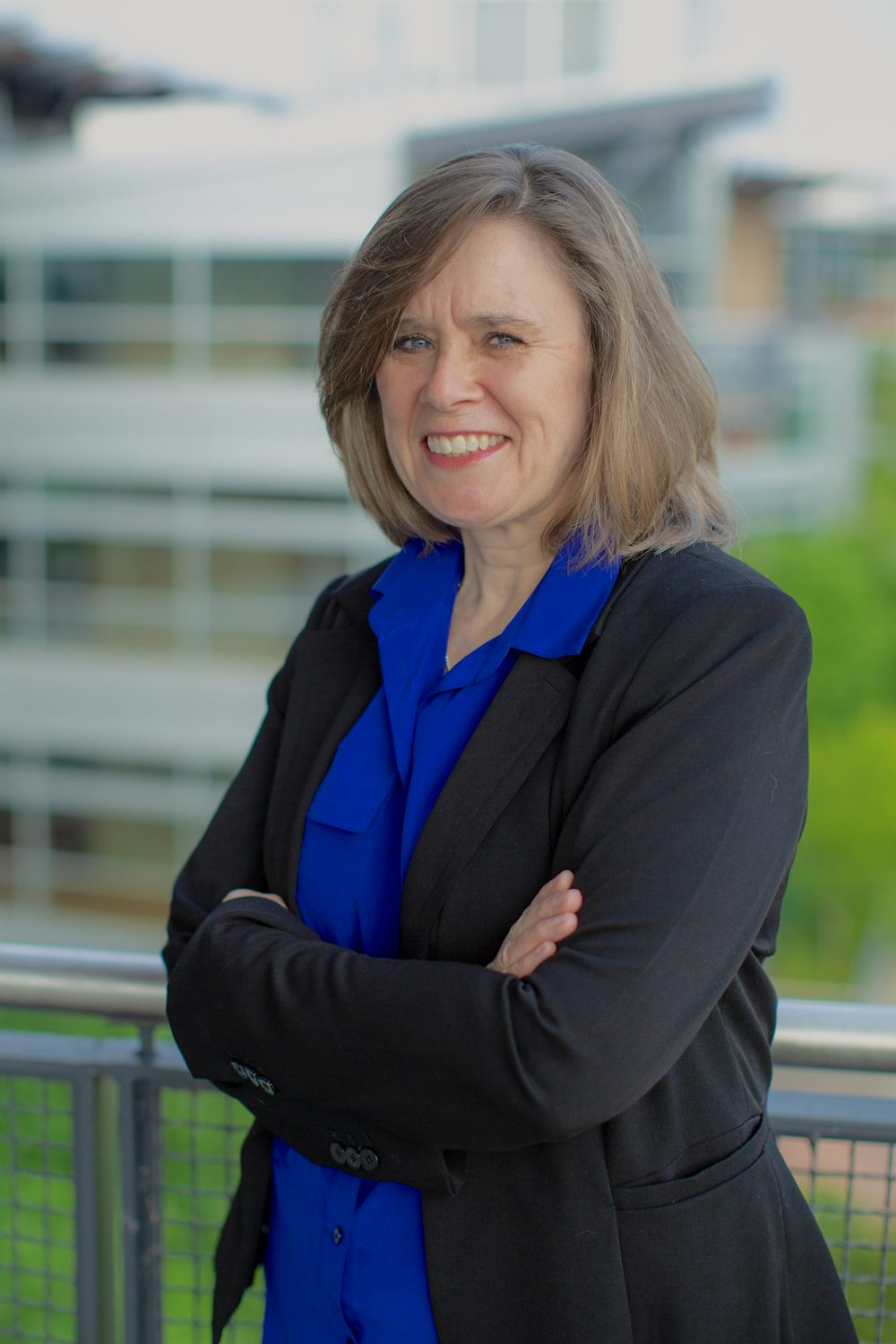 Hilary Haddigan has worked with Heifer since October 1999. As Chief of Mission Effectiveness, she leads the development of organization strategy, as well as cross-cutting initiatives that advance change. Prior to Heifer, Haddigan worked with Christian Aid in the UK, as a college chaplain in inner-city London, with the Volunteer Missionary Movement in Zimbabwe, and as a teacher in northwest England — her homeland. Haddigan holds a Bachelor's Degree in Education from the University of Liverpool and a Master of Science in Development from the School of Oriental and African Studies, London.
Marcia Rasmussen, Chief Financial Officer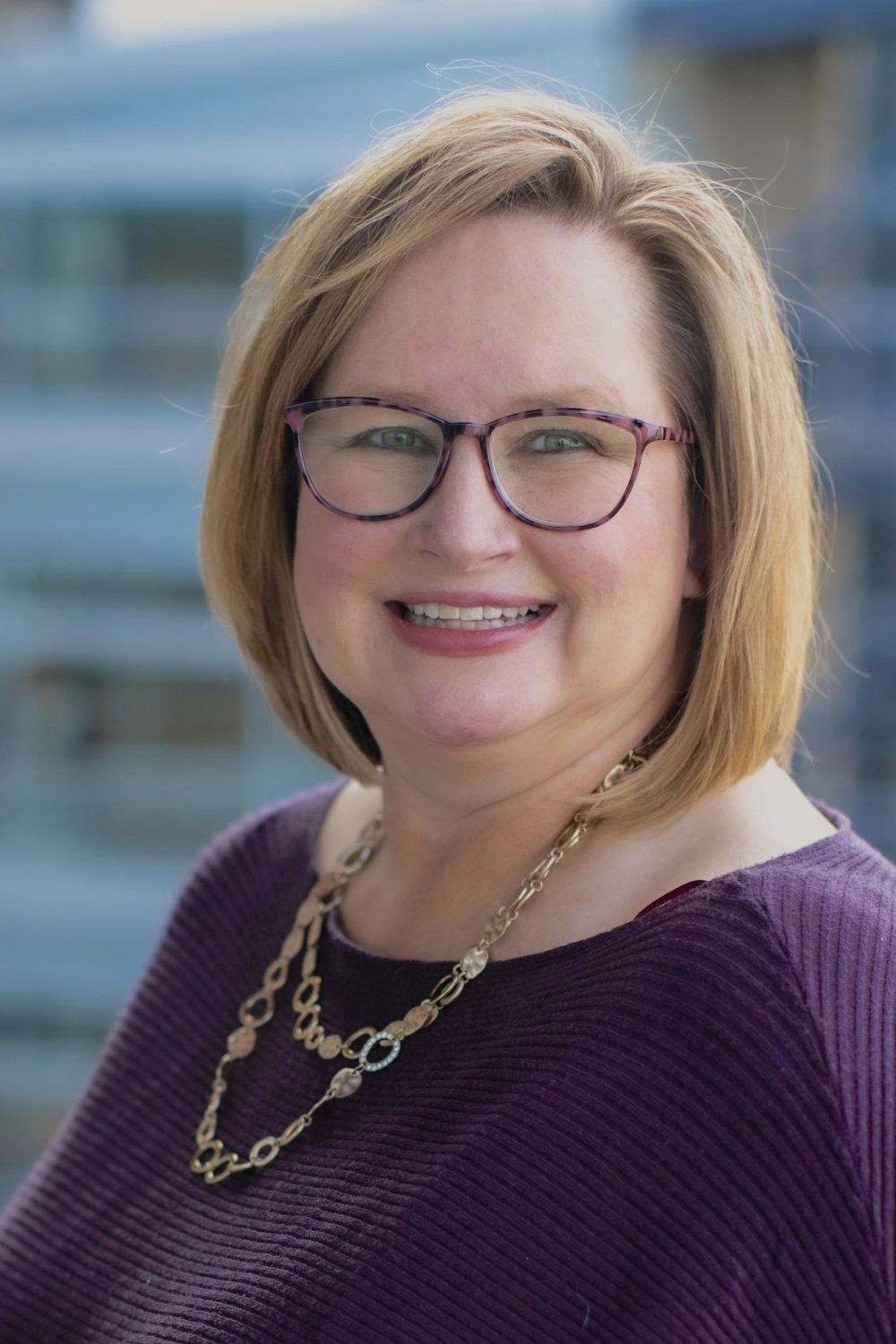 Marcia Rasmussen joined Heifer International in January 2011. Prior to joining Heifer, Rasmussen served in various financial and analytical roles for Kimberly-Clark Corporation, a multinational producer of paper-based products, and Fives Giddings & Lewis, a leading manufacturer of metal-cutting machine tools.
Rasmussen holds a Master of Business Administration from the University of Wisconsin-Oshkosh and a Bachelor of Business Administration from the University of Wisconsin-Madison. She is a Certified Public Accountant and a Chartered Global Management Accountant.
Elia Makar, Chief People Officer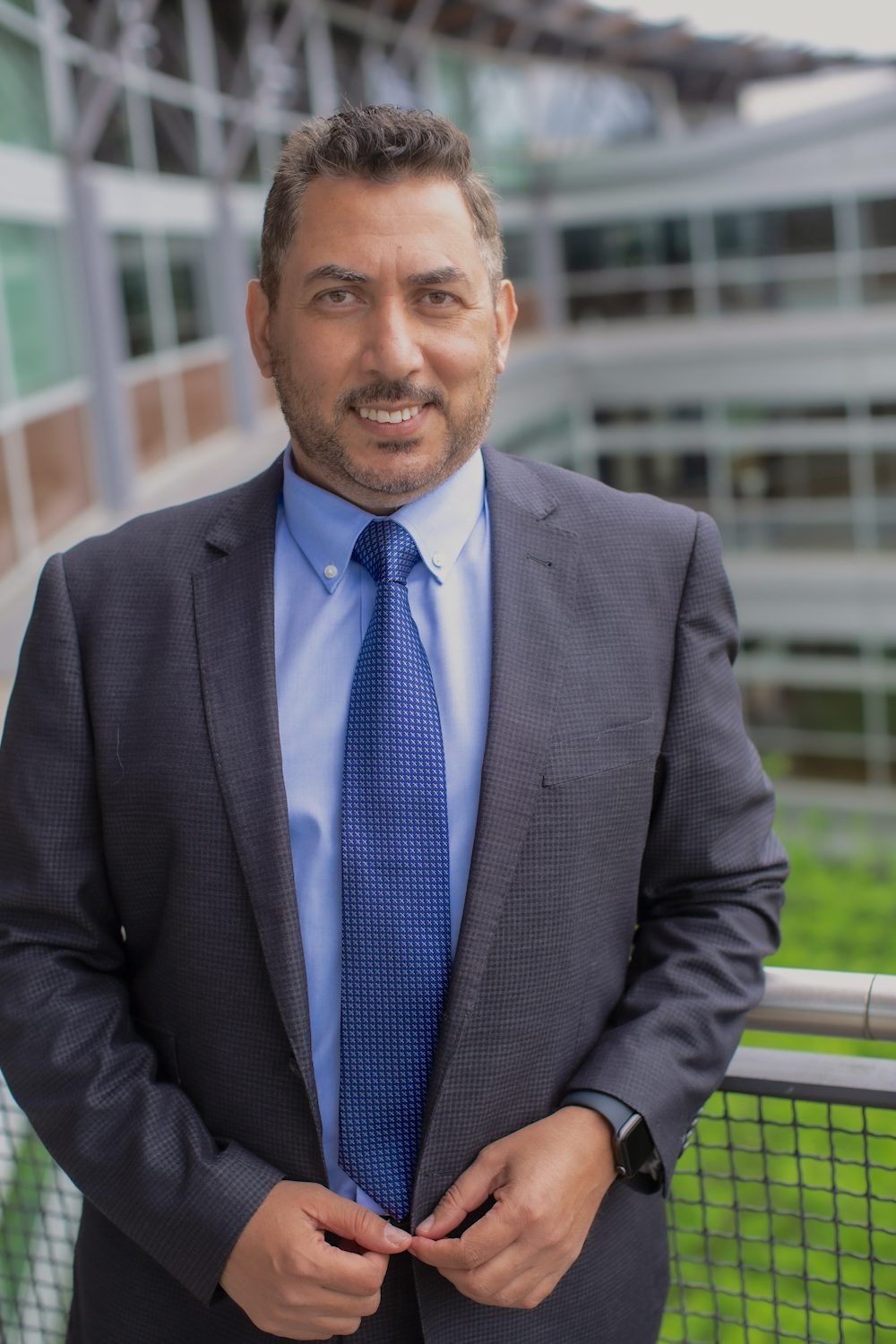 Elia Makar joined Heifer in 2021, bringing more than 20 years of experience in Human Resources. Born and raised in Egypt, he has worked in various global markets and has spearheaded Human Resources teams in the technology, construction, education, and relief and development fields. Before joining Heifer, he spent 10 years with Relief International.
Makar is focused on developing an organizational culture where everyone feels excited to show up to work — opting to transition the Human Resources Department to the People Department.
Makar has a Master of Business Administration from Harriot Watt University and a Bachelor of Arts in English Literature from Cairo University. He is a certified Senior Professional in Human Resources and a Senior Certified Human Resources Professional.
Oscar Castañeda, Senior Vice President of the Americas Programs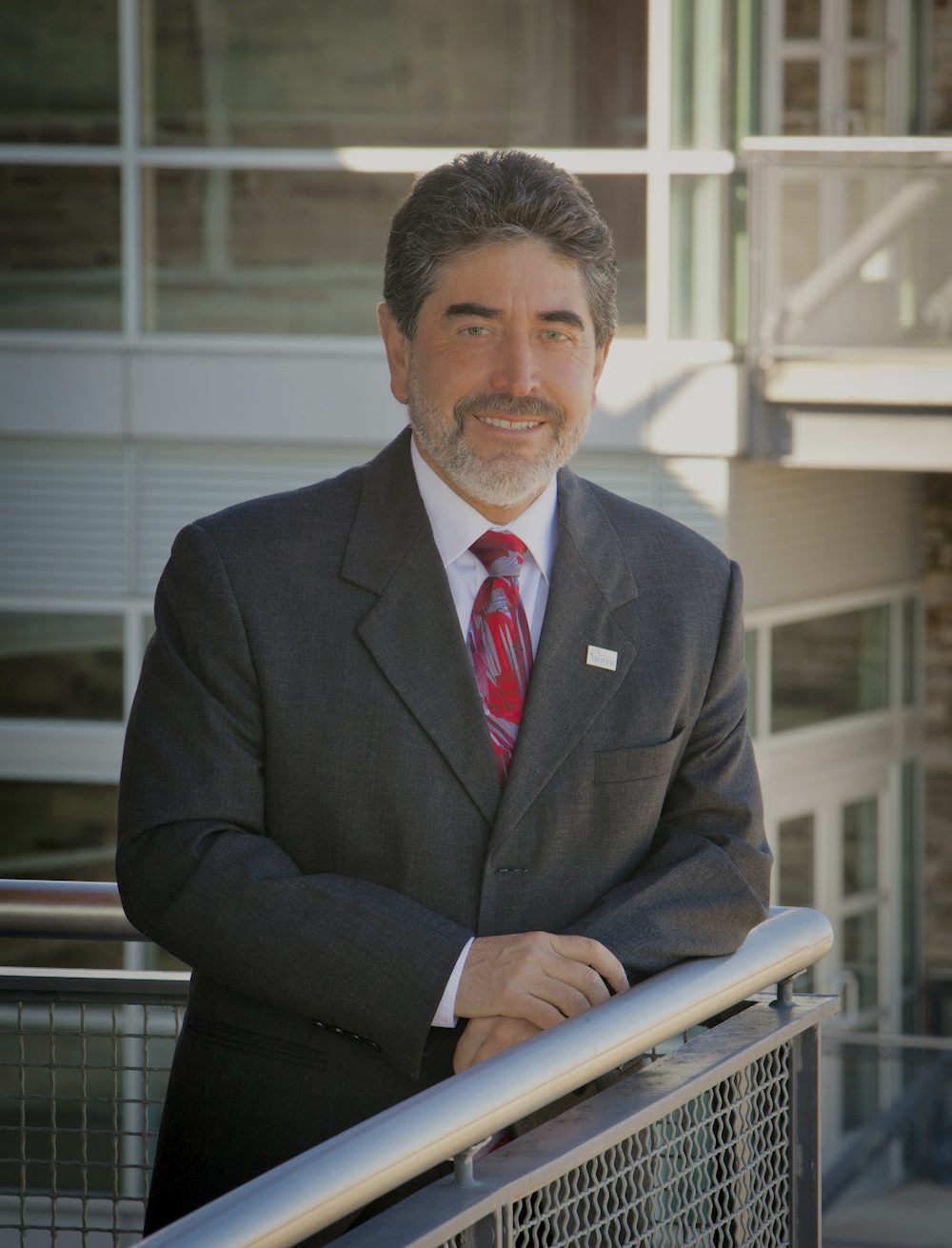 Dr. Oscar Castañeda has worked for decades designing, implementing and evaluating community-based sustainable development programs. Before joining Heifer, Castañeda served World Neighbors as country director for his native Guatemala. He has also been a consultant and part-time professor in the fields of agroecology and organic agriculture, authored several publications, and led numerous workshops on sustainable organic agriculture and project planning and monitoring. Castañeda is fluent in Spanish, English and German.
Mahendra Lohani, Senior Vice President of Programs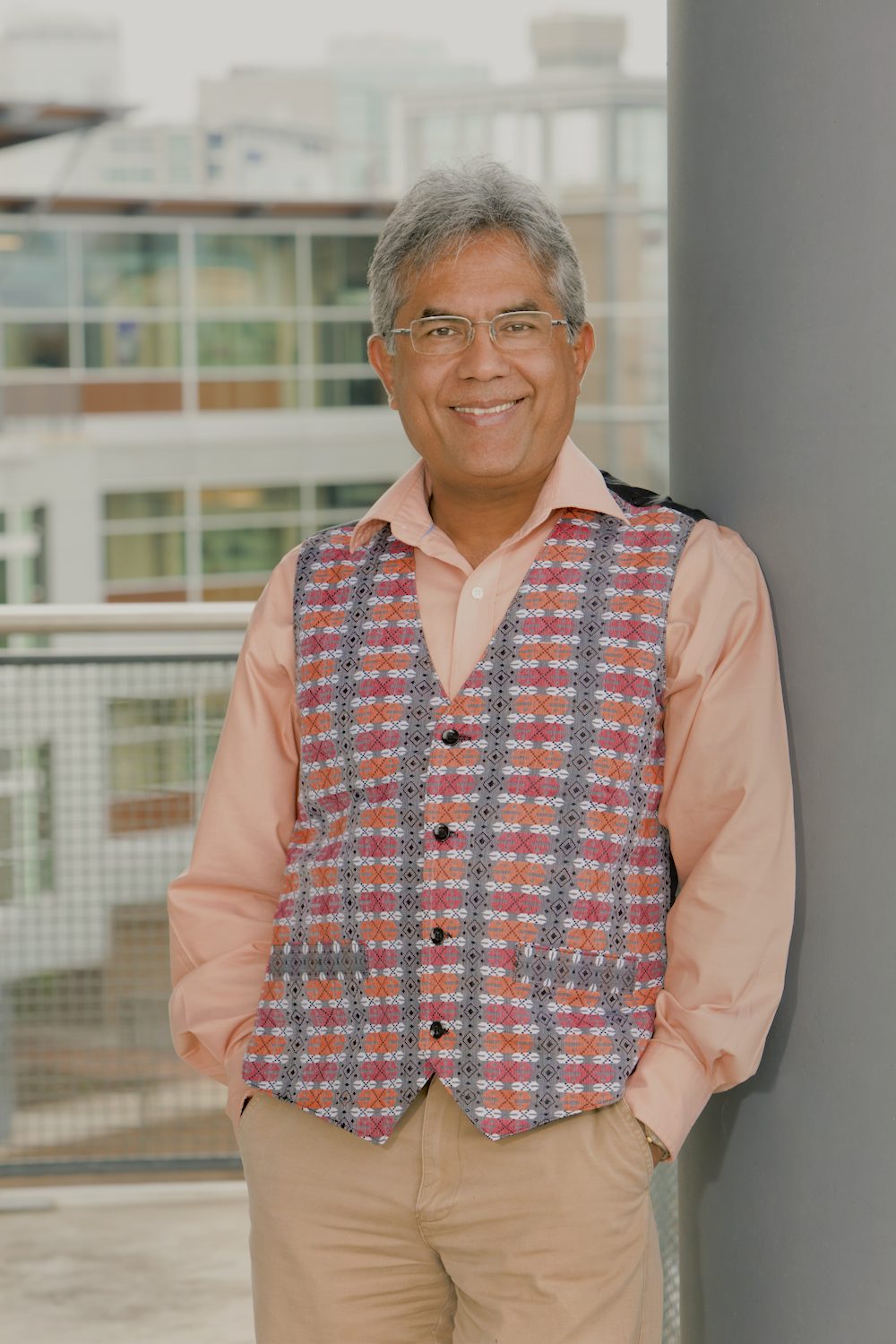 Dr. Mahendra Lohani, a native of Nepal, has served Heifer for more than 20 years as both a volunteer and senior leader. He is a veterinarian with masters and doctorate degrees in animal nutrition and agricultural economics. Under Lohani's guidance, the program is dedicated to building strong social capital in addition to livestock development and pro-poor wealth-creating value chains that integrate vulnerable groups into market activities in an equitable and fair manner.
Adesuwa Ifedi, Senior Vice President of Africa Programs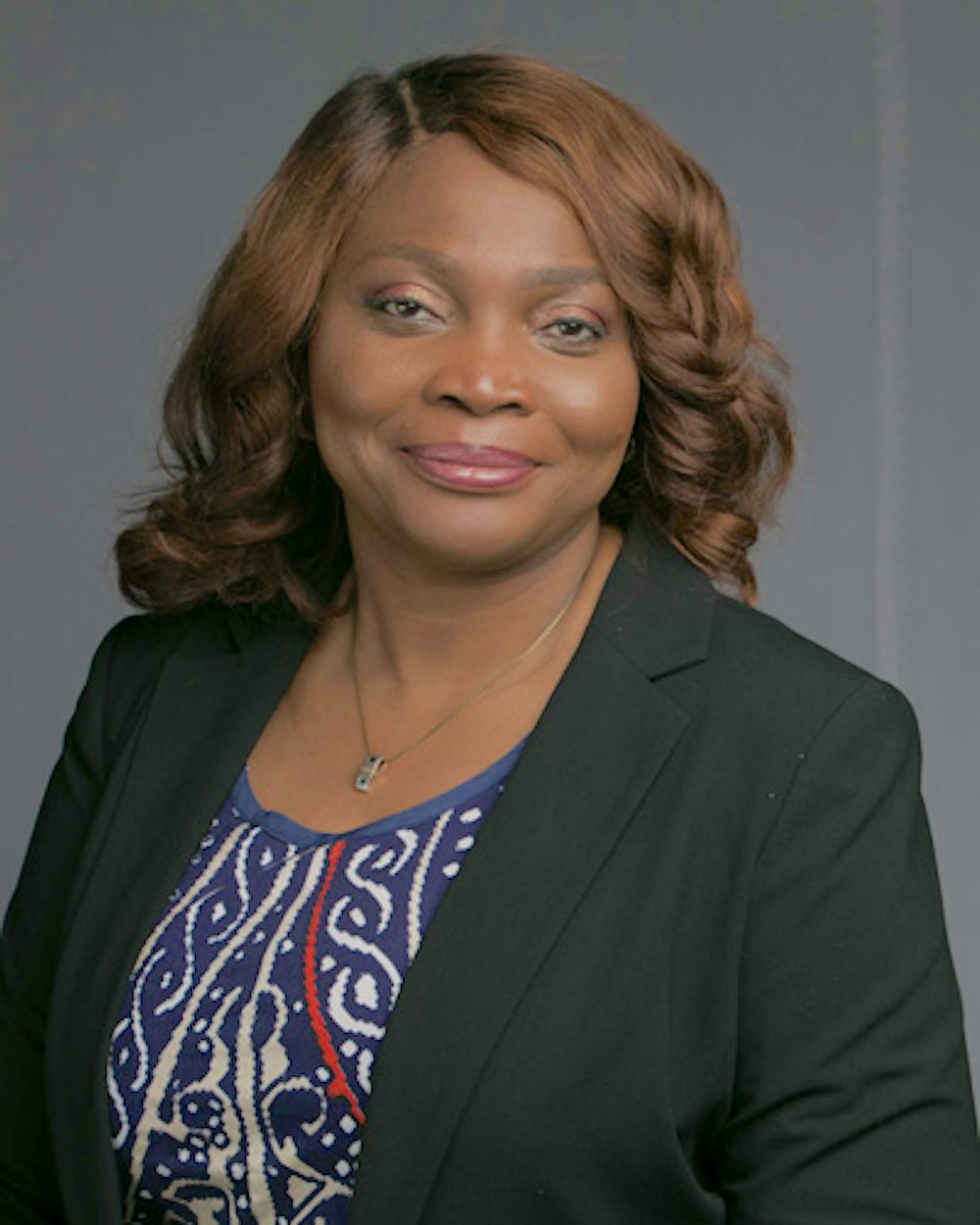 Adesuwa Ifedi joined Heifer International in March 2020. She has had a rich career spanning over 25 years across the nonprofit, education, finance, research and entrepreneurship sectors. Ifedi has worked to support several global NGOs and social enterprises find local relevance and customize their business model to meet the demand for services in Africa. Before she joined Heifer, she worked at Bridge International Academies as Vice President of Policy and Partnerships overseeing Bridge's expansion work across Africa through public and private partnerships.
Ifedi has a background in economics and statistics, an MBA from Lagos Business School and a Postgraduate in Entrepreneurship from Boston University. She is also a Fulbright Scholar and a Hubert Humphrey fellow from Boston University, where she focused on innovation that drives development in Africa.
A great communicator and networking expert, Ifedi has built consensus in hostile situations, particularly between public and private sector players. Driven by her passion for development in Africa, she has spent the last 18 years making markets work for low income families by working to provide access to education, finance and life skills.
Chad Avery, General Counsel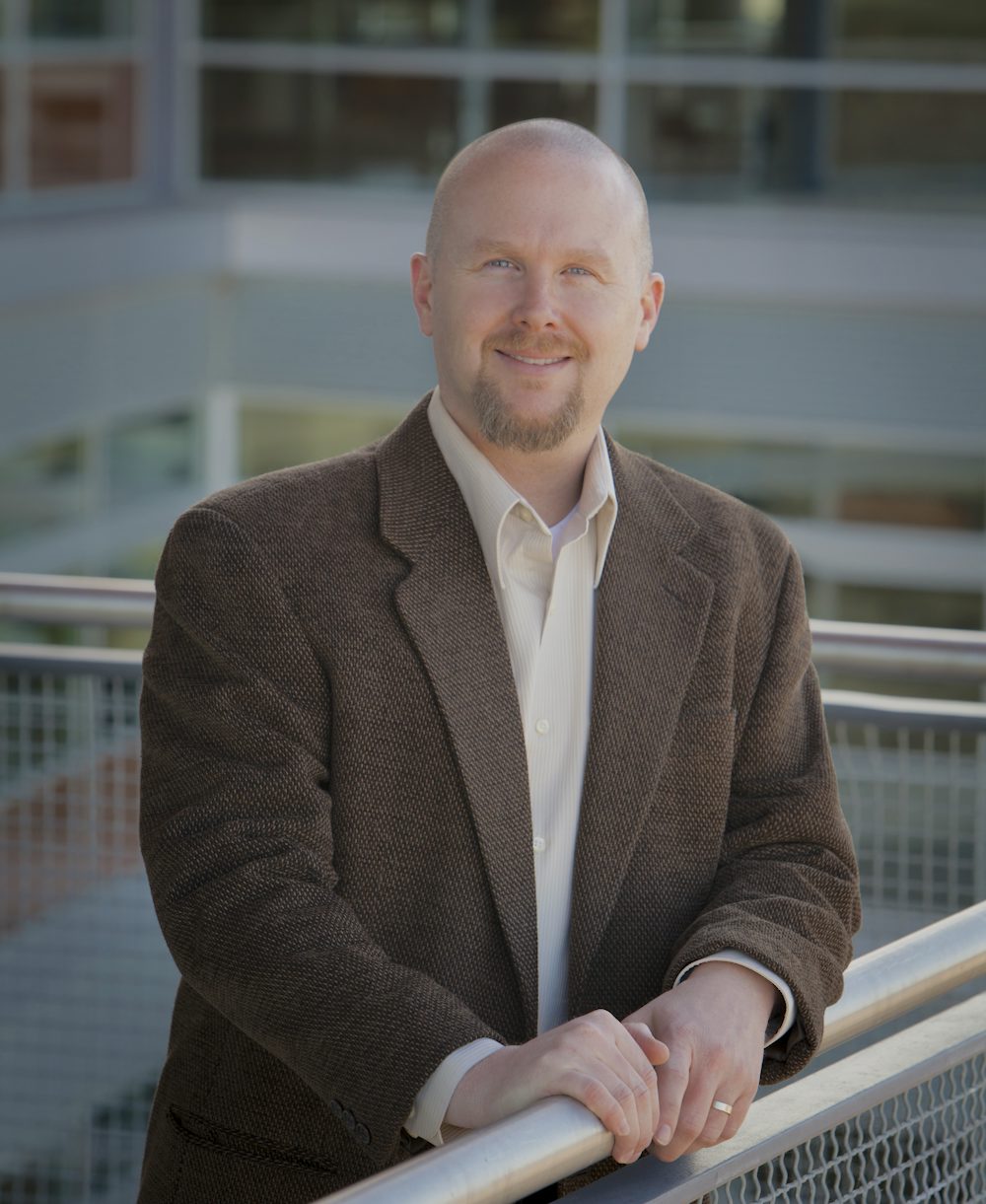 Chad Avery coordinates legal services in areas such as intellectual property, impact ventures, charitable solicitation, grants and contracts, compliance, nonprofit tax and corporate law. Prior to joining Heifer, Avery worked with the law firm of Gill Ragon Owen. Avery earned a Bachelor of Business Administration from the University of Central Arkansas, after which he served two years as a Peace Corps volunteer in Uzbekistan — where he taught business courses at Karshi State University and studied Russian. Upon returning, Avery earned his law degree at the University of Arkansas at Little Rock William H. Bowen School of Law, where he graduated with high honors. He has been admitted to the Arkansas and Missouri bars and is a member of the American Bar Association and FBI Citizens Academy Alumni Association.
Ardyth Neill, Heifer Foundation President
Ardyth Neill is president of Heifer Foundation, an international philanthropic foundation established to raise and oversee financial assets to support the work of Heifer International; educating the public on planned charitable giving; and to serve as fiduciary for its donors.
Neill came to Heifer Foundation in 2001 after serving as director of accounting for more than four years with Heifer International. She served as CFO and vice president of asset management for Heifer Foundation from 2001–2012. Neill is currently a member of the Rotary Club of Little Rock and serves as president of the board of the Rotary Club 99 Foundation. She serves on the CARTI Board of Directors and Drury University's Breech School of Business Administration's Advisory Board.
Terry Wyer, Senior Vice President of Investment Programs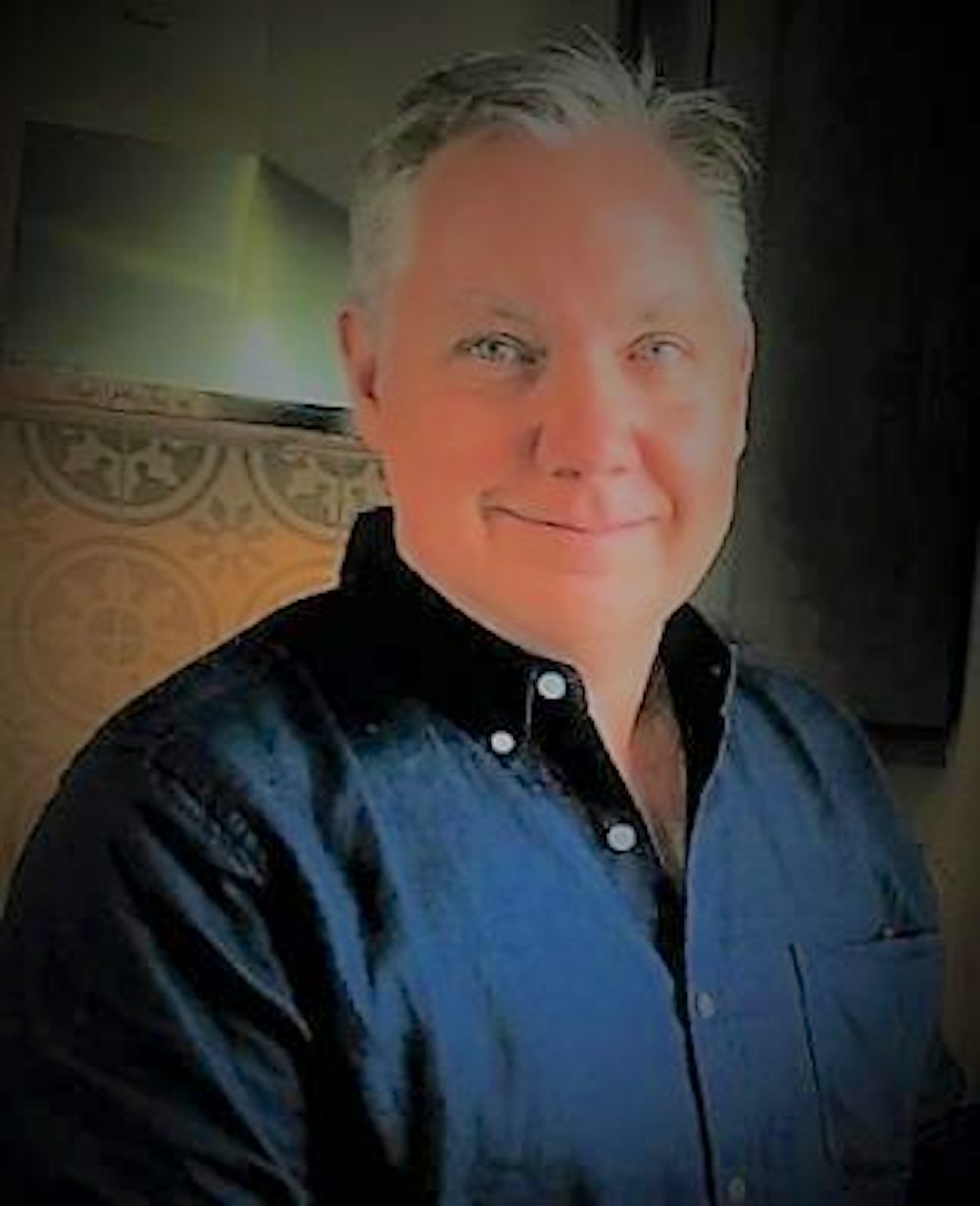 Mr. Wyer is the newly hired Senior Vice President of Investment Programs for Heifer Project International. Before joining HPI, Terry has had multiple senior level international development and investment roles in both the public and private sector. The main focus of Terry's work has been on facilitating finance and investment into local communities for development outcomes. With over 25 years of international experience, he has focused globally on public and private sector engagement and development initiatives to catalyze the potential of the private sector as a driver of sustainable and inclusive economic growth. His experience includes fund and investment vehicle development, capital raising, financial institutional capacity building and investment facilitation through multiple channels.
Mr. Wyer is well versed in working with US and other international donors and financial sector partners such as the World Bank, IFC, EBRD, AfDB, the EU, ADB and other DFI's and regional development banks to aid delivery of capital through private sector engagement.
Mr. Wyer is also a regular speaker and international lecturer and is currently a Senior Associate at the Center for Strategic and International Studies in Washington DC (non-resident) and is a regular speaker on the international development and investment circuit.
Terry has lived in Cape Town, South Africa for the past 7 years and internationally for the past 25 years working both globally and regionally in diverse cultures such as Albania, Russia, Kazakhstan, Poland, Austria, Indonesia and South Africa. Terry speaks Russian and Polish with English being native. He has worked and lived in North America, Europe, Asia, Africa and Russia/Kazakhstan over his 25-year international career.
Patrina Eiffert, Executive Director, Power, Water, Internet (PWI) Global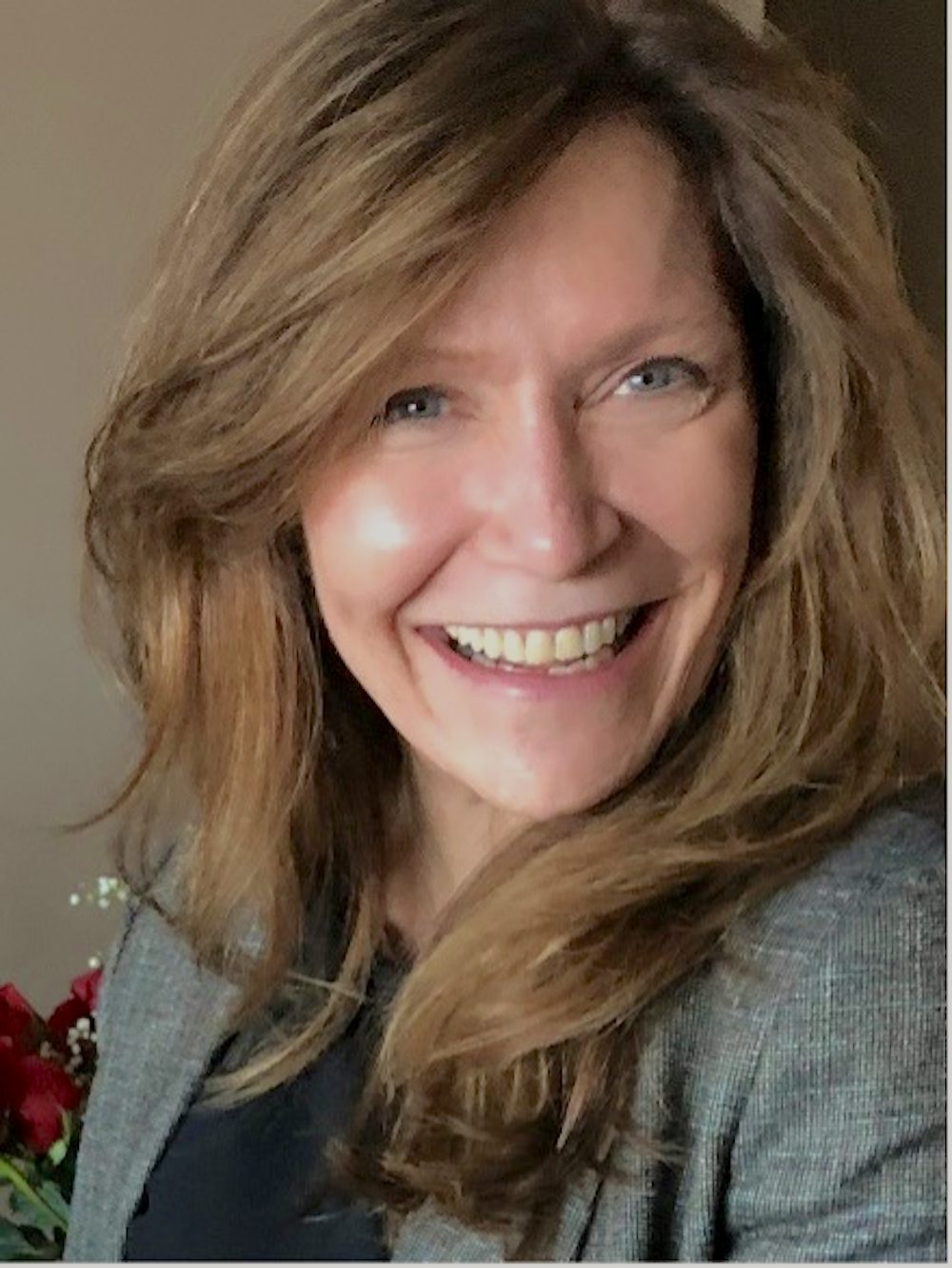 Patrina Eiffert joined Heifer International in 2021 as Executive Director, Power, Water, Internet (PWI) Global. She was previously with NRECA International, where she drove forward complex initiatives, engaging stakeholders and facilitating institutional and private sector partnerships. Much of her work at NRECA focused on rural electrification sponsored by clients such as USAID and World Bank.
Prior to NRECA International, she served as Senior Advisor to the Deputy Assistant Secretary of Defense, U.S. Army in the Pentagon's Office of Energy Initiatives, identifying strategies to increase energy resiliency at 163 U.S. Army bases with large-scale renewable energy generation as well as micro-grids and storage. At the National Renewable Energy Laboratory (NREL), she managed the successful implementation of a portfolio of over 2,000 federal, renewable energy projects including remote micro-grids and grid-connected systems on federal facilities for the U.S. Department of Energy. She also led the collaborative International Energy Agency (IEA) Taskforce with 16 countries focusing on strategies directed at overcoming prevailing financial and regulatory market barriers for solar energy over a five-year period.
Christy Moore, Senior Vice President of Marketing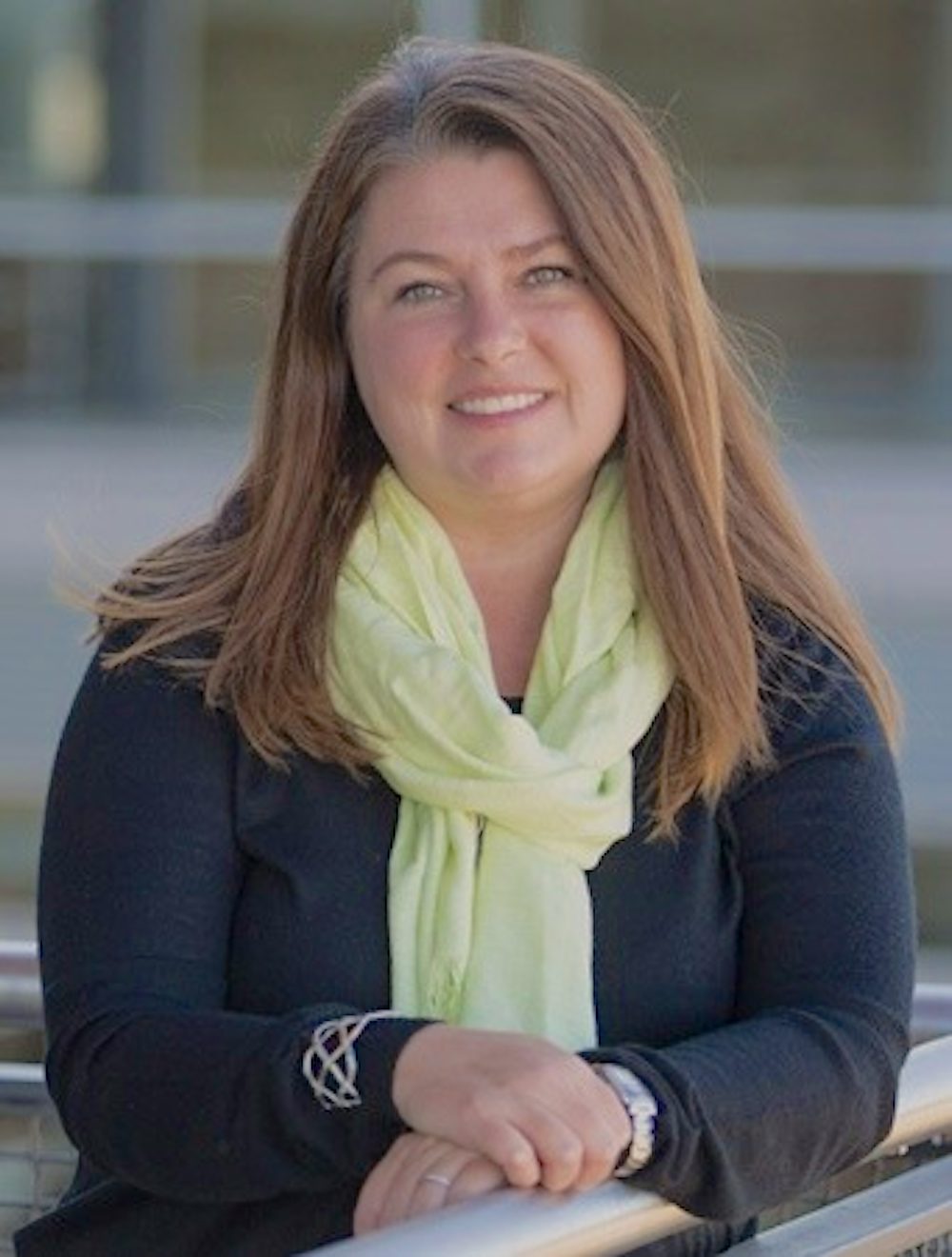 Christy Moore has worked with Heifer International since 1994. As Senior Vice President of Marketing, she has developed well-performing and sustainable fundraising programs, attracting new donors, retaining current donors and reactivating past donors, as well as increasing the number of monthly donors supporting Heifer's projects around the world and here in the U.S. She has risen through the ranks at Heifer International, is responsible for more than 70 percent of the organization's income and directs its mail, telemarketing, mass marketing, email marketing and digital marketing and engagement teams. Moore has won the Fundraising Success' Nonprofit Fundraising Star Award given by editors at Fundraising Success Magazine, she was named Top Women in Fundraising and her team was awarded the Nonprofit Organization of the Year Award by the Direct Marketing Association (DMA).
Tracy Beene, Assistant to the CEO and Board Liaison / Executive Office Manager