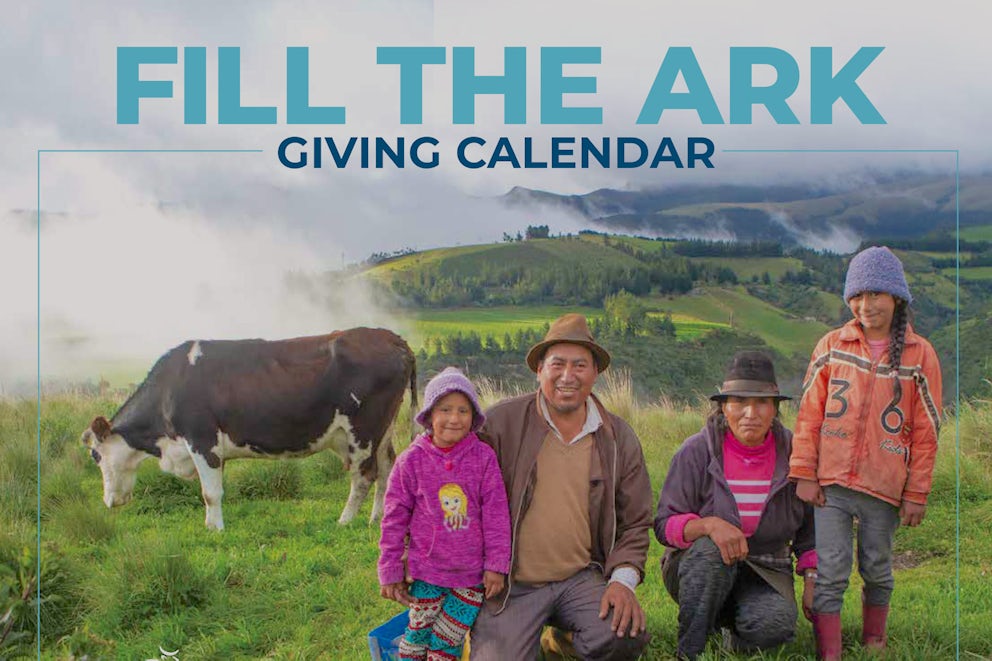 Fill the Ark
Four-Week Family Devotional Calendar
This family devotional uses a four-week calendar to bring families together to focus on gratitude for our blessings and generous giving to our neighbors in need. Appropriate for any time of the year, this calendar is especially meaningful as an Advent activity or a Lenten reflection.
DOWNLOAD THE CALENDAR OR HAVE IT SHIPPED TO YOU
Please fill out the following form to receive an email with your free resources.
This site is protected by reCAPTCHA and the Google Privacy Policy and Terms of Service apply.
Resource Overview
Each day of this four-week calendar includes information about our work to end hunger and poverty in communities around the world. There is also a daily giving challenge to help guide families and faith communities to raise funds that will help lift families from poverty to self-reliance.
This giving calendar is perfect way for families to reflect on their blessings and focus on generosity during Advent, Lent or any time of year.
Download contains a 11" x 8.5" calendar