Give the Gift of a Community Animal Health Worker Kit
Give a woman the education and materials needed to keep all the animals in her community safe and healthy. Thanks to Heifer, Kamala Poudel has what she needs to do just that. Make a difference for a community like hers.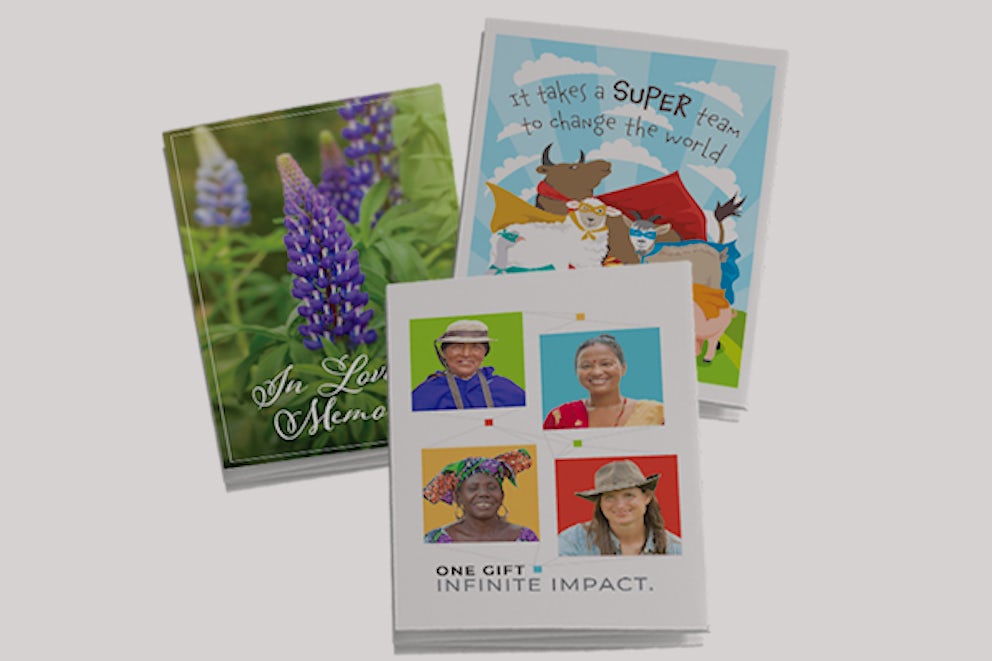 Are you giving on behalf of someone?
When you donate a gift in honor of someone, we'll help you create a free honor card after your donation is complete. It's a great way to let your family and friends know about the impact of the gift you made in their name.