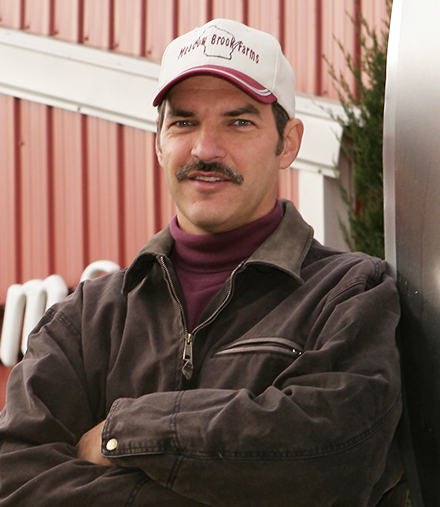 Pete Kappelman, a fourth-generation dairy farmer from Two Rivers, Wisconsin, has been elected to an at-large position of the Board of Directors of Heifer International, an international development organization whose mission is to end hunger and poverty.
Kappelman, co-owner of Meadow Brook Dairy Farms, LLC, is current Chairman of the Board of Land O'Lakes, Inc. Kappelman joined the Land O'Lakes Board of Directors in 1995 and served as Board Secretary and First Vice Chairman before being elected Chairman in 2004.
Land O'Lakes has been a farmer-owned cooperative for more than 90 years, and is the nation's second largest co-op and a leading marketer of dairy-based consumer, foodservice and food-ingredient products across the U.S. In addition, the co-op provides an extensive line of agricultural supplies (animal feed, seed, and crop protection products) and services.
Kappelman also serves on the National Milk Producers Federation Board where he is serving as Chair of the International Trade Committee; he is also an Ag Policy Advisor to the Administration for USDA and USTR. Kappelman is a current Wisconsin Alumni Association board member and former board member of several organizations including the National Dairy Promotion and Research Board, the Board of the U.S. Dairy Export Council, the Professional Dairy Producers of Wisconsin, and the UW Center for Dairy Profitability.
Kappelman farms in partnership with his wife Shellie. They milk 450 registered Holstein and Brown Swiss with their family and were Wisconsin's 1995 Dairy Farm Family of the Year. Kappelman received a Bachelor of Science in Agriculture from the University of Wisconsin at Madison.
Heifer International's Board of Directors is comprised of 19 members of diverse backgrounds in the business, agriculture, academic, faith-based and private sectors.
About Heifer International:
Heifer's mission is to end hunger and poverty while caring for the Earth. For 70 years, Heifer International has provided livestock and environmentally sound agricultural training to improve the lives of those who struggle daily for reliable sources of food and income. Heifer is currently working in more than 30 countries, including the United States, to help families and communities become more self-reliant. For more information, visit www.heifer.org, read our blog, follow us on Facebook or Twitter, or call 1-888-5HUNGER (888-548-6437).