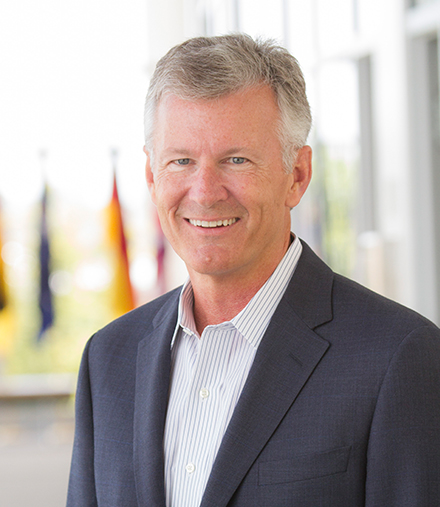 Jerry C. Jones, Chief Ethics and Legal Officer, Executive Vice President for Acxiom Corporation, has been elected to an at-large position of the Board of Directors of Heifer International, an international development organization whose mission is to end hunger and poverty.
Jones, a member of the Acxiom Executive Committee, is responsible for the Acxiom legal and privacy teams, leads the strategy and execution of mergers and alliances, and assists in other strategic initiatives. Jones developed the strategy and led the Acxiom expansion efforts in Australia, Japan, China, Europe, Brazil, Kingdom of Saudi Arabia and United Arab Emirates. He has also played a significant role in moving the company into digital and interactive marketing services. He led the successful acquisition of two public companies, one in the United States and the other in France; in 2010 he assumed the responsibility for the operations of Acxiom in the Middle East and North Africa region.
Jones joined Acxiom as an officer in 1999 from the Rose Law Firm located in Little Rock, Arkansas, where he specialized in problem solving and business litigation for 19 years, representing a broad range of business interests. While at Rose, Jones represented a large number of Arkansas-based companies including Tyson Foods, Wal-Mart, Stephens Inc., Acxiom, Systematics, Worthen Bank and Alltel. In the course of his practice, he led trial teams that secured some of the most significant verdicts in Arkansas history.
Jones is a member of the board of directors of Agilysys, Inc.; a former member of the Board of Directors of Entrust, Inc; a past Chairman of the Arkansas Virtual Academy and a founding member of what became Children's Education Opportunity ("CEO") Arkansas; a member of the Board of Visitors of the University of Arkansas Little Rock and currently chairs FASTER (Fast Access for Students, Teachers & Economic Results) Arkansas.
In addition to his work in education, Jones has served his community by chairing multiple fundraising events and has served in various industry-wide roles, including the Mailing Industry Task Force and the Board of the Consumer Data Industry Association.
In 2011, Jones co-founded UhireUS, which sought to spur companies in America to move the economy forward with a "Just Hire One" unemployed person campaign. In 2012, he set the program, Harnessing 21st Century Solutions: A Focus on Women, and was responsible for bringing the annual meeting of the Club de Madrid, an organization comprised of 93 former heads of state of 65 democracies to the Clinton Presidential Center. He presently serves as a Special Advisor to the Club de Madrid.
Jones holds a degree in public administration and a juris doctorate degree from the University of Arkansas.
In addition to Jones, Heifer elected the following to the board: Andrew Bartlett, of Kentucky, as a Covenant Agency Director representing the Presbyterian Hunger Program; Nikolaus Hutter, from Toniic Europe in Vienna, Austria; Pete Kappelman, dairy farmer from Two Rivers, Wisconsin, co-owner of Meadow Brook Dairy Farms, LLC; and Esther Cohen, Covenant Agency Committee member, of New Jersey, chief operating officer for Episcopal Church.
Heifer International's Board of Directors is comprised of 19 members of diverse backgrounds in the business, agriculture, academic, faith-based and private sectors.
About Heifer International:
Heifer's mission is to end hunger and poverty while caring for the Earth. For 70 years, Heifer International has provided livestock and environmentally sound agricultural training to improve the lives of those who struggle daily for reliable sources of food and income. Heifer is currently working in more than 30 countries, including the United States, to help families and communities become more self-reliant. For more information, visit www.heifer.org, read our blog, follow us on Facebook or Twitter, or call 1-888-5HUNGER (888-548-6437).