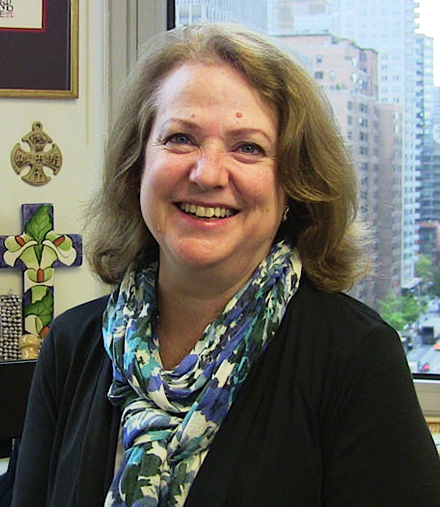 Esther Cohen, the chief operating officer for Episcopal Relief & Development, the international humanitarian agency of the Episcopal Church, was recently named to the Board of Directors of Heifer International, an international development organization whose mission is to end hunger and poverty.
Cohen brings over 20 years of non-profit and sustainable development work experience to the Heifer Board. As the COO for Episcopal Relief & Development, Cohen holds responsibility for the oversight of finance, administration, human resource, information technology, marketing and communications, and fundraising through direct response marketing.
Since joining Episcopal Relief & Development, Cohen has managed the growth of the annual budget from $9 million to $23 million and directed organizational expansion to support 50 staff members in the U.S. and overseas.
Esther received a B.A. from Dartmouth College and an M.F.A. in Arts Administration from Columbia University.
Heifer International's Board of Directors is comprised of 19 members of diverse backgrounds in the business, agriculture, academic, faith-based and private sectors.
About Heifer International:
Heifer's mission is to end hunger and poverty while caring for the Earth. For 70 years, Heifer International has provided livestock and environmentally sound agricultural training to improve the lives of those who struggle daily for reliable sources of food and income. Heifer is currently working in more than 30 countries, including the United States, to help families and communities become more self-reliant. For more information, visit www.heifer.org, read our blog, follow us on Facebook or Twitter, or call 1-888-5HUNGER (888-548-6437).