Explore This Section
Corporate Partners
Our Corporate Partners Help Millions of People around the World
See how our partnerships are making an impact to help end hunger and poverty. Find out more about becoming a partner.
Keurig Green Mountain, Inc.'s long-term support has facilitated expansion of project work in Guatemala, Honduras, Mexico, Nicaragua and Peru, with a focus on addressing the challenges of los meses flacos or, "the thin months", when income from the coffee harvest is depleted. Families that were once completely dependent on coffee for income are finding new ways to feed themselves and improve their quality of life.
Elanco and Heifer believe healthy people and animals promote a healthy, hopeful future. Thanks to the generous support of Elanco and its employees, 2,100 families in Lampung, Indonesia have been provided with the support to permanently lift themselves out of hunger and poverty. Currently Elanco is bringing the same support to over 7,200 families in the Copperbelt region of Zambia and Heibei Province in China.
Danone Group and Heifer International have partnered to unite communities and support dairy cooperatives in Ukraine – seeking to increase income and improve quality of life for rural farm families in this struggling region.
The Farm Journal Agricultural Foundation's "Farmers Feeding the World" campaign aims to use the generosity, willpower and expertise of American agriculture to address world hunger. The Foundation, formed by Farm Journal Media, will bring together agriculture and consumers. Funds raised will be donated to organizations working toward solutions.
Zynga has teamed up with Heifer International to make the world a better place through games. Through the Oh, What Fun! Give Until the Cows Come Home campaign, players were able to support and contribute to Heifer International's work in Malawi and the United States through the purchase of virtual goods in their favorite Zynga games. Now giving is as easy as playing the game!
With a strong commitment to social advocacy, Garnet Hill asked its customers in 2009 what charitable initiative they'd choose to support. The resounding plea to help end world hunger led the clothing and home decor company to become a strong supporter of Heifer's domestic and international efforts.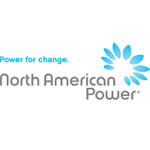 Through their Mission to Millions program, retail energy supplier North American Power, recently named one of Forbes 100 Most Promising Companies, puts the power of giving into the hands of their customers. When customers enroll through any of their clean energy products, they can select Heifer International from a featured list of partners, and North American Power will donate $1 on their behalf every month.
Through the inspiration of CEO Howard Schultz, Starbucks and their employees rallied together to provide heifers for a new project in coffee-growing communities of Rwanda.
Dr. Hauschka Skin Care shares Heifer International's commitment to improving the health and welfare of people and the earth. Dr.Hauschka embraces a holistic approach to improving livelihoods through their support of sustainable agriculture and self-empowerment in Heifer projects in Brazil.
Novus International is supporting Heifer's work through an innovative five year project to improve the livelihoods of rural, smallholder farmer households in the Mekong Delta, Vietnam. Heifer International's strength in community-level development, complemented by Novus's commitment to sustainably improve the health and nutrition of local households, offers farmers practical training towards improving animal health, maximizing productivity and strengthening local feed resources.
Media Networks, Inc., the multimedia targeted marketing division of Time, Inc., provides remarkable exposure to Heifer by sharing Heifer's message in their prestigious national news magazines. Through MNI's support, Heifer's story is reaching significant audiences of Time, Newsweek and Sports Illustrated, nationwide.
Savannah Bee Company has sourced honey from Heifer-supported community beekeeping projects in Honduras. Consumer support of the "Peace Honey" line has directly benefited families in these honey producing communities.
Alpha Kappa Alpha Sorority, established and incorporated by African American college women, has selected Heifer International as one of its charities of choice during the term of International President, Carolyn House Stewart. Supporting the platform of "Global Leadership Through Timeless Service" Stewart will rally AKA's 260,000 members in the effort to raise awareness of and funds for the work of Heifer International in Kenya and Ecuador.
The General Federation of Women's Clubs is dedicated to community improvement by enhancing the lives of others through volunteer service and has selected Heifer International as a partner in the area of international outreach. The goal of this program area is to affect change for our global friends in communities around the world through advocacy, education and action. Reflecting the motto "Unity in Diversity", GFWC's members in thousands of communities across the United States and around the world are encouraged and resourced to raise awareness and funds in their local communities to support Heifer's work.