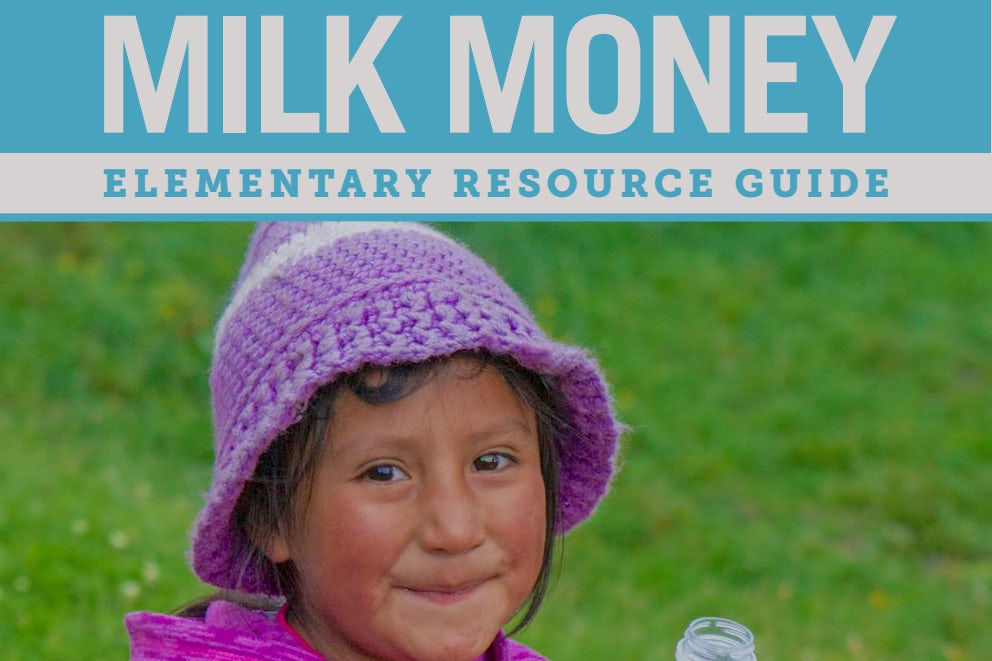 ELEMENTARY RESOURCE GUIDE
A tool to help teach your students about the Milk Money program.
The Milk Money program is a fundraiser that invites young participants to work together to help students in Heifer's Tanzania School Milk Program. For many years, our focus in Tanzania has been on increasing the amount of milk produced by farmers in small farms. In this project, we are working with farmers and dairy producers to process the milk and package it for students.
Please fill out the following form to receive an email with your free resources.