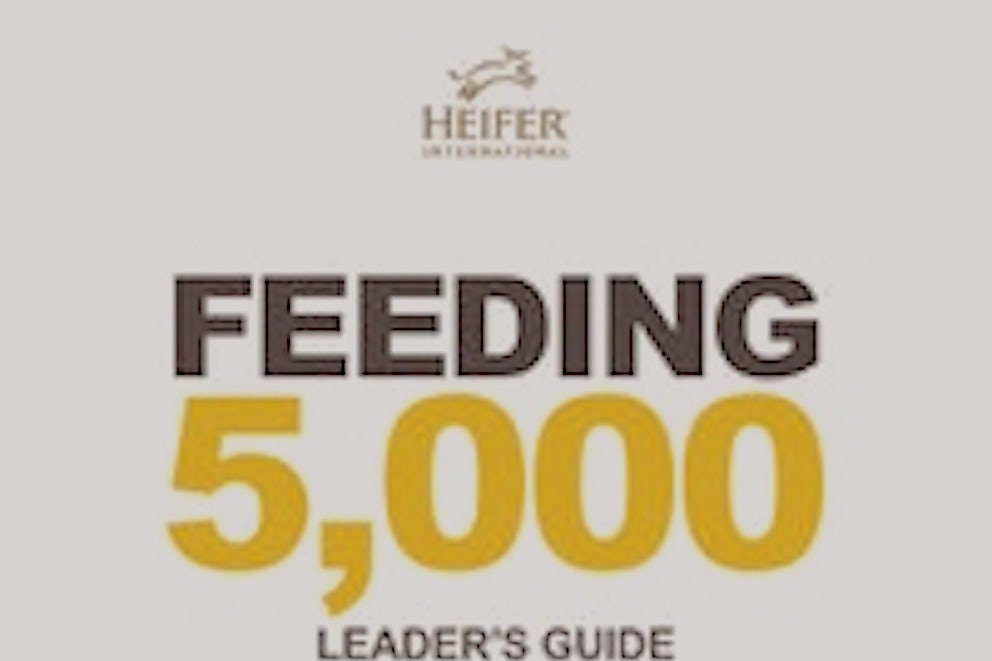 Feeding 5,000 Leader's guide
Feeding 5,000 provides engaging and fun workshops in art, drama, games, and storytelling, among others. Participants learn about aspects of the Christian call to action and the connections to Heifer the activities in the various workshops.
Ready to get started?
Please fill out the following form to receive an email with your free resources.
Resource Overview
The workshops are a great fit for Sunday school, midweek programs or Vacation Bible School. As with all Heifer resources, our guides are flexible so you can organize it to best fit your congregation's needs.