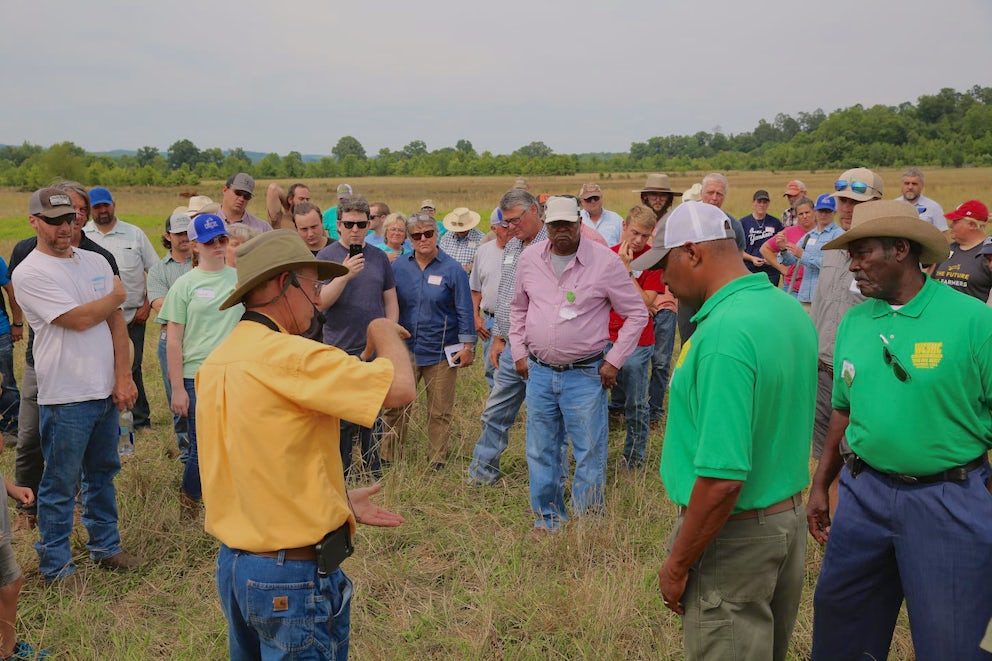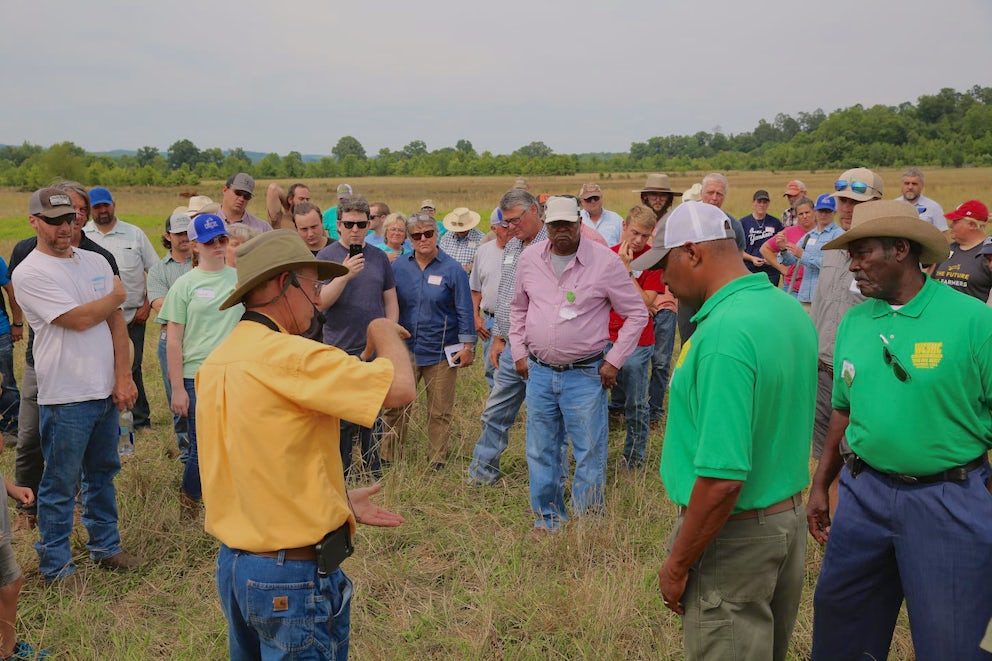 Learn more about our core values and how they inform what we do.
Regenerative Agriculture

We believe the best way to ensure our food supply for years to come is by employing agriculture methods that regenerate farmland and restore the environment to its optimal capacity. By applying regenerative farming methods, we can ensure our food supply is sustainable. Heifer Ranch practices these methods and teaches them to small-scale farmers, mirroring the work in our projects around the world.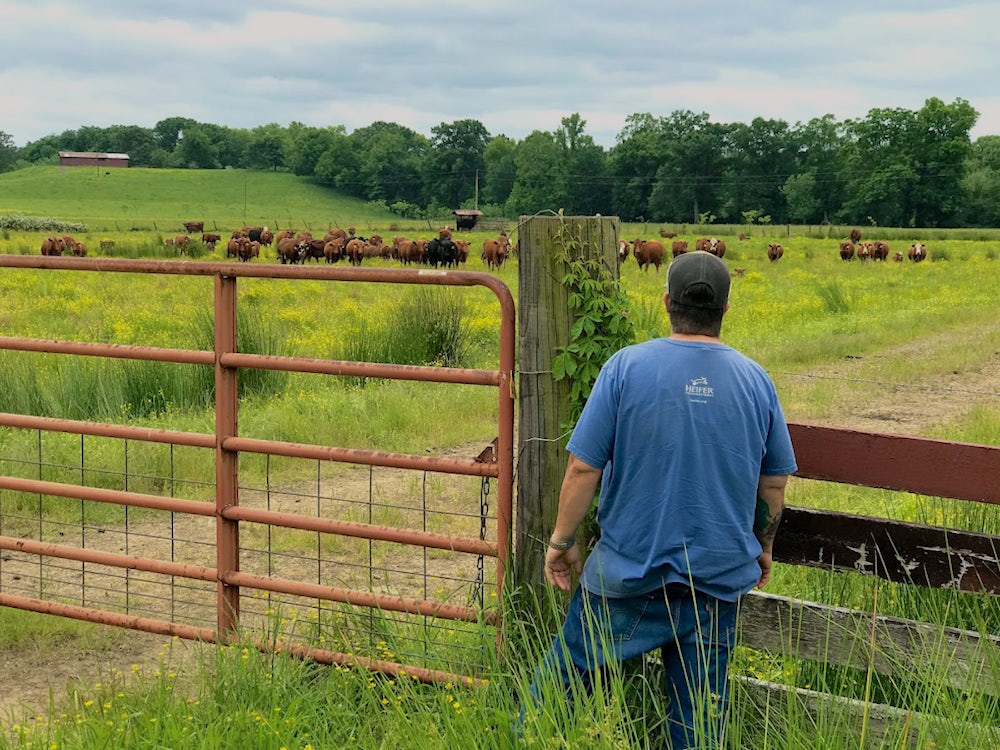 Regenerative agriculture methods conserve and rehabilitate depleted farmland through a variety of techniques and are geared toward specific outcomes.
Every farmer that sells their products through Grass Roots Farmers' Cooperative is required to practice regenerative farming techniques. Because regeneratively and humanely raised meat is a valuable product in increasingly high demand, our commitment to ecologically and ethically sound farming ensures farmers receive fair prices for the high-quality food they produce, equipping them to earn living wages from their farm.
Soil Health

Holistically managed rotational grazing of livestock, practicing no or low-till pasture management, cover-cropping and planting a diverse array of forage year-round produces fertile soil that absorbs water and draws down atmospheric carbon.
Biodiversity

Reversing the detrimental effects of monoculture by improving soil health, practicing multi-species vegetable and livestock production, and intentionally increasing water availability creates a wildlife habitat that attracts diverse, vibrant propagated and wild species of plants, animals, birds and insects.
Improved Water Cycles

Aerating and increasing soil health, encouraging perennial root growth, and creating buffer zones decrease nutrient run off and enable the ground to absorb increased rainwater, leading to a return of natural water cycles.
Holistic Management

By looking at the entire farm and the community where it lies as one interconnected organism, business, farming and social practices can be molded to benefit the land, people, plants and animals in a symbiotic way, leading to an overall increase of health and wellness for all.
Visit our training page to learn more about the educational opportunities offered by Heifer USA.
Farming Profitably


Climate change, policy and low prices are a few of the reasons why millions of small-scale farmers in the U.S. struggle to support their families. Our vision is to create an environment where localized food systems and small-scale farmers can thrive.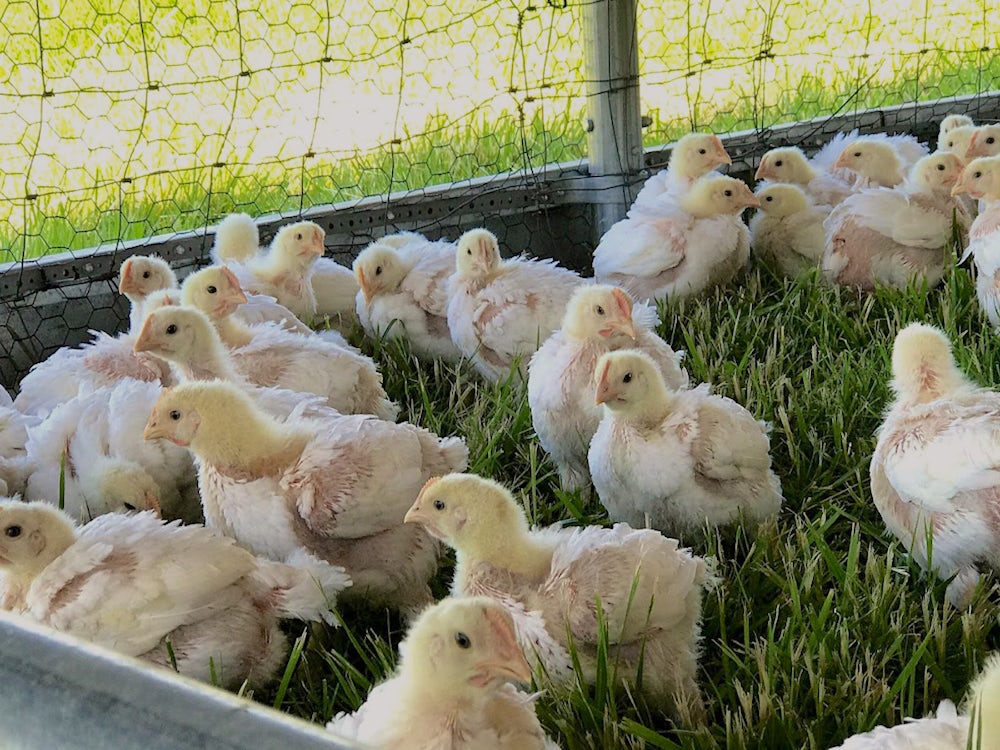 For decades, farmers have been forced off their land as the cost of living has risen and incomes have dropped. Add to that the amount of time that is required to run a business, and the result is a job that is exceptionally challenging —physically, mentally and economically. Younger generations have been unable or unwilling to take over family farms, and as a result, we have seen the average age of farmers rise to 57.
The goal of Heifer USA is to create a food-system that works in support of small-scale farmers. By connecting with Grass Roots Farmers' Cooperative, the farmers who work with Heifer USA are given a reliable market for their goods and are guaranteed a fair price. Heifer USA farmers can also sell to other markets to increase their profits, but can depend on the income from the co-op. By training farmers in how to profitably grow livestock and produce in regenerative systems, Heifer USA is showing farmers and consumers that farming can be a profitable and fulfilling career.
Rural Development


Since the 1990s we have seen countless family farms sold, and with them, millions of job losses in rural areas. Heifer USA works to reverse that cycle.
In recent decades, the population of rural America has been in decline. As farms have closed and other jobs have evaporated or relocated, schools, businesses and even food stores have gone with them— leaving poverty in their wake. Heifer USA believes building localized food-systems that support small-scale farmers and agricultural entrepreneurs, who in turn create well-paying jobs can reverse that trend. By encouraging new farmers and helping experienced farmers shift to a more profitable model, we are working to rebuild thriving rural communities.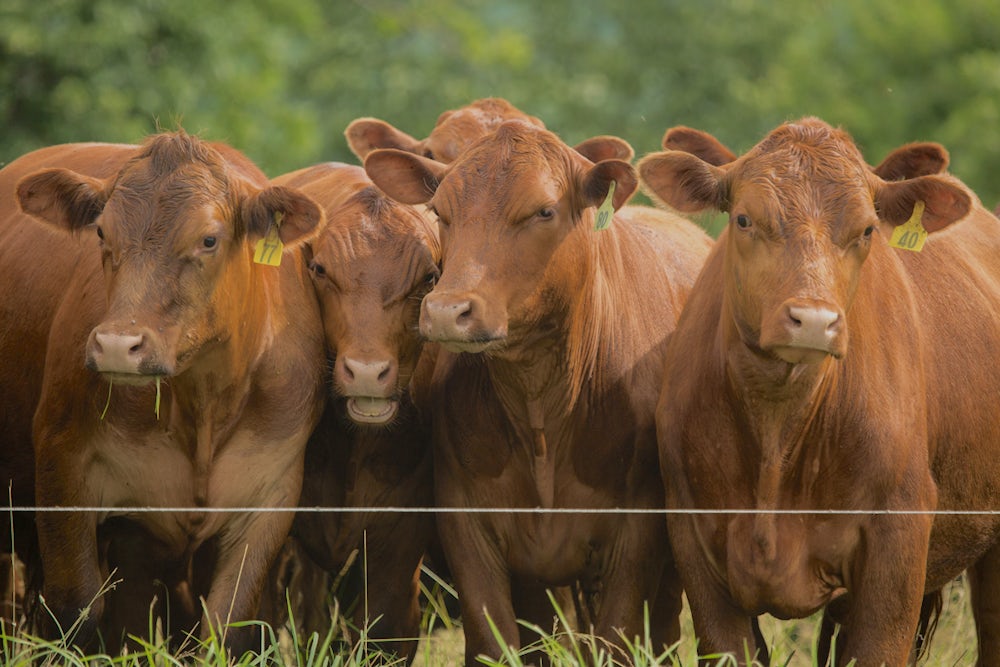 Our partners, Grass Roots Farmers' Cooperative, and Cypress Valley Meat Company are also doing their part to provide well-paying jobs in rural areas. Cypress Valley employs approximately 90 workers and is looking to expand so more families and communities benefit.
Small farmers have always been at the heart of the American rural economy. For too long, their livelihoods have been at risk, which has driven entire regions into economic downturn. Our model is designed to reverse that trend and give rural America a chance to revive itself.


Inclusion & Diversity
Systemic racism in the U.S. has driven inequality and exclusion from the agriculture sector for Black, Indigenous, and other farmers of color. Farmers of color are at a disadvantage, and U.S. agriculture continues to be severely segregated. Systemic racism has led to a highly unequal distribution of agricultural land, access and representation. Approximately 98% of the arable land in the United States is owned by white Americans.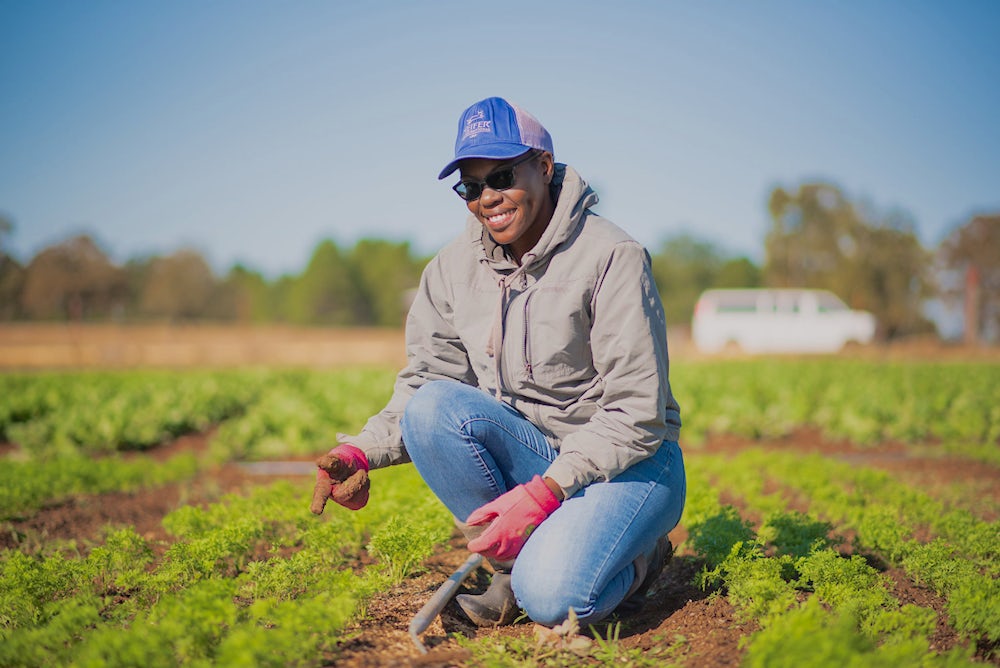 While we can't right past wrongs, we have designed our work to actively seeking out and introducing farmers of color to our trainings and co-operative business model The Heifer USA team is also completing trainings and consultations in how to best promote and achieve diversity and inclusion, looking to question its own operations, assumptions and methods to ensure that they are doing everything in their power to be an actively anti-racist organization working to create just food systems. Ultimately, we hope to narrow the racial gap within the agricultural sector.
Click here to find a list of Black-led organizations working on racial justice in agriculture.
Food Security & Access
We believe that food security is a human right, which is why Heifer has worked to end poverty and hunger for more than 75 years.
We are working to change the face of food systems in America. When we train small-scale farmers and connect them to profitable markets, we are forming a model of a functional, localized, direct-to-consumer food system that benefits the customers, the farmers and the Earth.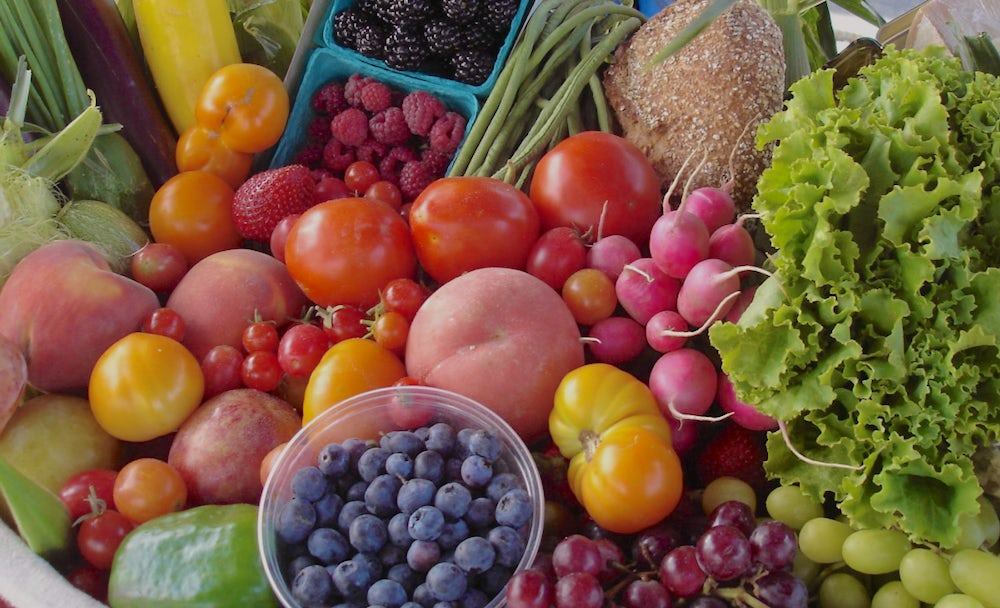 While Heifer USA and our partners have participated in COVID-19 food relief efforts and donate nutritious produce and pasture-raised meats whenever possible, our work with farmers remains our focus. We know the need for food assistance is ongoing and we are grateful to the organizations who provide aid to food-insecure families across the county.
If you are seeking a food pantry or other food assistance, or would like to get involved in your community, please explore the links below to organizations who work to ensure that all Americans have enough to eat.