Editor's Note: This story was written by Zannia Romero, a volunteer for Heifer Peru
In the community of Franco, in the province of Morropón, Miguel Céspedes collects the last of the bananas that survived the heavy rains from his plantation. His family has 4 hectares of banana crops, but plants and fruits have been severely damaged by the floods caused by El Niño.
"You can see how my plantations are," said Céspedes. "Everything is flooded with water and mud, and they are dying. Maybe I can manage to recover some seeds from it to start again, once the rain over."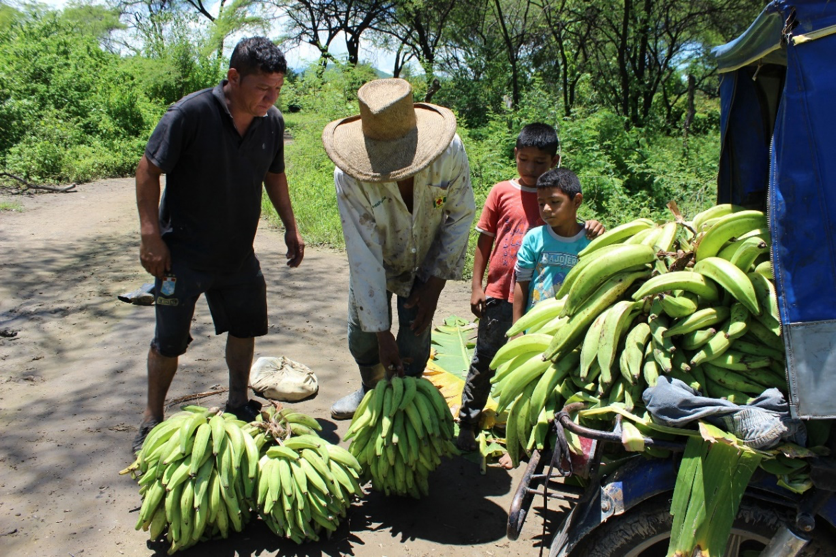 Céspedes is aware that in the field, campesinos must embrace diversity in order to generate more resources, so he started beekeeping. But that activity has been affected by the rains.
"I had seven beehives, but the Piura river took six of them," he said. "I could only rescue one, the one I hope will help me to recover what I had."
Additionally, due to the intense rains, there is no flower nectar, and the bees have nothing to eat.
Despite the adversity, Céspedes is determined to move forward.
"What I have left is to start over," he said. "In the case of bees, I must see how to look for food because the trees are not flowering yet. The same with agriculture, we must start over, practically from zero, but what are you going to do?"

In response, Heifer Peru is supporting 1,000 families in the Piura region to reestablish their beehives, crops and livestock. We are also helping repair homes, prevent the spread of disease and provide access to potable water.
There are many stories just like Céspedes' in this part of Peru, stories of families that have lost their sources of income. Please consider making a donation to our disaster rehabilitation fund to help farmers like Céspedes and others affected by natural disasters.