It's been nearly four months since a massive earthquake and thousands of aftershocks shook Nepal. We have provided a steady stream of updates from the country so that you know how your funds have gone to help the project participants affected by the quakes. Still, we wanted to give you a look at what is happening now that we've shifted from relief to recovery and rehabilitation.

In the immediate aftermath of the April 25 earthquake, Heifer Nepal, in coordination with the District Disaster Relief Committees, provided temporary shelter supplies to 22,714 needy families in 97 Village Development Committees (VDCs) in 13 districts. We distributed 20,210 tarpaulins, 40,672 blankets, 220 mattress rolls and 32 rolls of plastic sheets as immediate relief.
Thanks to our donors, many of which include our blog readers, families have been able to begin the rebuilding process. At the conclusion of our relief efforts at the end of June, Heifer shifted to providing help with long-term recovery. That includes providing communities with the resources to: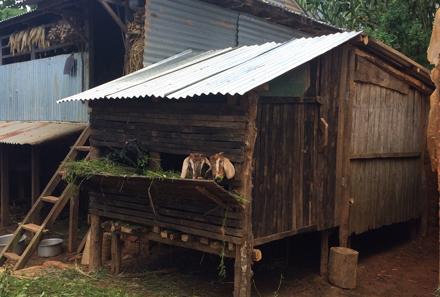 Reconstruct thousands of animal sheds destroyed by the earthquake
Devise new storage bins, cellars and other means to safeguard food supplies
Purchase fertilizer and other materials so farmers can get back to planting their fields
Restore backyard poultry and egg projects, in many cases replacing chickens that perished in the disaster and its aftermath
Purchase healthy goats for the families best able to care for them and school supplies for children eager to get back to class
Provide vaccination, deworming and other essential animal health care
We expect the recovery phase in Nepal to take many months, after which an even longer rehabilitation effort will begin.
This work is also happening alongside other efforts to provide families access to vaccines, dewormings and other healthcare for their animals. Approximately 180 Heifer-trained community animal health workers, eight veterinarians and vet technicians will travel to the districts to provide necessary veterinary services.

We will continue to update you on the recovery process that thousands of our families are facing. Thank you for your incredible support of our efforts to help Nepal rebuild.