Last week we decided on a whim to enter The Nonprofit Times selfie contest. We have such great photographs of our farmers and our work around the world, but we had to put out a call to our staff in the field for "selfies" that communicated our mission.

The rules were pretty easy: "Take a selfie of work being done that includes mission-related topics. Be creative. Be funny. Photo bomb. Communicate a story. Email that image to contest@nptimes.com and be sure to include your contact information."
And boy did we ever get some great entries.
But the best news was that the photo of our Communications and Networking Officer in China, Tony, was selected as a finalist. Here's what we submitted as a caption for his photo: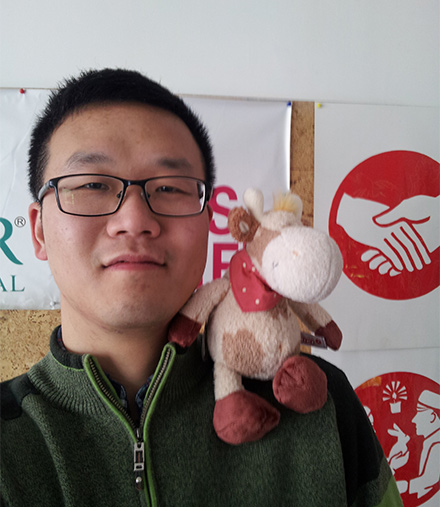 "This photo features Tony with a toy cow, representing one of the many animals Heifer International gifts to farmers all over the world so that they may increase their income, improve their nutrition and achieve self-sufficiency through sustainable farming techniques. Since Tony wasn't in the field at the time of this request for a selfie, he provided a creative alternate."

So, let's help get Tony and Heifer to the top! Go vote for Tony's selfie. If we win, the photo will be included in a feature story in The NonProfit Times early next year and the phone-tographer will win a $100 American Express gift card.

And tell us if you voted over on Twitter @Heifer. Remember to use the hashtag #NPTSelfie.