In addition to being a reliable source of milk and protein for Heifer farmers suffering from severe drought in Africa, camels also have many other helpful and interesting qualities.
They have been a means of transportation for thousands of years.

Camels are very expressive, making a variety of groans and bellows. A camel's voice was even used to voice the character of Chewbacca in the Star Wars movies.

They're also known for spitting on people as a defense tactic when they feel threatened.
In Heifer projects, they are helpful in carrying water long distances.
They can be up to 7.5 feet tall, typically weigh 660 to 1,520 pounds at adulthood and can carry up to 500 pounds of cargo on their backs.
Order a camel today to honor the groaners and spitters in your life. And look for other unique gifts in The Most Important Gift Catalog in the World, arriving in mailboxes soon.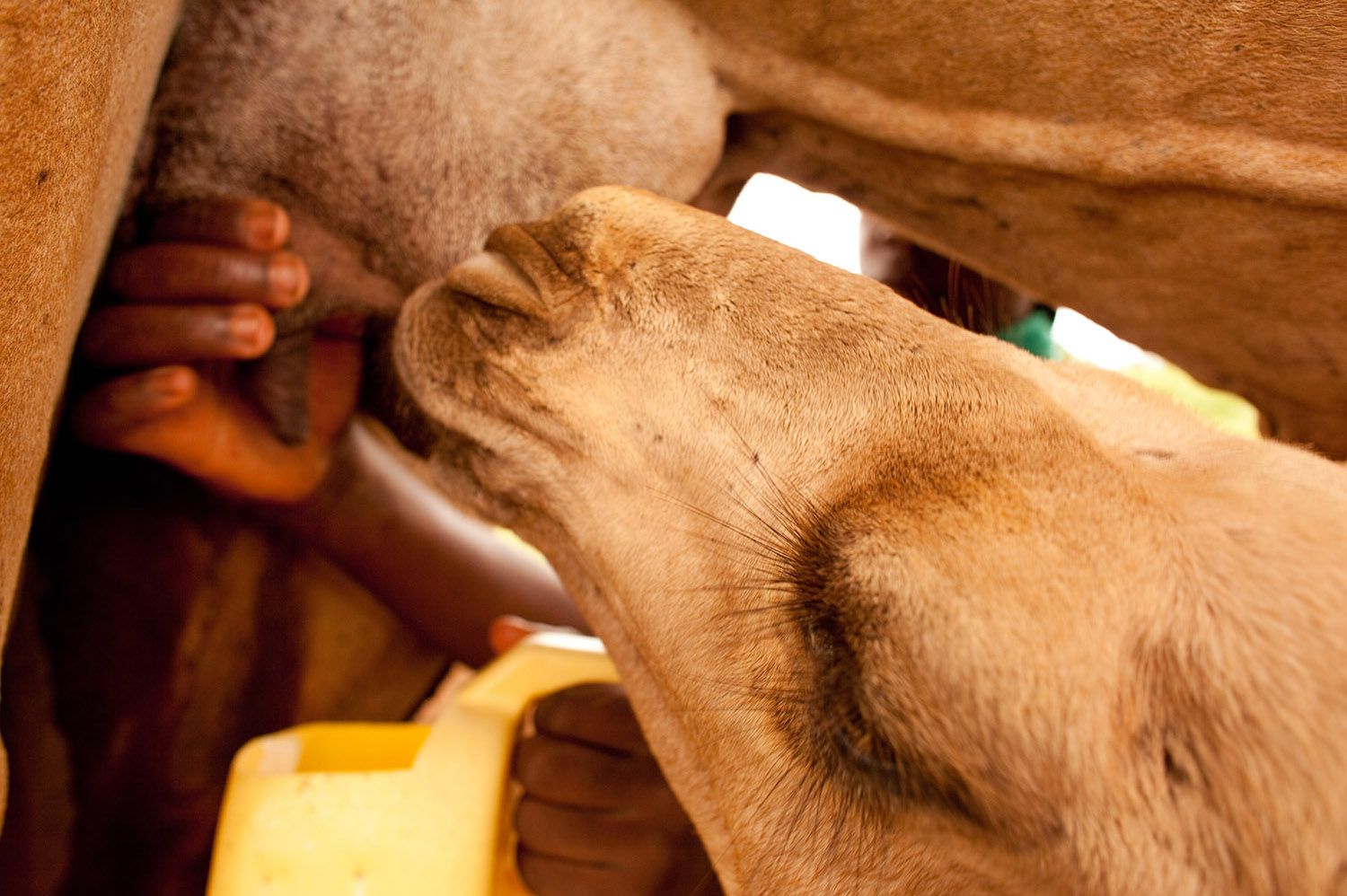 In Kenya, the Samburu Camel Project is serious business, supporting the pastoralist way of life by reducing the vulnerability of women during the dry season. For years, women, children and the elderly in Samburu would suffer when men migrated with their cattle and goats in search of water and pasture. But the Heifer camels offer the women of this semi-nomadic community a drought-resistant source of food and income during lean times by providing nutritious milk even during drought.
Read more about Heifer's camel projects in Kenya in the latest issue of World Ark magazine.

Sources: Heifer International, livescience.com