Surfing the web, looking for Cyber Monday deals? Shop Heifer International's Gift Catalog instead, and let your boss catch you browsing for a gift that gives back!
Our Cyber Monday Recommendation: Pigs!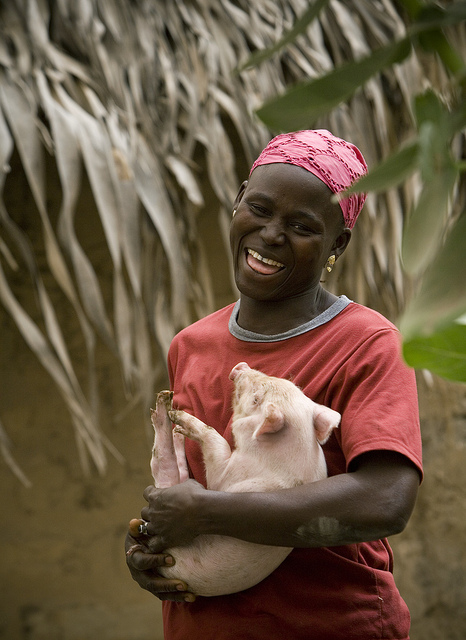 Pigs are the perfect, most interest-bearing "living savings accounts" for struggling families. They provide a valuable source of protein, income from selling offspring, and manure to nourish crops and soil.
Did you know?
Pigs can have up to 16 piglets in a litter.
Piglets usually double their birth weight in just one week.
Pigs thrive on crop and garden waste, saving fodder land and income.
This post is part of our What to Give series, where we're helping you choose the best Heifer gift for your loved ones. Read previous What to Give posts here, and subscribe to the What to Give series here.
Still don't know what to give? Check out our entire online Gift Catalog.