Every Sunday we highlight some of the people who are funding our work creatively or helping us spread the word of our mission online. If you spot Heifer International while you're surfing the web or know of a fun or creative fundraising effort, please share it with us here in the comments.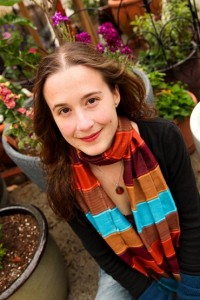 Thanks to Mother Moment for the blog post Caring Causes: Heifer International, which featrues an introduction to Sarah the Goat, our online interactive giving experience for children.
Singer/songwriter Kara McGraw is donating profits from her song, "Miss Comfortable," to Heifer International. Check out her music.
Sugar Valley Church of the Brethren youth group held a spaghetti and meatball dinner yesterday in Eastville, Pennsylvania, and accepted donations to benefit Heifer International.
Earth Diva's Blog has a very interesting post on fair trade and how it "alleviates poverty, and becomes a powerful, transformational force of good in struggling communities." In it she talks about Heifer International's model and its similarities to fair trade.
If you are in Virginia and find yourself pumpkin shopping, consider the 19th Annual Pumpkin Sale at Immanuel Church-on-the-Hill, from 9 a.m.-8 p.m. daily Oct. 7-31. The sale benefits many of Alexandria's charities and international charities including Heifer International and the Haiti Micah Project.
The Caldwell Retired Teachers Association in Saline County, Arkansas, are organizing a fundraiser for Heifer International as a memorial for Alice Glover, a former 2nd grade teacher at Caldwell Elementary School who died in May. The money collected will be presented on Nov. 20 at the school gym.
We've discovered another author who is giving proceeds from each book sale to Heifer. Read this blogger's review of the book, Thorn, by Intisar Khanani.