Yesterday I shared with you how important community development is to true economic development in impoverished communities. Today, I want to share the importance of measuring impact in ensuring Heifer International's efforts around the world are working.
At Heifer, impact is essential to prove the progress and transformation we promise to donors, and also necessary to show funders such as the Bill & Melinda Gates Foundation and the World Bank the change they are making possible. For that we track data points such as nutrition, access to water, income, diet, and productive capacity—global baseline indicators. It gives us the ability not only to report out on improvements, but also to adapt in a very dynamic world.
Today we don't have the luxury of waiting—our families don't have the luxury of waiting—for data. Real life is real time, so we need the ability to see into what is happening in our projects at any given point in time and to adapt and adjust as needed.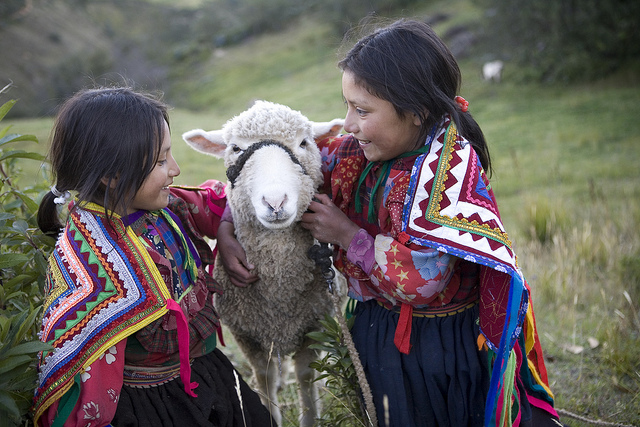 So serious is this for us that in 2005 we contracted with evaluators from Western Michigan University to conduct thorough explorations of our work. The researchers visited 140 Heifer projects in 20 countries and interviewed 5,000 Heifer program participants, measuring accountability and transparency, community spirit, gender equity, training, diets, incomes, the health and care of livestock and environment.
Post review, Western Michigan University evaluators reported that, "It is beyond doubt that in all 20 of the countries we have examined, Heifer has brought large overall benefits to very large numbers of low income rural families." Those benefits were all products of the collective impact we talk about, the cross-sector cooperation and collaboration.
Our monitoring and evaluation efforts have also been recently highlighted in a Hilton Laureate Sourcebook, along with work by Operation Smile, Partners in Health and Women for Women. Knowledge centers such as these are key for all of us as we move forward, for just as important as the agricultural focus is a need to utilize new and promising technology into our work—all our work.
Technology isn't just a timesaver or a money-saver; it's proving that its most important role is fast becoming a lifesaver, as we saw in Haiti and China after earthquakes and Uganda after mudslides. Internet access, web-based applications, smart cell phone networks, radios, even digital cameras are all important tools for our future and that of the smallholder farmer.
All of this reflects Norman Borlaug's legacy. He was a pioneer of the power of public-private partnerships, of the importance of education and training, of blending holistic solutions with science to create sustainable solutions for a hungry world. He created the primer we all use in one way or another to enable families here and everywhere to feed themselves, and to do it in a way that improves, not demeans, the planet.
Norman Borlaug said two things that stand out for me personally. The first, that, "Food is the moral right of all who are born into this world," is so hugely important right now.
With food prices rising, the climate undergoing dramatic change, access to healthy, affordable, nutritious food is critically important, not only to a population that is both growing and growing more hungry, but for a stable world. There can be no lasting peace as long as there are starving, suffering people.
Norman Borlaug also said that there are no miracles in agricultural production. I can't say that I agree with him on that, at least not wholly. For I, like you, have witnessed miracle after miracle in food production, by families who, when provided some help, some training, some tools and resources, have used their own energy, their own ideas and their own entrepreneurship to grow great bounty, to build complex businesses out of what most of us would consider a miniscule investment.
I believe that there are miracles in agricultural production—every day, here in the United States as we see a renewed interest in farming by young people, a renewed interest in knowing the source of our food and sourcing locally, and around the world as smallholder farmers work, first to become self-determining and self-sustaining, and then to connect and contribute to the food and value chain so that they can help feed the world.
So, how do we do that? Well, "it begins with a cow..."
Come back tomorrow to the Heifer Blog to learn how important livestock is to helping smallholder farmers feed their families, their communities and the world.