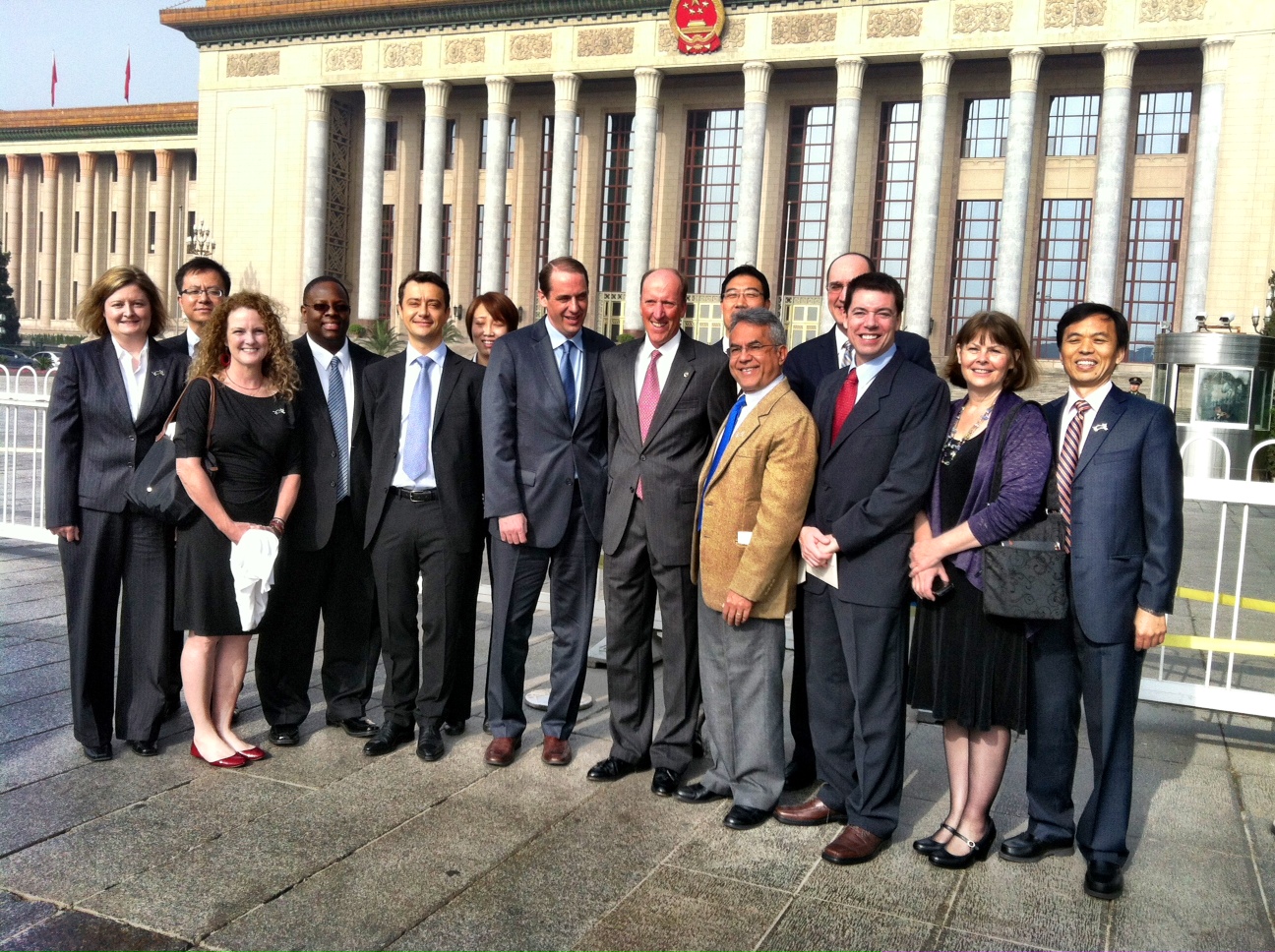 Elanco and Heifer International believe healthy people and animals promote a healthy, hopeful future. For 55 years, Elanco has developed products that improve animal health and protein production in more than 75 countries. For 65 years, Heifer has given gifts of livestock and training to end hunger. Together, we will end poverty through healthy people and animals.
At today's National Development Conference on Chinese Social Works at the Great Hall of the People, Elanco announced several key initiatives to increase food security and farm income, including a partnership with Heifer.
Through this partnership, Elanco announced a global commitment to end hunger for 100,000 families, or about 600,000 people starting in Weichang county of the Hebei province. More than 1,000 families will receive a beef heifer, along with training to improve cattle shelters and care during the harsh winters. Weichang county is one of the poorest in the province, where more than 20 million people live on less than US $1/day. The project will focus on increasing income, diversifying diets and improving nutrition and health.
Heifer's sustainable model is built on recipients Passing of the Gift of their animal's first female offspring to other community members. "A single animal can make a significant difference in the lives of a family," said Bob Bloom, Chief Financial Officer, Heifer International.
Stay tuned this week to see what other exciting events are happening with Heifer China, Elanco and Heifer.
Helping shape the landscape since 1954, Elanco – a division of Eli Lilly and Company – is a global research-based company that develops and markets products to improve the health and production of animals in more than 100 countries. By offering "Products that work, supported by people who care", Elanco enhances animal health, wellness, welfare and performance to help provide an abundant supply of safe, affordable food for the world's people.