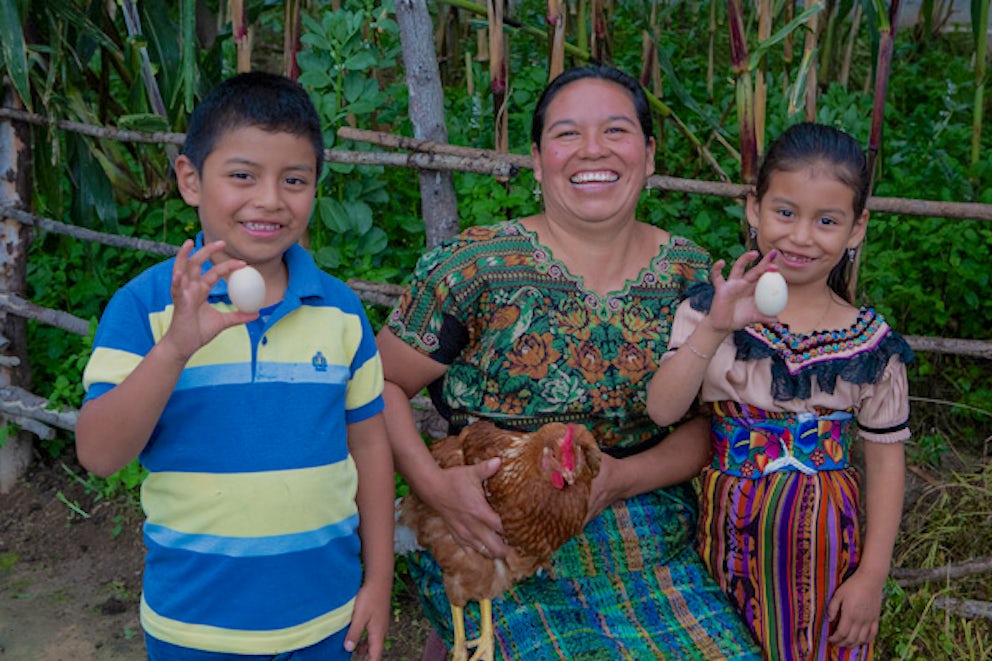 Your Chicks Are Transforming Lives!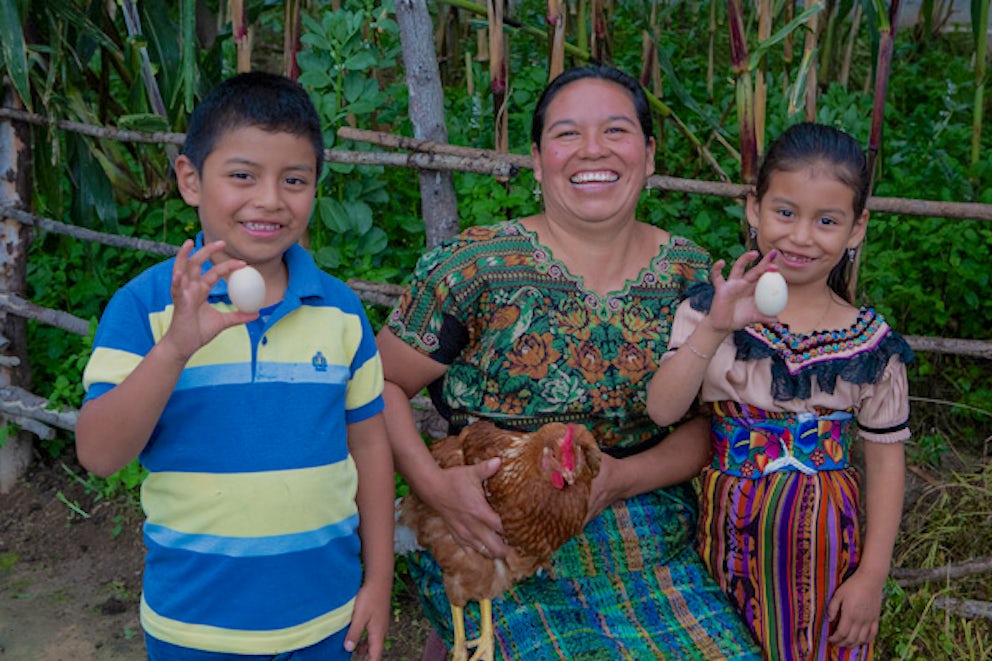 Thank you so much for your gift of chicks! Here's the latest update on the progress your gift is making possible.
Small but mighty, chicks grow up to become prolific laying hens whose eggs can transform individuals and communities – both nutritionally and economically. Your chicks are being tended by members of Heifer's Women's Empowerment and Entrepreneurship project in Guatemala, where Heifer is helping once-struggling farmers become successful entrepreneurs.
With your support, women participating in this project are learning how to care for their hens and raise them cage-free, which increases the value of the eggs. In addition, Heifer is also teaching them vital business skills such as marketing and book-keeping to help their businesses thrive!
Did You Know?
Chickens have great memories, can solve puzzles and even use past experiences to make better decisions.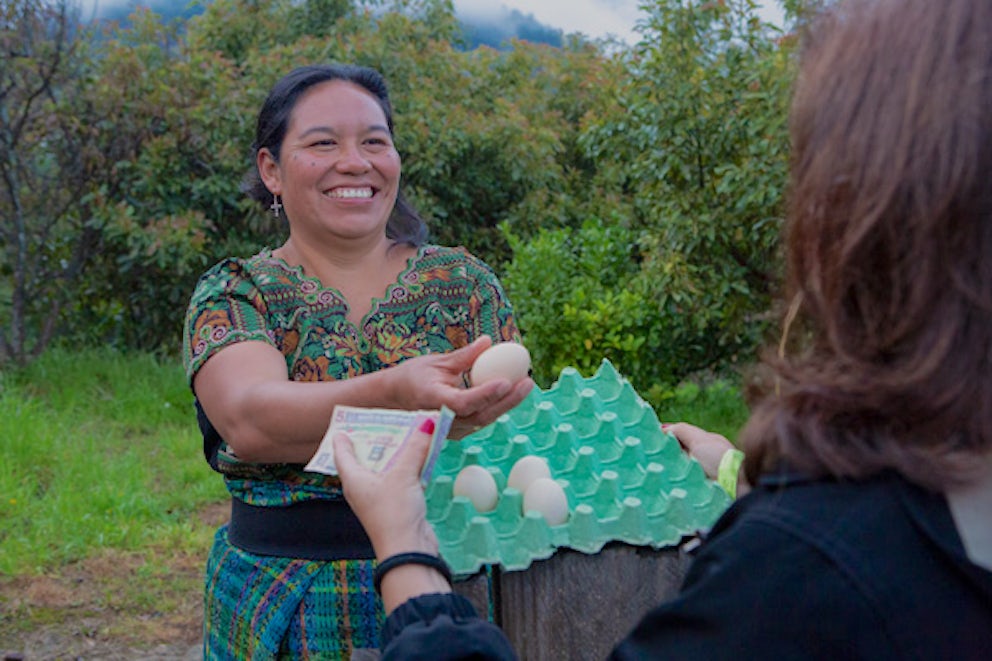 Project Impact Goals
Help 5,959 families achieve a living income and meeting growing demand for sustainably sourced eggs, poultry, textiles and vegetables
Increase access to financing, social capital and markets
Help producers forge long-term relationships with grocery chains and other buyers
Strengthen entrepreneurial skills and business management practices
Build community and maintain a business-enabling environment
Thank You
Thank you again for investing in these hard-working, hopeful families. As the impact of your gift unfolds, their poverty becomes a thing of the past.