Let's Unite to Keep Families Together
Wherever we're from, we all want the same things.
Food on the table. A roof over our heads. Safety and security for ourselves and our loved ones. The ability to dream big, knowing that maybe one day we can turn those dreams into reality.
But for millions of people, this is not the case. Theirs is a world of rising inequality and political instability that leads to violence and uncertainty. Denied the opportunity to make a decent income, mothers, fathers, sisters and brothers are forced to leave their homes and loved ones in search of a better future.
They take long and arduous journeys, fraught with danger and uncertainty, because they want what we all want – the chance at a better life for themselves and their families.
BUT WHAT IF THEY DIDN'T HAVE TO DO THIS?
What if they could take their passion and determination to succeed and use it to strengthen their communities? What if they could be their own bosses and provide jobs to others within their communities? That would be truly transformational.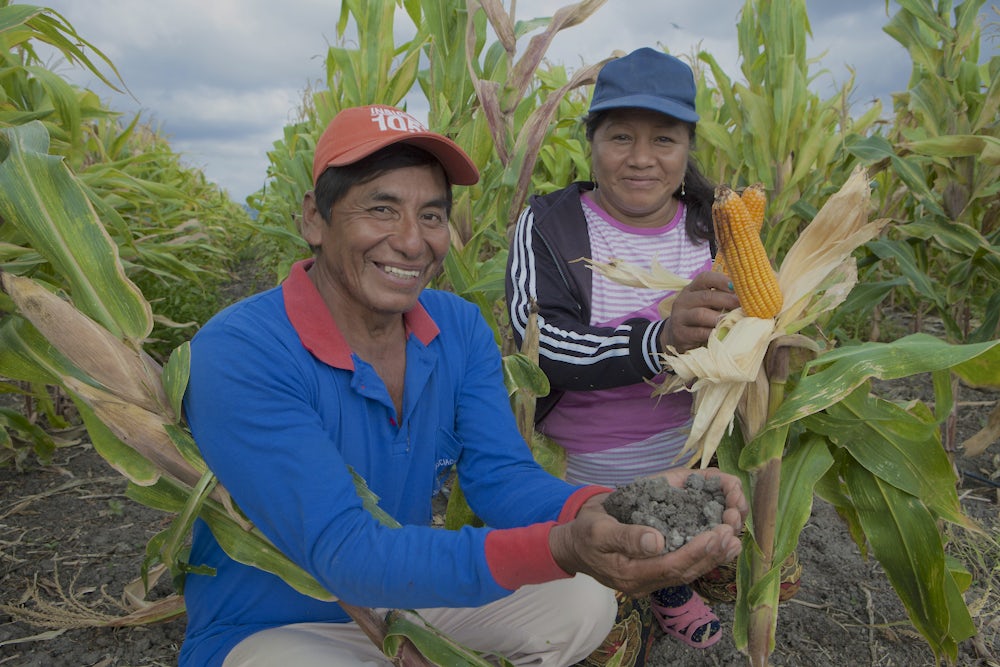 At Heifer International, we're about more than just animals.
For 75 years, Heifer International has worked with farmers and their communities to build sustainable businesses that provide local people with living incomes. Through our community-led development programs, people get access to the tools and expertise they need to make their businesses successful – and they start to see how they can be the solution to the problems they're facing.
We've trained millions of people in environmentally-friendly farming practices, working alongside them as they build and run their businesses and support their communities.
We've connected farmers to markets so they can increase their sales and profits, and scale up their businesses.
And we've focused on women farmers, as we know that when women have control over their incomes, hunger and poverty disappear.
Explore the links below to learn more about how our work enables thousands of people to create better lives and avoid the harrowing decision to leave their home.
Unfair coffee prices push Hondurans to migrate (Thomson Reuters Foundation/Heifer)
"With the right support, rural communities in Honduras can provide secure incomes and help families stay at home. Farmers have diversified their farms to grow food crops, raise chickens and produce honey with support from Heifer International, so they become less reliant on income from coffee."
How the coffee market is pushing Central Americans to migrate to the U.S. border (Heifer)
Migrant no more: How chickens are keeping families together in Cambodia (Heifer)
Central America's choice: Pray for rain or migrate (NBC News)
"Researchers and international aid workers say that for Honduran family farmers to survive, they need support to adjust to the climate's rapid changes, including instruction in planting drought-resistant crops and help conserving water."
What a successful immigration solution looks like (Washington Examiner)
Time to build a (virtual) wall addressing the root causes of forced migration (The Hill – Opinion)
Central America's choice: Pray for rain or migrate (NBC News)
"Researchers and international aid workers say that for Honduran family farmers to survive, they need support to adjust to the climate's rapid changes, including instruction in planting drought-resistant crops and help conserving water."
Read More
What a successful immigration solution looks like (Washington Examiner)
Time to build a (virtual) wall addressing the root causes of forced migration (The Hill – Opinion)