Explore This Section
Heifer Farm Facilities
Spend the Day. Stay the Night.
Heifer Farm is a beautiful spot for your next meeting or overnight retreat.
Meeting Spaces
Our conference room accommodates up to 100 people, while smaller rooms accommodate 20 to 35.
Half- and full-day rates range from $100 to $250.
Room rental includes:
Chairs and tables
Flat-screen TV with laptop-ready cables
VCR/DVD player
Podium
On-site parking
WiFi and cellphone coverage
Optional dining service, with meals prepared from ingredients raised on the farm
Lodging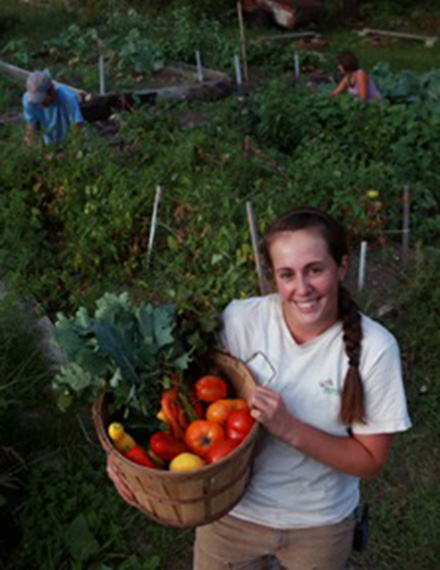 The Farm's lodging is rustic but comfortable. Choose between climate-controlled bunkrooms that sleep up to eight people ($150 per night) or canvas tents on raised wooden platforms with room for eight ($100 per night). Both options have electricity.
Bunkrooms include a shared bath per eight beds
Platform tents sleep eight each, with several shared outdoor rest rooms and shower rooms
Groups provide their own pillows, linens and sleep sacks
RV pads are also available for $40 per night
Request More Information
Please fill out the information request form and someone will contact you shortly.
Or call 855-3HEIFER (855-343-4337) to book your space. Reservations should be made well in advance.