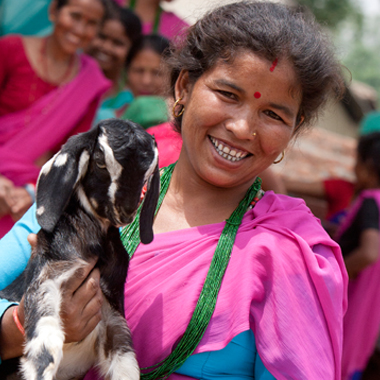 Empower Women in Nepal
Give a Gift and Make an Impact
During the holidays, a group of gracious donors supported women's empowerment in Nepal with a gift of $3 million. Thanks to the compassion and generosity of givers like you, we have raised a $3 million to match their gift!
But our challenge is far from over. We still need your support to empower women and families all around the world.
This project focuses on uplifting women through livestock ownership and small business development to ensure they have a voice. With your help, women who are now facing extreme gender discrimination will be trained to transform themselves into powerful small-scale farmers and businesswomen.
This Gift Provides:

Milk
Women's Empowerment
Self-Reliance
Steady, Dependable Income
Nutrition
Passing on the Gift
Education and Training
Health and Sanitation
School Fees and Supplies