Brazil
"Como vai voce?"
"How's it going?"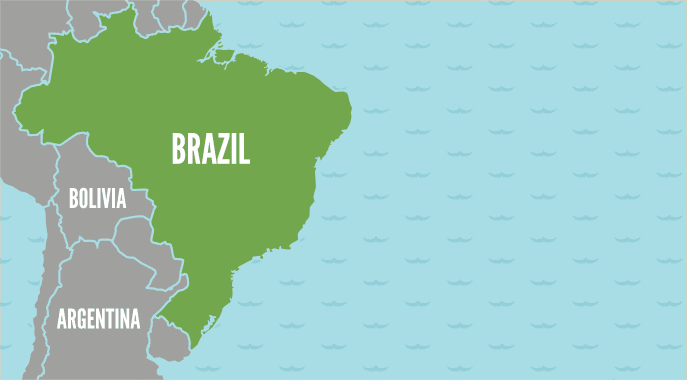 Tools of Transformation
Animals

Clean Water

Education and Training

Sustainable Farming

Women's Empowerment
Inequality still remains in Brazil, home to some of the largest and most dangerous slums (or favelas) in the world.
Country Overview
Brazil is the only Portuguese speaking country in the Americas. The population is made up of multiple ethnic groups with African, Portuguese, Italian, German, Spanish and Japanese being a large percentage; 74 percentage of the population is Roman Catholic.
With the exception of Chile and Ecuador, Brazil borders every country in South America. The largest nation on the continent, Brazil is divided with the highlands in the south and the Amazon River Basin in the north.
In recent years, Brazil has shown impressive growth. It is the largest economy in Latin America and the seventh largest economy in the world. Thanks to this growth and an increasing political focus on poverty, about 40 million Brazilians have been able to step out of poverty in the last decade. However, inequality still remains and Brazil is home to some of the largest and most dangerous slums (or favelas) in the world.

Even with 36 percent of the population living under the poverty line, Brazil is considered to have high human development with a HDI (Human Development Index) ranking at 85 out of 187.

Heifer's Work in Brazil
Heifer began its work in Brazil in 2005 to promote sustainable food systems encompassing everything from agroecological production, transformation of communities through smallholder farms, marketing to consumption of healthy foods. An emphasis is placed on taking social action by forming organizations to lessen social disparities among the middle class and small farmers, rural and urban communities and native populations.