These Families Need Your Help Now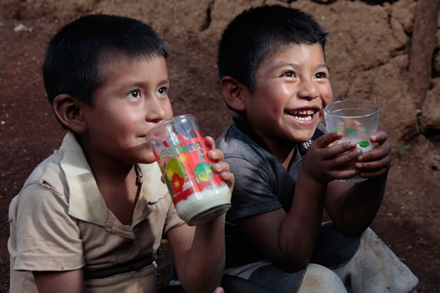 Some project communities in Guatemala have malnutrition rates of more than 72 percent — that's nearly three out of every four people. A critical lack of education compounds this problem; only 36 percent of women know how to read and write. In nearby Nicaragua, thousands of families are trapped in poverty by a combination of severe environmental degradation and intense gender discrimination.
These project families are waiting desperately for an opportunity to put food on the table. You have the potential to transform so many lives. Please donate now.
Many efforts are underway to meet the $450,000 campaign goal. Gifts received after the $450,000 goal has been met will go towards the entire mission of Heifer International.