Heifer International's 4th Annual
Feast in the Field
6:30 p.m., June 10, 2016 - Heifer Headquarters, Little Rock, Arkansas
Thank you to those who attended this event and for supporting our programs right here in Arkansas! Please share your photos on social media and tag them with #feastinthefield.
To see photos from this year's event, visit our Flickr album.
Email feastinthefield@heifer.org to be notified when tickets for Feast in the Field 2017 go on sale.
If you are interested in sponsoring next year's event, please email us at feastinthefield@heifer.org.
#feastinthefield
Next: About Feast in the Field
Feast in the Field is a unique farm-to-fork event celebrating family farming around the world and raising funds to benefit Heifer projects right here in our own backyard. Feast in the Field is a zero-waste event. This means the event is powered by our own solar panels, materials are reused or recyclable, and all food and liquids will be composted courtesy of the Urban Food Loop.
ENJOY local foods prepared by the Little Rock Marriott's Heritage Grille Steak and Fin, and the music of Little Rock's own, the GroanUps.
SUPPORT communities in Arkansas through local agriculture, business and economic development.
DRESS in all-white, dressy casual attire for this fun-filled evening.
This year's event quickly sold out! Join the email list to be among the first to know when tickets will be available for 2017. Email feastinthefield@heifer.org.

Support Farmers in Your Own Backyard
Because of the generosity of sponsors and donors like you, Heifer projects in Arkansas have shown:
a 50-percent increase in CSA shares available in the state
the incorporation of the local CSA farmer group
the Grassroots Livestock Cooperative increased revenue growth by 450 percent
increased co-op farmer income
Feast in the Field quickly sells out each year. Email feastinthefield@heifer.org to be notified when tickets for Feast in the Field 2017 go on sale.
You can support Heifer's overall mission any time. Browse the gift catalog or simply give where needed most.
Special Thanks to our 2016 Sponsors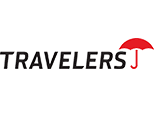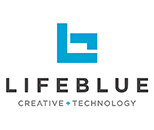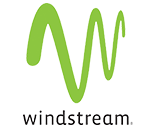 2016 Event Committee
Lorri Hambuchen, Committee Chair
Susan Altrui
Jill Bloom
Karen Fetzer
Cindy Lemley
Jennifer Owens
Gary Parrish
Kimara Randolph
Keith Riggs
Brooke Vines
Sharon Vogelpohl
2016 Emcees
Mallory Brooks
David Bazzel
2016 Sponsors
Heritage Grille Steak and Fin in the lobby of the Marriott Hotel
KARK 4 News
B98.5 FM
Bank of America Merrill Lynch
Baptist Health
Blackbaud
CMS
Genesis Datacom
Heifer Foundation
Lifeblue
PS | PS Digital
Riggs CAT
Susie & Charles Morgan and First Orion
Windstream
Arkansas Electric Service & Contracting
Cromwell Architects Engineers
Fedex Services
Gill Ragon Owen, P.A.
Jay S. Stanley Associates
JPMS Cox, PLLC and RSM US
Lake Group Media
Parrish Delivery Services
Telecomp
The Gutierrez Group
Acxiom Corporation
Colonial Wine and Spirits
Delta Dental of Arkansas
J.M. Thomason Spices
Mountain Valley Spring Water
Rebel Kettle Brewing Company
Rock Town Distillery
Tanarah Luxe Floral
TCPrint Solutions and Rollin'Wrapz
Yellow Rocket Concepts
2016 Entertainment Sponsors
Elaine Eubank & Alfred L. Williams
Jandie & Ken Estes
BancorpSouth Insurance Services
Travelers Insurance Company
Urban Food Loop is providing the composting for this zero-waste event.