Heifer International's 4th Annual
A Place at the Table
Come to the Table to Empower Women Worldwide
6:30 p.m. - September 18, 2015 - Montage Beverly Hills, Beverly Hills, CA
By raising awareness and providing resources for marginalized women, we are empowering them to not only support their families, but feed the world.
Next: About A Place at the Table
Show Your Support for Women and Girls
• Empower women
• Enable girls' education
• Promote women entrepreneurs
• Foster overall gender equity and justice in rural communities
• Advocate and lift the voices of small-scale farmers
• Raise important resources for Heifer projects around the world
Every year, this event raises awareness and critical resources for marginalized women and their families worldwide. Heifer recognizes the integral role women have in feeding the world and believes there is no development strategy more beneficial to society that one that includes women as central players.
2015 Honorees
Patrick Rothfuss
When not writing epic fantasy and grand stories, New York Times bestselling author Patrick Rothfuss runs Worldbuilders. Together with thousands of readers, authors, gamers, and geeks, Rothfuss has raised more than $3.5 million for Heifer International.
Tai Lopez
Tai Lopez is an investor, partner or advisor to more than 20 multi-million dollar businesses. Through his popular book club and podcasts, Tai shares advice on how to achieve health, wealth, love and happiness with 1.4 million people in 40 countries.
Distinguished Guest
Ambassador Deborah L. Birx, M.D., U.S. Global AIDS Coordinator and U.S. Special Representative for Global Health Diplomacy
Dr. Birx is a world-renowned medical expert and leader in the field of HIV/AIDS. Her three-decade career has focused on immunology, vaccine research, and global health. Since 2005, she has served as Director of the Division of Global HIV/AIDS at the U.S. Centers for Disease Control and Prevention (CDC) leading the implementation of CDC's PEPFAR programs around the world. As the U.S. Global AIDS Coordinator, Dr. Birx oversees the implementation of the U.S. President's Emergency Plan for AIDS Relief (PEPFAR), as well as all U.S. Government engagement with the Global Fund to Fight AIDS, Tuberculosis and Malaria.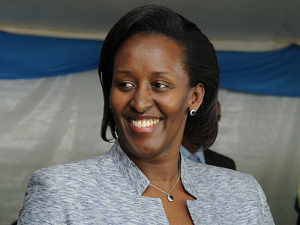 Distinguished Guest
Her Excellency the First Lady of Rwanda, Madame Jeannette Kagame
The First Lady of Rwanda, Mrs. Jeannette Kagame, personifies an active, relentless and passionate devotion to uplifting the lives of vulnerable populations in Rwanda, particularly those of widows, orphans of the genocide and impoverished families. As the nation's First Lady, Mrs. Kagame has admirably balanced family, social life and philanthropy, not only in her own country but continentally and worldwide.
Special Thanks to our 2015 Sponsors
Entertainment Sponsor
Media Sponsor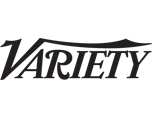 Silver Sponsors
DAW Books, Inc.
Production Solutions
Craver, Mathews, Smith & Co.
Lake Group Media, Inc.
Event Patrons
Cortney and Kevin Beebe

Laserfiche ®

Lifeblue Media

Mayfair Games, Inc.

MDS Communications
Musical entertainment by Michael McDonald
Menu designed by celebrity chef Cat Cora
Co-Hosts
Cat Cora
Diane Lane
Jon and Kirsten Heder
Rainn Wilson and Holiday Reinhorn
Ian Somerhalder and Nikki Reed
Ted Danson and Mary Steenburgen
Susan Sarandon
Dinner Committee
Ed Asner
Mario Batali
Mehcad Brooks
Janie Bryant
Danielle Campbell
Ben Cohen
Mindy Cohn
David Cross
Carson Daly
Robert Floe
Johnny Hanson
Patricia Heaton and David Hunt
Nina Jacobson
Allison Janney
Mallory Lewis and Lamb Chop
Amy Madigan and Ed Harris
Dana Mathews
Ryan Newman
Bonnie Raitt
Millie and Steve Smith
Octavia Spencer
Ashley Stone
Lucy Schwartz
Arlene Falk Withers
Christi Wohl
Josh Zuckerman
Entertainment Sponsor
Yamaha Entertainment Group of America
Media Sponsor
Variety
Silver Sponsors
DAW Books, Inc.
Production Solutions
Craver, Mathews, Smith & Company
Lake Group Media, Inc.
Event Patrons
Cortney and Kevin Beebe
Laserfiche ®
Lifeblue
Mayfair Games, Inc.
MDS Communications
Support Heifer's Work to Empower Women
Past Noble Globe Award Honorees
Tom Colicchio & Lori Silverbush: 2014
Annie Griffiths: 2014
Diane Lane: 2014
Ian Somerhalder: 2014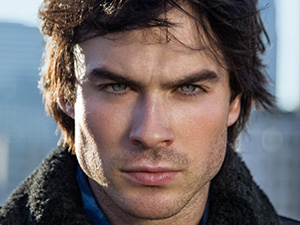 Susan Sarandon: 2013
Ted Dansen & Mary Steenburgen: 2012