Heifer International's 4th Annual
A Place at the Table
Come to the Table to Empower Women Worldwide
September 18, 2015 - Montage Beverly Hills, Beverly Hills, CA
By raising awareness and providing resources for marginalized women, we are empowering them to not only support their families, but feed the world. We believe there is no development strategy more beneficial to society than one that includes women as central players.
Next: About A Place at the Table
A Special Dinner to Support and Empower Women Worldwide
Heifer is taking the opportunity to create resources and raise awareness for the women we work with worldwide. Beyond Hunger: A Place at the Table offers a platform for corporations and individuals to show their commitment to:
Providing education for women and girls.
Promoting women's entrepreneurship.
Fostering overall gender equity and justice.
Beyond Hunger: A Place at the Table builds on the media impression of past events to elevate Heifer's sponsors and partners, and further expand, engage and strengthen our celebrity support for the work we do. Together, we will come to the table to show how Heifer International is improving the lives of women and their families.

During Emmy awards week, you can enjoy a seated dinner, experience world class entertainment and hear Heifer farmers speak in their own words about their experiences. Join us as we present Heifer's Noble Globe Award to our donors, partners and others dedicated to ending world hunger and poverty.
Empowering Women at Home
In a world where too many women are powerless, we have the power to help them change their circumstances, their fate and the future of their communities.

Last year, event guests met Ann Rose, an Appalachian farmer and food entrepreneur. Ann swapped her hospital job for a new path to healing with Heifer by feeding people better food. For every dollar Heifer invested in Ann Rose, four dollars are generated in her local economy in the Blue Ridge mountains. That is the power of your contribution to Heifer's work. You can ignite economic and personal transformation in communities in the United States and all over the world.
2014 Supporters
Ty Burrell
Ben Cohen
Geena Davis
Jon & Kirsten Heder
Steven & Trevi Sawalich
Diane Lander-Simon
Ed Asner
Jeff Bridges
Mehcad Brooks
Colbie Caillat
Cat Cora
David Cross & Amber Tamblyn
Sheryl Crow
Carson Daly
Amanda Fuller
Johnny Hanson
Ed & Amy Harris
Patricia Heaton & David Hunt
Nina Jacobson
Mallory Lewis & Lamb Chop
Ryan Newman
Bonnie Raitt
Lucy Schwartz
Mary Steenburgen & Ted Danson
Ashley Stone
DeAngelo Williams
Josh Zuckerman
Past Corporate Sponsors
Starkey Hearing Technologies
CMS
Production Solutions & Lake Group Media
Kevin & Courtney Beebe
Variety
Yamaha Entertainment Group of America
"Now I Have a Voice"
Empowerment. Strength. Opportunity. Recognition.
Heifer International believes the role of women in development, both agricultural and economic, ensures them not only a place at the table, but at every level of leadership.
Making Women Central Players
Given the right tools and training, along with the opportunity to build assets and income while broadening the views of men to accept a woman's seat at the table, working with Heifer International, these women will help feed the world.
Past Noble Globe Award Honorees
Tom Colicchio & Lori Silverbush: 2014
Annie Griffiths: 2014
Diane Lane: 2014
Ian Somerhalder: 2014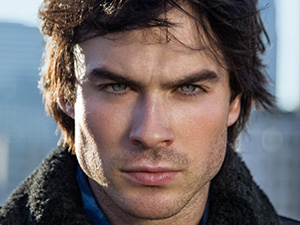 Susan Sarandon: 2013
Ted Dansen & Mary Steenburgen: 2012